Looking for more in Book Lists?
New fiction from our awardees and fellows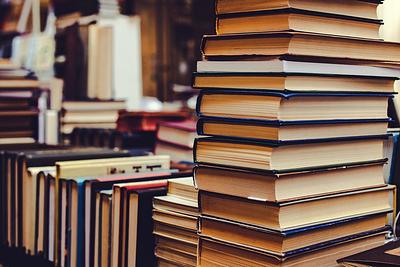 This list celebrates the most recent releases from writers we've supported through our writing award programmes. We'll update it on a rolling basis whenever one of this brilliant bunch publishes a new book so check back regularly.
For a full list of fiction and narrative non-fiction from writers we've supported, and to purchase the titles below, head to Bookshop.org. You can also browse children and young adult books, non-fiction and poetry published by our awardees and fellows on our other lists.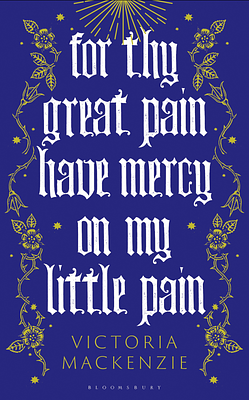 Victoria Mackenzie
For Thy Great Pain Have Mercy on My Little Pain
Margery and Julian meet in Norwich in 1413. One has left her family behind, running from the label of heretic, blessed with visions of Christ. The other, an anchoress, has been confined to a cell for twenty-three years and tells no one about her own visions. This historic novel imagines the fictional interaction of two extraordinary real-life women whose lives were usual for the time but connected through their devotion.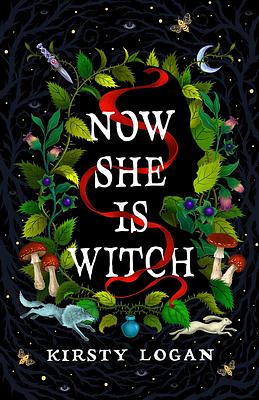 Kirsty Logan
Now She is Witch
In a deceptively simple-seeming tale, Now She Is Witch follows two women who join forces to seek revenge on a man. Lux and Else both have secrets to keep. Throughout their journey, we learn more about the hidden powers they possess. Logan's unique take on 'witch lit' is a dark and mesmerising interrogation of the demonisation of women during the middle ages and the ways they had to use performance, sexuality, and deception to survive.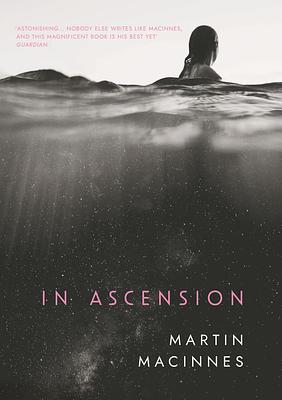 Martin MacInnes
In Ascension
While searching for evidence of earth's first life forms, Leigh makes a discovery beneath the surface of the Atlantic that questions humanity's knowledge of its own origins. Will she choose to follow the trail of this revelation, even if it means leaving her family behind?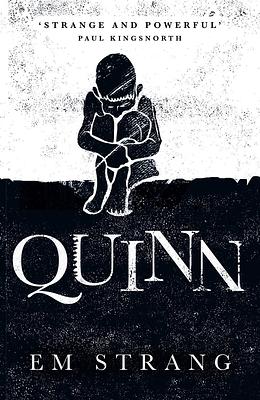 Em Strang
Quinn
While serving parole for a murder he is convinced he did not commit, Quinn is invited to live with and care for the disabled mother of his missing childhood sweetheart. A poetic narrative about forgiveness, accountability and memory.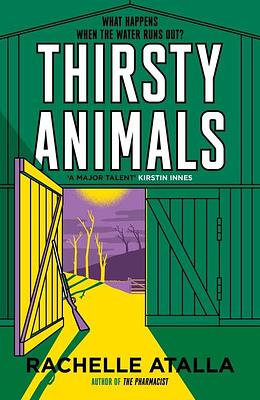 Rachelle Atalla
Thirsty Animals
In a world that's running out of water, the Scottish border struggles to keep desperate southerners at bay. Suspicious strangers appear at Aida's family farm, prompting her to decide how much water they can spare to help those in need and how to survive until the next rain.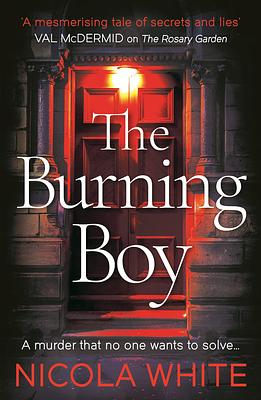 Nicola White
The Burning Boy
Off-duty officer Kieran Lynch is found beaten to death at a gay nightspot in 1980s Dublin. Detectives Swan and Considine step up to investigate when no one else will in this third instalment of Nicola White's mystery series.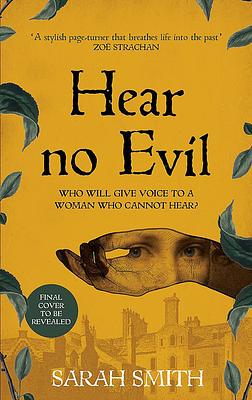 Sarah Smith
Hear No Evil
Set in Glasgow in 1817 and based on a real legal case, Hear No Evil tells the story of Jean Campbell – a Deaf woman accused of throwing her child into the River Clyde. Authorities bring in a local teacher and interpreter to communicate with Jean and, as her trust and confidence grows in teacher Robert, we find out more about Jean's story that could help clear her name.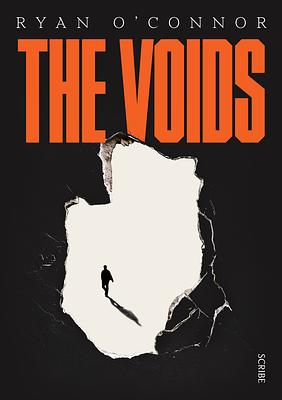 Ryan O'Connor
The Voids
This is the page-turning, poetic story of a man squatting and searching in empty Glasgow flats he calls 'the voids'. He lives on the edge of society amongst the addicts and the dispossessed, seeking friendship, self-acceptance and hope for where life might lead him.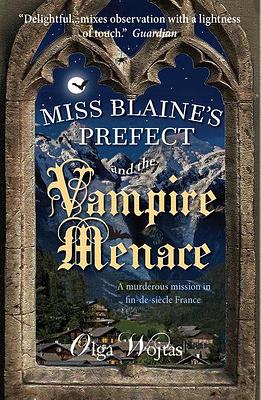 Olga Wojtas
Miss Blaine's Prefect and the Vampire Menace
Quirky and light-hearted, this time-travel novel follows librarian Shona on an important mission she has yet to figure out. It has something to do with Macbeth, the Weird Sisters and a black cat but can she solve the mystery before accusations of murder tear the family apart?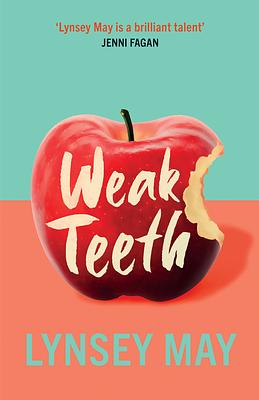 Lynsey May
Weak Teeth
Set during a long, hot Edinburgh summer, Weak Teeth is a darkly comic portrait of a messed-up family coping with mental illness, grief, difficult relationships – and toothache.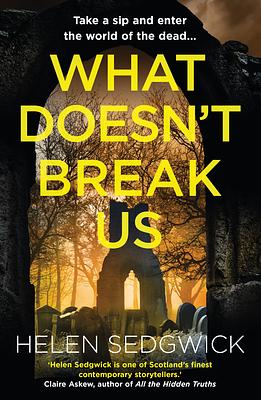 Helen Sedgwick
What Doesn't Break Us
DI Georgie Strachan must act quickly to uncover the truth behind a deadly drug linked to deaths and suicides in Burrowhead before the station shuts down. As she faces rituals, threats, and a lack of cooperation, she must identify the supplier and find out who can be trusted.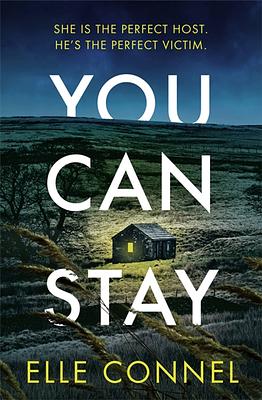 Elle Connel
You Can Stay
Cold and alone in the remote wilderness of Bodmin Moor, Connor accepts the apparent kindess of a local stranger. Eilidh offers him food and shelter in her farmhouse but, he soon discovers, won't let him leave. And it seems he is not Eilidh's first victim.