Looking for more in Book Lists?
Books for your music classroom
Genre:
Identity, Music, Wellbeing
Audience:
Professionals, Young People
This list features a selection of books relevant to pupils studying music. It's a great resource for recommending books to interested pupils, or for staff looking for a text to build on as a cross-curricular project.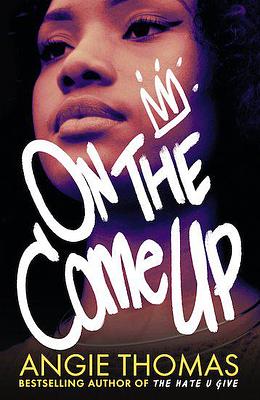 Angie Thomas
On the Come Up
In this brilliant story about ambition and social inequality, Angie Thomas beautifully captures the power of rap music as a source of self-expression and strength. Bri is determined to follow in her father's footsteps and become one of the greatest rappers of all time. As her family's financial situation grows more and more dire, Bri's determination grows and she fights tooth and nail for her big break.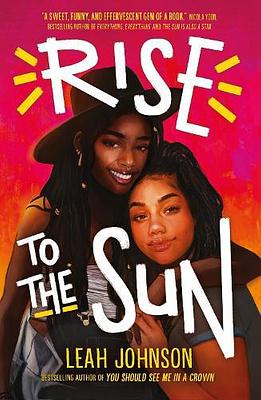 Leah Johnson
Rise to the Sun
Toni and Olivia are both feeling a little lost – Toni grieving her late father, and Olivia nursing a broken heart. When they meet at the Farmland Music and Arts Festival, it's electric. As the girls' feelings for each other grow, a tragic event at the festival forces them to tackle their demons head-on. This is a heartfelt story that perfectly captures the atmosphere of music festivals and the joyous community surrounding live music.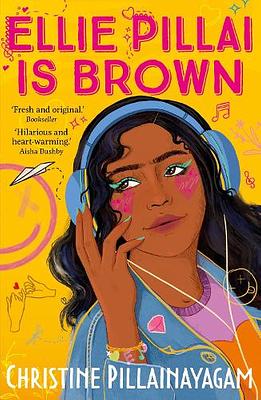 Christine Pillainayagam
Ellie Pillai is Brown
The story of a girl who doesn't feel cool or noticed, but who loves music and who is desperate to find out who she is and what she wants from life. Written by singer/songwriter Christine Pillainayagam, it is a great book for anyone who doesn't feel that they fit in but for whom music can open new doors.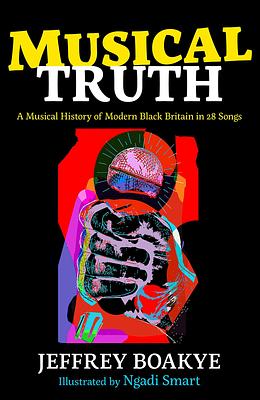 Jeffrey Boakye
Ngadi Smart
Musical Truth: A Musical History of Modern Black Britain in 28 Songs
In this immersive musical read, Jeffrey Boakye describes the arrival of the Windrush generation as marking the start of modern black Britain. Each chapter introduces a new song from the global music community, using the sounds of the past to trace Britain's black history. From calypso to reggae to grime – Jeffrey discusses the power of music as a form of celebration, resistance, a means to talk about oppression and more.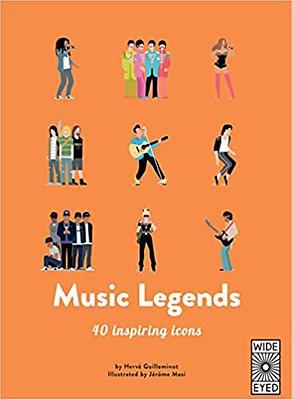 Hervé Guilleminot
Jerome Masi
Music Legends: 40 Inspiring Icons
A bright and colourful no-fiction book, featuring 40 of the most memorable music legends. Featuring artists from Elvis, to Beyonce, to Red Hot Chili Peppers, this is the ideal book for keeping in a music classroom. Perfect for dipping in and out of, it's also ideal for starting conversations around who else you could class as a music legend and why. Who would pupils include in their 40 music icons?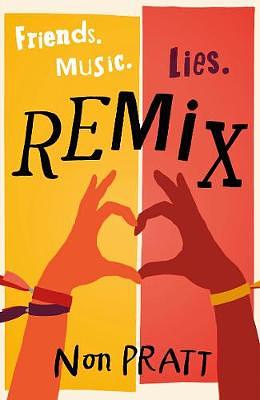 Non Pratt
Remix
Perfect for reading in summer during the festival season, Remix follows Kaz and Ruby as they head to Remix Festival together. Set across one thrilling weekend, we follow Kaz and Ruby as their friendship is tested. Two very different personalities, and with relationships and new friends thrown into the mix, can their friendship stand the summer heat? With wonderfully real characters, who are openly flawed and make mistakes, this is a great read for any music fan.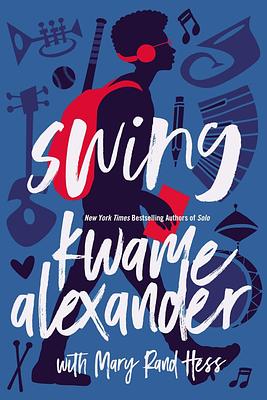 Kwame Alexander
Swing
Told in narrative verse, this is a love letter to jazz. The story of two friends Noah and Walt, and how their love of music unites them. Both young men are on a quest to swing out on their own and find 'cool' – Noah through artwork and Walt through jazz and podcasts. Both have struggles in their lives, but through friendship they are able to support one another. This is a story of love and embracing life, with an ending that will stay with you long after you finish reading.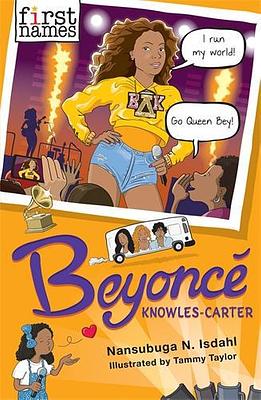 Nansubuga N. Isdahl
Beyonce Knowles Carter
A part narrative, part graphic novel telling the real life story of Beyonce and her rise to success! Part of the First Names series, in a readable format that pupils will enjoy.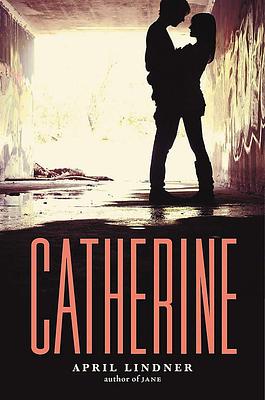 April Lindner
Catherine
Catherine sets Emily Bronte's classic Wuthering Heights against the backdrop of the modern New York music scene. When Chelsea unearths a 14-year-old letter from her mother Catherine, she has to trace her steps through an infamous underground music venue, charting her choice between a relationship with fellow musician Hence or her own dreams.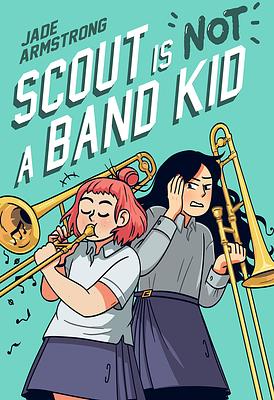 Jade Armstrong
Scout Is Not A Band Kid
Anime fan Scout really wants to meet her favourite author at a local festival, but her dad won't let her go. So she hatches a plan to join the school band, who happen to be going to the same festival. The only problem is she can't play an instrument. But band kids have it easy don't they? How hard can it be? A sweet and funny graphic novel about friendship, perseverance, music and finding your passions in life.