Looking for more in Book Lists?
12 children's books that celebrate diversity
Genre:
Adventure, Identity
Research from the Centre for Literacy in Primary Education(this will open in a new window) recently found that as little at 7% of books published featured a BAME (Black, Asian and Minority Ethnic) character, and only 4% featured a BAME character as the main protagonist.
We believe that all children have the right to see themselves represented in fiction. These are just a few of our favourite books featuring diverse characters - browse the rest of our book lists for more.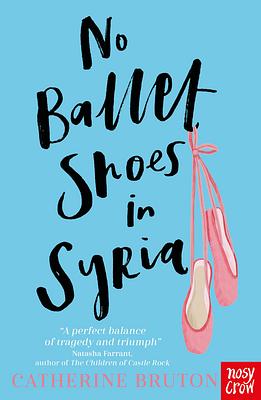 Catherine Bruton
No Ballet Shoes in Syria
Aya has come to Britain seeking refuge from the war in Syria. When she stumbles across a local ballet class, she finds a new passion and purpose. But her family must fight to remain in the UK, and search for missing father. This is a beautiful and captivating story about family, perseverance and the rights of refugees. We were unable to put this enchanting book down.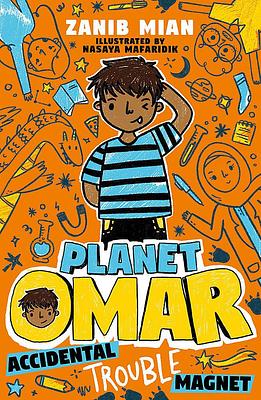 Nasaya Mafaridik
Zanib Mian
Planet Omar
Planet Omar is the first in a fantastic series of middle-grade books about a boy with a huge imagination. Omar has just moved house and moved schools (which is a lot to take in), but thankfully Eid is just around the corner and that means presents and celebrations! This is a beautifully illustrated chapter book- perfect for fans of Tom Gates and Diary of a Wimpy Kid.
Emma Shevah
Dara Palmer's Major Drama
Dara loves dancing and dreams of being a world famous actress. When she isn't given a part in the school play, she begins to wonder if it is her looks rather than her skill that are holding her back. But Dara has big dreams, and she isn't going to let this small setback stop her. This book sensitively handles the complex theme of adoption and sense of belonging, as well as prejudice, and is a fun read from start to finish.
Atinuke
Onyinye Iwu
Too Small Tola
This is a wonderful collection of short stories about a girl and her family living in Lagos in Nigeria. Tola may be small but she is very determined! We love the strong character of Tola, and the compelling depiction of the world she inhabits.
Gabrielle Kent
Rex Crowle
Knights and Bikes
Inspired by a video game, this is a book with a strong female lead that explores themes of adventure and mythology. We love the combination of mystery, bikes and puzzle solving!
Sharna Jackson
High Rise Mystery
This is a gripping, exciting and innovative murder mystery novel you are sure to love! Someone has been murdered in The Tri – the high rise home to detective duo Nik and Norva. This mystery will keep you hooked right to the end!
Emma Shevah
What Lexie Did
Lexie lives in London with her colourful Greek-Cypriot family. But after her grandmother passes away, Lexie feels adrift and tells a terrible, unforgivable lie that threatens to pull the family apart. This is a glorious and heart-wrenching story about loss, family and friendship.
Onjali Rauf
The Boy at the Back of the Class
A captivating middle-grade book which explores the refugee crisis from a child's perspective. Ahmet has taken the empty chair at the back of the class. But he seems so quiet, and lost. He doesn't even like lemon sherbets, and never speaks. This is an enjoyable and emotionally moving novel which challenges prejudices and promotes the importance of kindness and friendship.
Nizrana Farook
The Girl Who Stole an Elephant
Set in Sri Lanka, we love this enticing adventure story. Chaya is an outspoken hero, and begins to lead her friends (and an elephant) through the jungle. But revolution lurks and danger is never far away… This is a thrilling and fast-paced adventure sure are sure to love!
Renée Watson
Some Places More Than Others
Amara is on a quest to find out where her family comes from- a quest that takes her to Harlem in New York. Some Places More than Others is a heart-warming and engaging story about exploring the past and the places that shape us. It is a beautiful and touching exploration of black history. We love this gripping read!
Ewa Jozefkowicz
The Mystery of the Colour Thief
A shadowy thief steals all the colours from Izzy's world, leaving her feeling empty and hopeless. Will Izzy and her new neighbour solve the mystery of the colour thief? This is a heart-warming story about family, friendship, hope and self-confidence. We love its message of resilience and self-belief.
Emma Shevah
Dream on, Amber
Amber is half Japanese, half Italian. She finds it challenging moving to a new, bigger school where she feels tiny and lost. Even harder is that her dad is missing. He left when she was little and hasn't returned. A heart-warming story of identity and confidence. This book is perfect for young people experiencing change and transition in their lives.