Looking for more in Book Lists?
New picture books for summer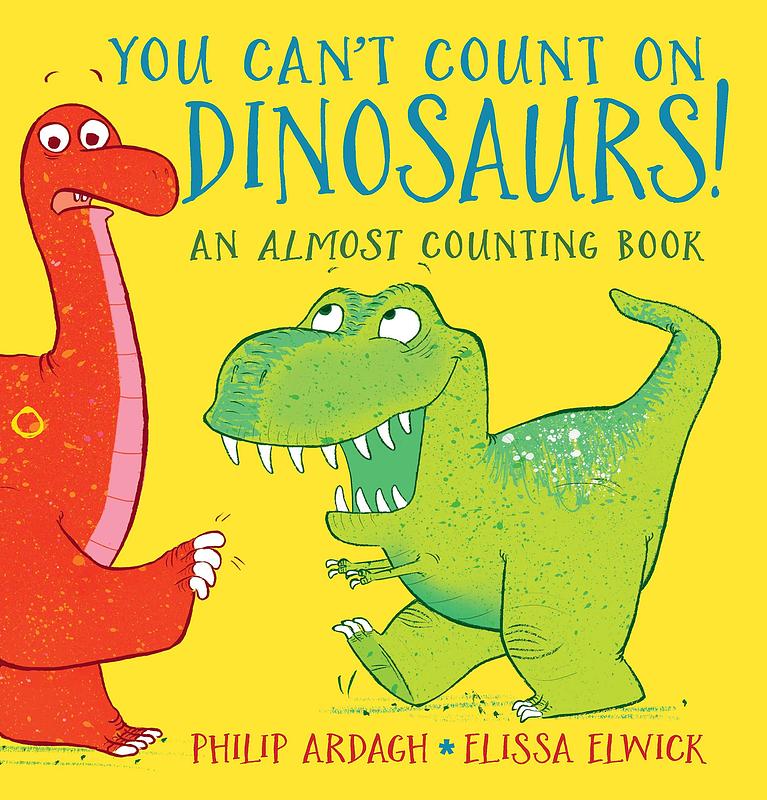 Summer is here and what better way to enjoy it than to share a picture book with your favourite small person while out in the sunshine. With troublesome dinosaurs, an octopus invasion, and an avocado having an existential crisis, there is something for everyone.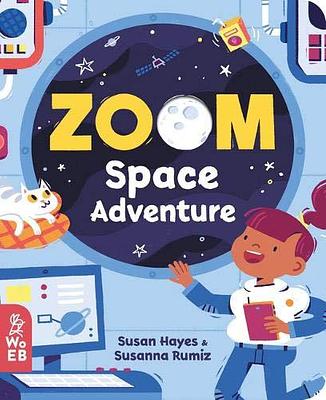 Susan Hayes
Susanna Rumiz
Zoom: Space Adventure
Little Ava is off on a big adventure today – she is blasting into space! She travels to the moon, docks at the international space station, and even fixes a broken solar panel on a daring spacewalk. Full of simple yet fascinating facts, this is a great addition to a first library. Ideal for toddlers and curious space fans who will love getting their hands on this sturdy board book, which is full die-cuts and a surprise pop-up at the end.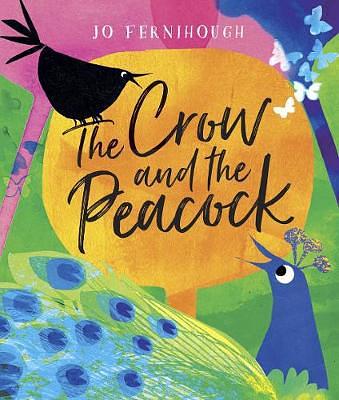 Johanna Fernihough
The Crow and the Peacock
When a little crow sets out to find the happiest bird in the world, he's surprised by what he discovers. He finds a dove who makes soft cooing sounds – surely she is happiest? Well she was until she heard the nightingale sing, so surely he must be? He thought so too, until he heard the cockerel call! Finally, Crow finds a beautiful caged peacock and he has his answer. The visuals are stunning, with each bird drawn in bright, vibrant colours using a variety of techniques. This is a fantastic moral tale, with themes of freedom and identity subtly woven into the story to make the young reader consider what is really important to them.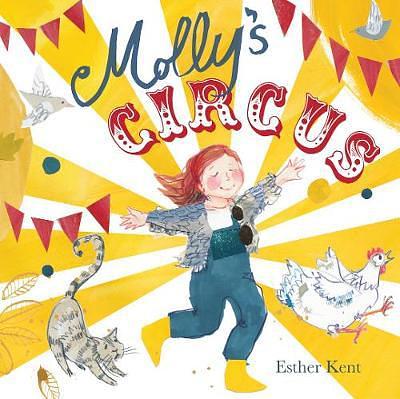 Esther Kent
Molly's Circus
This charming debut picture book follows a little girl as she transforms her back garden into a circus – there is a trapeze, clowns, and feathery acrobats in the shape of chickens, just watch out for mum on the ladders! Full of creativity and imagination, young children will love the idea of having a circus in the garden and becoming their very own 'Ringmaster Extraordinaire!' Kent's mixed-media illustrations are full of movement and colour, and with minimal, easy to read text, this it is certain to be asked for again and again.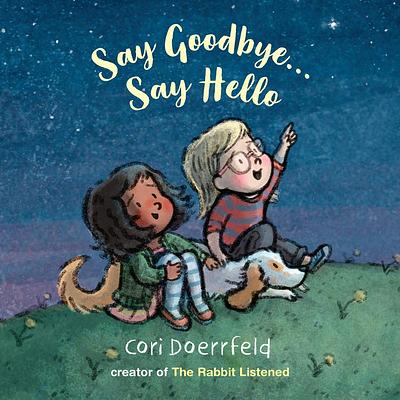 Cori Doerrfeld
Say Goodbye… Say Hello
Sometimes change can be scary, from starting nursery or school, to making new friends, and even leaving summer behind and getting used to winter again. All these moments are part of life and growing up, and lots possibilities can come from something new, even if it's hard to start with. This almost wordless picture book uses the simple narrative of saying 'goodbye' to one moment and 'hello' to another, which allows the reader space to fill in the rest of the story. This beautifully reassuring book is perfectly pitched for little ones who are just starting to come to terms with their emotions, and is a lovely way for them to voice the things they don't know how to talk about.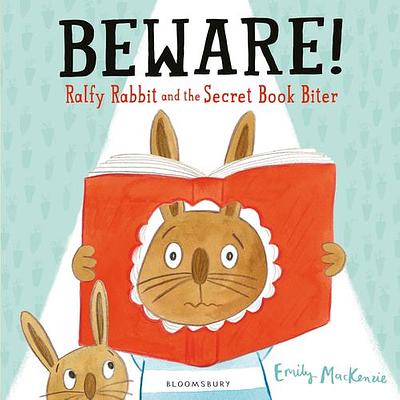 Emily MacKenzie
Beware! Ralfy Rabbit and the Secret Book Biter
Ralfy Rabbit loves reading more than anything else in the world. His favourite thing is to find a quiet corner and cosy up with a good book, but when his baby brother comes along he can't concentrate anymore – the baby rabbit is just so noisy! Poor Ralfy – his last refuge is the library but what does he find when he settles down to read? A giant hole in his book! Ralfy is on the case and soon finds the trail of the secret book biter; can you guess who it might be? A terrific story for budding detectives and book lovers, and fans of Ralfy Rabbit will be pleased to see him in action again.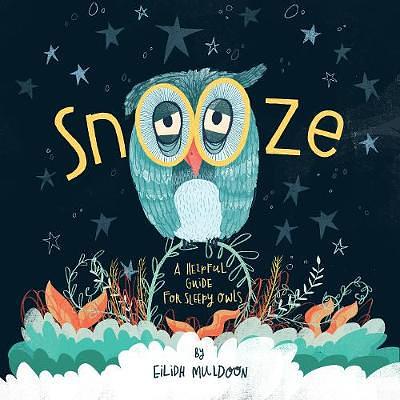 Eilidh Muldoon
Snooze – A Helpful Guide For Sleepy Owls
Can't sleep? Then this picture book is for you! All you need to do is to find somewhere comfortable, a place that's quiet, and somewhere nice and dark. For Owl, surrounded by honking geese, a crowing cockerel, and some singing cats, what could possibly go wrong? This is a charming and funny book, with lots of great animal sounds for the whole family join in with. The character of Owl is amusing and expressive, and Muldoon's distinctive line drawings are a treat. Delightfully simple, this will appeal to sleepy heads, both adults and children alike, and is perfect for drifting off to.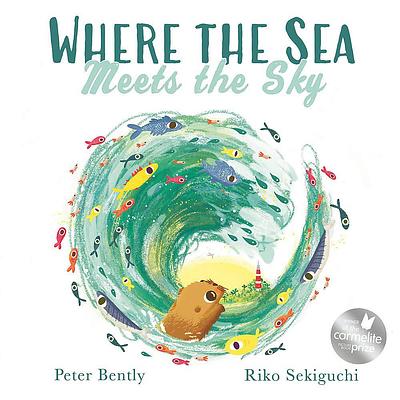 Peter Bently
Riko Sekiguchi
Where the Sea Meets the Sky
A little sea otter is determined to reach the horizon even though her mum says that it's impossible – can she find it and prove her wrong? Sophie sets out on an exciting adventure through the big wide ocean; there she meets a giant blue whale, swims past shoals of shimmery fish, and even spots some great white sharks! Yikes! Will she ever find her way back home? A brilliant rhyming story about being brave and becoming independent even though mum isn't far behind. This sweet tale is ideal for sharing together, and little ones will love the cute and colourful images of Sophie's underwater world.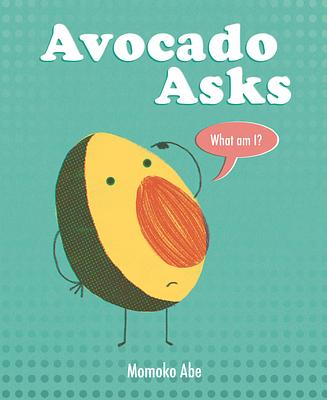 Momoko Abe
Avocado Asks
Avocado is idly enjoying life in the supermarket when a little girl asks her mum if an avocado is a fruit or a vegetable, and Avocado's whole world is thrown into disarray! Can the vegetables help? But they're not sure, an avocado isn't leafy, or crunchy, and no other vegetable has a stone in the middle! The fruit don't know either, an avocado isn't sweet, or juicy, and certainly nobody would have one in their fruit salad. When all seems lost, Tomato steps in and saves the day (phew!) and Avocado realises that it's ok to be more than one thing. A hilarious story about identity and being yourself. The stylish illustrations perfectly captures Avocado's emotional state, and the expressive supermarket objects add an extra comical touch.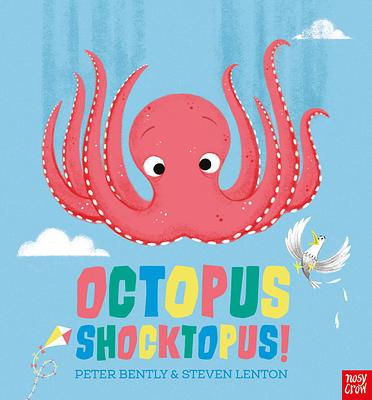 Peter Bently
Steven Lenton
Octopus Shocktopus!
What would happen if you found an octopus on your roof? Not just any old octopus but a giant one! The fire brigade tries to get rid of it, but the octopus won't budge – and instead the children find that octopus makes a great football team (all the children against its eight legs), a very useful slide, and even a handy washing line! This madcap caper is sure to be a winner with children – the rhyming text is fantastic to read aloud and the quirky story makes it impossible to guess what will happen next.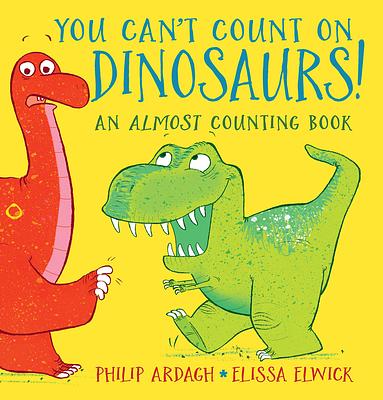 Elissa Elwick
Philip Ardagh
You Can't Count on Dinosaurs: An Almost Counting Book
A dinosaur-counting book with a twist – first we meet Rex, then we meet Patty, then we meet teeny tiny Brian – is that Rex licking his lips? 'Wait a minute! What happened to Brian? Rex? Rex!' Now there's only two dinosaurs again! Surely Rex didn't eat him?! Another brilliant picture book from the very witty Philip Ardagh which will put little one's counting skills to the test, while learning all about different dinosaurs at the same time. If anyone doesn't know their Compsognathus from their Ankylosaurus, there is a handy glossary at the beginning to check the official names, and Elwick draws each dinosaur with their own adorable personality.