In March 2020, Scottish Book Trust borrowed a collection of silent books (also know as wordless books) from the International Board on Books for Young People. Here are just a few of our favourites from that collection!
Marie Halleux
Peur Noire (Black Feather)
From Belgium 'Peur Noire' by Marie Halleux is a simple but powerful story of the anxiety that threatens to overwhelm a young girl and the strength she finds within to resist. We loved the sketchy illustrations and the call to keep on fighting!
Nicole De Cock
Aan De Overkant (On the Far Side)
This is a beautiful story from the Netherlands about loneliness and isolation. Two people live in houses on separate sides of a cliff and they explore innovative ways to communicate and to bring them together. We love the clever use of colour to reflect emotions, and the books core message of hope and resilience.
Beatrice Rodriguez
Le Voleur de Poule (The Chicken Thief)
From France, this is a funny, playful tale that really challenges your expectations anc challenges stereotypes. There are so many details to notice and discover on every page- you can absolutely get lost in this book!
Guojing
The Only Child
Exploring the experience of growing up in China under the one child policy, this is a beautiful blend of fantasy and reality. We adore the illustrations and found the authors depiction of loneliness and friendship especially touching.
Carolina Michelini
Michele Iaccoa
A Carta (The Letter)
We love this heartwarming tale from Brazil. A boy looks out his window, writes a letter and sends it out as a paper airplane. It brings joy and happiness to everyone that reads it. Trapped inside looking out, will the letter help the boy to leave and find happiness himself? This is a beautiful book about the power of writing to bring people together.
Mel Tregonning
Small Things
An Australian picture book, this is a beautiful and moving story about the emotional stresses and challenges of school life. It explores mental health in an open and honest way. But it is also heartening, showing the importance of sharing experiences and speaking to other. We love the intricate and almost illustration-style illustrations in this book.
Ronan Basel
L'ami Paresseux (The Lazy Friend)
We love this French picture book, exploring deforestation and sustainability. The book highlights the environmental impact of deforestation on nature and ecosystems in a fun and accessible way. It is also a book about unlikely friendships and is sure to bring a smile to your face as snake desperately tries to rescue the oblivious sloth!
Niels Pieters
Vos en Goudvis
From Belgium, this is a heartwarming and wonderful story about life and death. There is joy and elation on almost every page - Fox and Goldfish enjoy some fantastic adventures together! A story about valuing every moment we have with our loved ones.
Jon Arno Lawson
Sidney Smith
Sidewalk Flowers
A touching and emotive story about kindness. In this Canadian picture book, a young girl spreads flowers and joy in a colourless and lonely world. This book is the perfect reminder that small acts of kindness go a long way.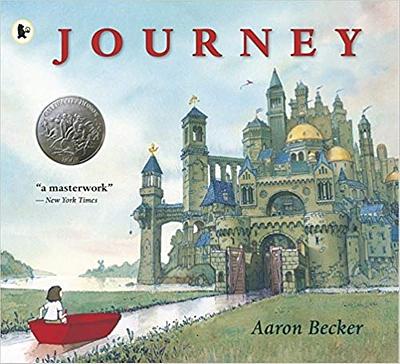 Aaron Becker
Journey
This is a wonderful story about a girl who finds a magic crayon. With it she draws a door to new and exciting worlds. She goes on a magical and extraordinary journey. A story about adventure, loneliness and friendship this is a great book to share with children (and adults) of any age.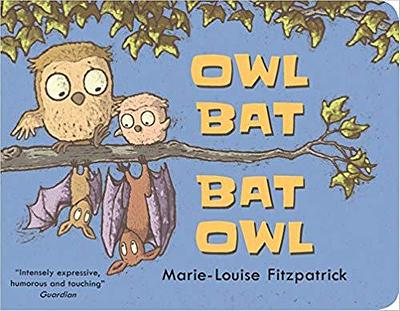 Marie-Louise Fitzpatrick
Owl Bat Bat Owl
This wordless picture book is perfect for sharing with younger readers, with its core messages of helping other and teamwork. We love the expressive faces of all the characters, making it an endearing and heartwarming tale. It is a great book to snuggle up with and share!
Thao Lam
Skunk on a String
This is an entertaining and joyous story from Canada about a skunk that gets caught on a balloon and floats away. He passes landmarks and people, flying high in the sky and loving every minute. We adore the collage illustrations, and the sheer joy of skunks flight!
Kate Prendergast
Dog on a Train
The story of a dog's epic journey to return a hat! This is a fun and entertaining story, exploring how animals navigate the human world. We love the illustration, beautifully rendered in charcoal with only the all-important hat in popping red.