Looking for more in Book Lists?
Bookbug's Books of the Month
Every month, we choose a book we love to be our bookbug Book of the Month.
The books on this list have been chosen because they are fun and friendly, with colourful illustrations and lots of new characters to meet. The perfect excuse to cuddle up and share a story together.
Isabelle Arsenault
Mac Barnet
Just Because
'This is a quirky, quick, fantastical look at the 'why' questions kids ask. It is not a book that will give you the truth, but a book that will allow you to use your imagination – and can spark funny conversations! It's beautifully illustrated as well. I particularly loved the last question and answer: Why do we have to sleep? Because there are some things we can only see with our eyes closed. What a wonderful reason to rush to bed, no matter what your age.' - Ruth Boreham, Early Years Outreach Administrator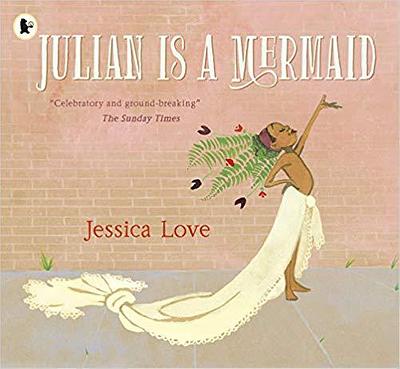 Jessica Love
Julian is a Mermaid
'Julian is a Mermaid is a beautiful, dreamlike book. Jessica Love's stunning illustrations are punctuated with only a little dialogue, but that is enough to understand the special relationship and strong bond between Julian and his Nana. For me, the acceptance shown by Julian's Nana is a simple, uncomplicated gesture of love, but shows the highest level of respect for children. The most empowering thing we can do for children of any age is allowing them to ask questions and be exactly who they want to be. This book is up there with my all time favourites for all small people and their grown ups.' - Catriona Wallace, Head of Early Years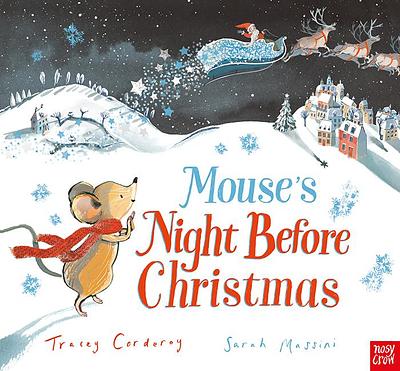 Sarah Massini
Tracey Corderoy
Mouse's Night Before Christmas
This is a beautiful take on an absolute festive classic. It feels cosy and traditional, just as Christmas should be. The illustrations are just gorgeous and the rhyme perfect – a lovely story to share with your little ones this winter. - Kirsty Sinclair, Early Years Operations Manager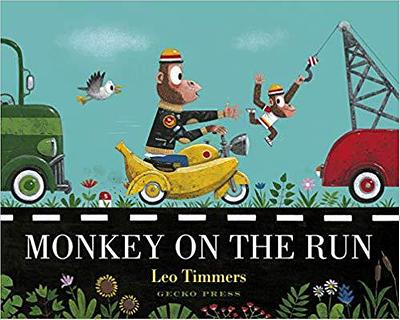 Leo Timmers
Monkey on the Run
Monkey on the Run is a madcap caper of Richard Scarry-esque proportions. When a monkey and his dad get stuck in traffic the wee monkey decides to keep himself entertained by leaping across all the quirky vehicles on the road. There is a huge amount of detail in this wordless picture book so spend a bit of time on it and you'll notice something new each time you read it. Your little one will love having a wee blether with you about what they see and it is perfect for any vehicle-obsessed 3 year old. - Emma Dunn, Early Years Operations Administrator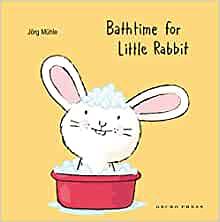 Eve Erikson
Jörg Mühle
Bathtime for Little Rabbit
I really love this interactive board book that invites the reader to give Little Rabbit a bath! It's delightfully simple and perfect for introducing routine to active babies and toddlers. The illustration of Little Rabbit having his long floppy ears blow-dried after his bath makes me smile every time I turn the page. Celia Richards, Early Years Outreach Co-ordinator
Pat Hutchins
We're Going on a Picnic
'This classic tale of a picnic that doesn't go exactly to plan is brilliant for little ones who will love spotting what a little mouse, squirrel and rabbit get up to when Hen, Goose and Duck aren't paying attention! Full of repetition which is great for younger children, there are lots of chances for them to join in with the story and guess what might come next. But with so much also happening in the pictures, this is the perfect story for talking about what's going on in the illustrations, and making up your own parts of the story together.'
Allison Colpoys
Davina Bell
All the Ways to be Smart
'All the Ways to be Smart is a relaxing, rhyming story that celebrates the many individual achievements of our little ones. 'Smart is not just ticks and crosses' - but all the creative ways in which we learn, and love as we grow up. The beautiful, colourful illustrations and imaginative text give you a big cosy cuddle, and let you celebrate the things that make you, you.' - Ruth Grindley, Early Years Digital Projects Manager
Carolina Rabei
The Book Without A Story
'The Book Without a Story is a wonderful celebration of libraries, sharing stories and the magic of reading, anywhere!' - Rosalyn McGlynn, Early Years Development Coordinator
Eva Montanari
What does the Crocodile Say?
'From the 'Dringg Dringg' of the alarm clock, to the 'Mwah Mwah' of Little Crocodile's kisses for Mummy at pick-up time, every moment is expressed through simple sounds. Some will be familiar to children, but there are also less obvious noises that will surprise readers as they turn the page. It's a book that plays with language in a fun way, lending itself perfectly to being read aloud in a group with lots of actions, or equally read calmly at bedtime as little ones think about their own day ahead at nursery. More than anything, this book offers reassurance; nursery is a place for stories and music, playtime and snacks with friends. And at the end of the day, the door will knock and Mummy (or Daddy, Granny or Grandad) is always there to scoop you up and take you home.' - Lindsay Quayle, Early Years Online Content Coordinator
Lydia Nichols
Ruth Symons
I thought I saw an... elephant!
'Elephants are my favourite animal so I was immediately drawn to this book because of that –and then I realised how much fun this book was! Each page is a hide-and-seek game with the elephant, using sliders to discover where the elephant is. I love the illustrations as well. It may be for children, but this 38 year old was giggling throughout the book! Fun for all the family to share.' - Ruth Boreham, Early Years Outreach Administrator