Looking for all Articles by Lindsay Quayle?
Online Bookbug Session: Bookbug's Big Splash!
Get ready to make a splash this Bookbug Week!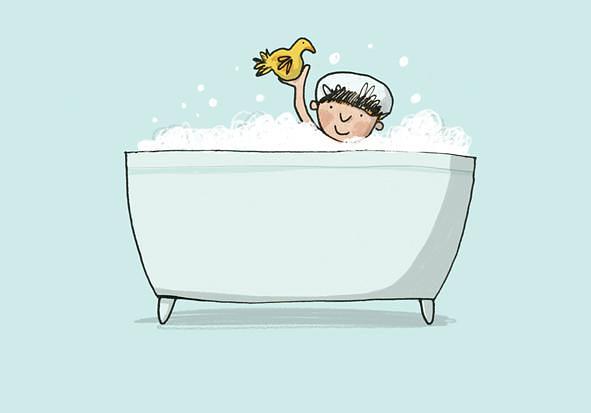 Hello, everyone! We're glad that you could come.
With our face-to-face Bookbug Sessions on hold for now, join in with our online Bookbug Session to keep stories, songs and rhymes alive at home! You can find most of the songs and rhymes on Bookbug's songs and rhymes app too.
Does your little one love bathtime, splashing in puddles or a trip to the local duck pond? If so, they're going to love our water themed songs and rhymes – and a special story about a little crab who takes a big, brave step. Prepare to get wet... it's time for Bookbug's Big Splash!
Get started with
Songs and rhymes full of actions
Jump aboard for songs and rhymes about boats
Story time:
Don't Worry, Little Crab

by Chris Haughton
More songs and rhymes to get you splashing
Calming songs and rhymes to finish with
See you soon for more Bookbug Session fun!
Look out for Don't Worry, Little Crab in your wee one's Bookbug Explorer Bag – or buy your own copy(this will open in a new window) today to share at home.
We'd love to know what you think about our content. Please email digital@scottishbooktrust.com(this will open in a new window) if you have any comments or feedback.