Looking for more in Reading and Stories or Bookbug?
Bookbug Bags
Bookbug gives every child in Scotland four free Bookbug Bags between birth and age five. Each bag contains picture books and other fun items suited to your child's age for families to enjoy together and help children develop a love of stories, songs and rhymes.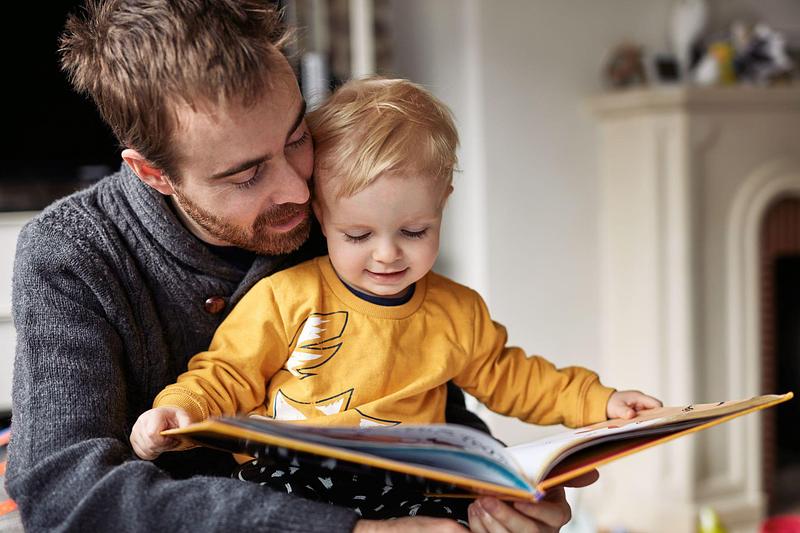 Why do we give Bookbug Bags?
We gift Bookbug Bags because we want to make sure that every child has books and music at home to help them start early with stories, songs and rhymes. Sharing stories, songs and rhymes with babies and young children has so many benefits including supporting children's language and learning skills. Cuddling up with a book is also an excellent way for families to spend time together, and develop their relationships and most importantly, have fun.
How to get your child's Bookbug Bags
Bookbug Baby Bag
From your health visitor when your baby is 3-5 weeks
Bookbug Toddler Bag
From your health visitor when your child is 13-15 months
Bookbug Explorer Bag
From nursery when your child is 3
Bookbug Primary 1 Family Bag
From school when your child is in P1
All of the bags are free and available to every child in Scotland. You do not need to sign up to anything to receive them.
Please note that the canvas bags are for adults and not suitable for babies or young children to use unattended.
If you have not received a Bookbug Bag for your child
You can ask your health visitor, your local library or the Bookbug Co-ordinator in your local authority. Your local co-ordinator will be able to let you know how bags are given out in your area and help ensure you receive your bag as soon as possible.
Home educated children who have not received their Explorer or P1 Bag at nursery and school can request these from their local Bookbug co-ordinator.
Using your Bookbug Bag with your child
As well as the books, each Bookbug Bag also contains other fun items such as music, crayons and paper or activities for mums, dads and carers and children to enjoy together. These are all included to support children at different stages of their development and encourage their creativity.
Gaelic Bookbug Bags
Gaelic versions of all of the Bookbug Bags are available for any families interested in Gaelic – these are given out alongside the English versions. Gaelic Bookbug Bags can be requested from health visitors, Gaelic Medium Education nurseries or schools or from your local Bòrd na Gàidhlig Early Years Worker. Gaelic Bookbug Sessions and resources are also available for free.
Children with additional needs
Tactile books are available from Bookbug for children with additional needs. These are in addition to their four Bookbug Bags. Find out more about our tactile books and how to request them. For the Explorer and P1 Bags, symbolised resources are available from CALL Scotland(this will open in a new window) to accompany the books.
How we choose the books for the bags
Each year an independent panel of parents, carers and early years professionals from education, health, social work, libraries and the third sector review a wide range of books for the bags. The panel also share the books with families for their feedback.
Each bag contains books designed for the age range. The books have to be of the highest quality in children's publishing with appealing illustrations and excellent use of language, rhythm, rhyme or repetition.
Information on bag gifting
Are you involved in gifting the Bookbug Bags? Find information on how to get more bags, tips and advice to pass onto families for the Baby and Toddler Bags, Explorer Bags(this will open in a new window) or Primary 1 Family Bags.