Looking for more in Reading and Stories or Bookbug?
Bookbug's Songs and Rhymes app
Bookbug's Songs and Rhymes app is one more way to fit songs and rhymes into your day.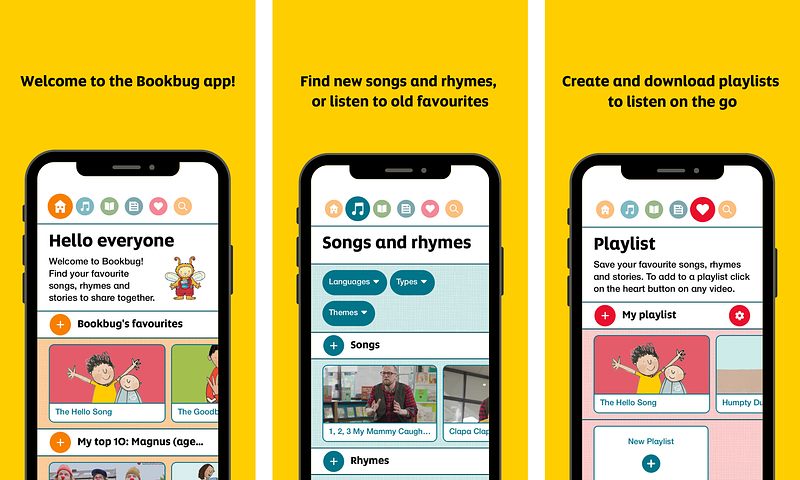 Download our free Bookbug app to share children's songs, nursery rhymes and videos for singing, dancing, and playing with babies, toddlers, pre-schoolers and all the family.
Look up the words to sing-along or make up your own rhymes to our instrumental versions! Songs and nursery rhymes are great for supporting children's learning and encouraging creativity, and our Bookbug app can help support you as you play and sing together.
Explore the app with your little one and save your favourite content to create your own personalised playlist. Find new songs and rhymes using our search function and filter videos by theme, language or song type. Cosy up and listen to a good story with our lovely book-sharing videos.
Bookbug's tech tips
Music on the go! –

Use the app to share songs and rhymes when out and about

Use screens together –

Share and chat about what you see

Avoid screens before bedtime –

Cosy up with a book instead

Balance digital play

– Digital play is fun but balance it with other kinds such as playing outdoors or building blocks.

Soothe without screens –

Cuddle, talk and listen to children about what has happened. This helps them learn to calm themselves.