Looking for more in Reading and Stories or Bookbug?
Why Bookbug Sessions are free
There cannot be a fee, including an entrance fee to a special event, or even a donation request, for a Bookbug Session.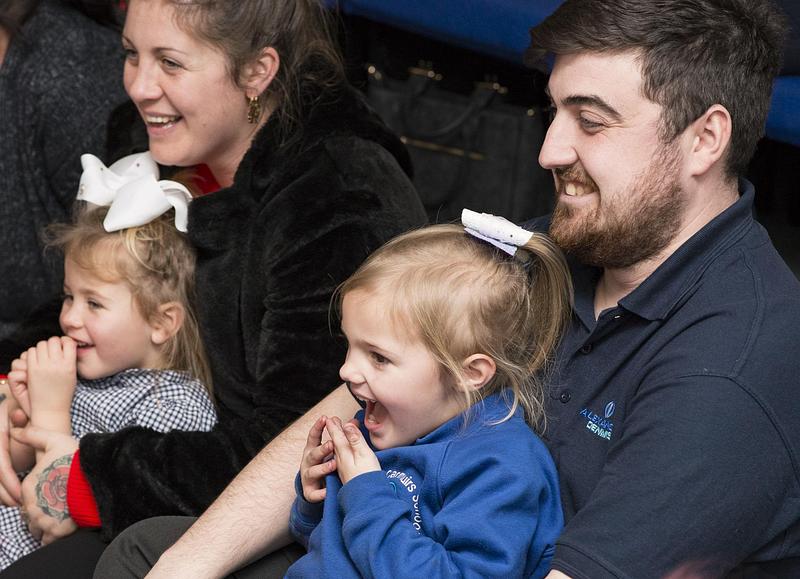 We are sometimes asked if Bookbug Sessions can be included as part of a special event or playgroup where families need to pay an entrance fee or a donation. Paying any amount, no matter how small, would go against our value of being a universal programme, and mean that some families would not be able to take part. There cannot be a fee, including an entrance fee to a special event, or even a donation request or suggestion, for a Bookbug Session.
We know that budgets are not only tight for local authorities, but also for families too. Around 1 in 4 children in Scotland are living in poverty(this will open in a new window), and the number is rising. Poverty not only impacts on children's rights, but also damages their prospects for the future. Sharing stories, song and rhymes with babies and young children can play a significant role in reducing the negative effects of growing up in poverty. Free local Bookbug Sessions in every local authority are a brilliant way to help support families.
Bookbug session rules
Bookbug Sessions should only be run by those who have received Bookbug Session Leader training and for the purpose of promoting family bonding through stories, songs and rhymes.
The Bookbug brand should never be used to promote religious, political or commercial groups or ideas.
Bookbug Sessions cannot be charged for, or held in places which are only accessible by parents paying a fee. You cannot request or recommend that families make a donation to attend a group where a Bookbug Session is taking place.
Bookbug dolls
We do not sell Bookbug dolls – they are designed as a training resource for modelling songs and rhymes and, therefore, are only available to people who have completed one of our relevant training courses. However, we run lots of competitions throughout the year, so look out for your chance to win some Bookbug goodies!