Looking for more in Reading and Stories or Bookbug?
Bookbug for the Home refresher training
This refresher training session offers support to practitioners who are using the Bookbug for the Home approach with families.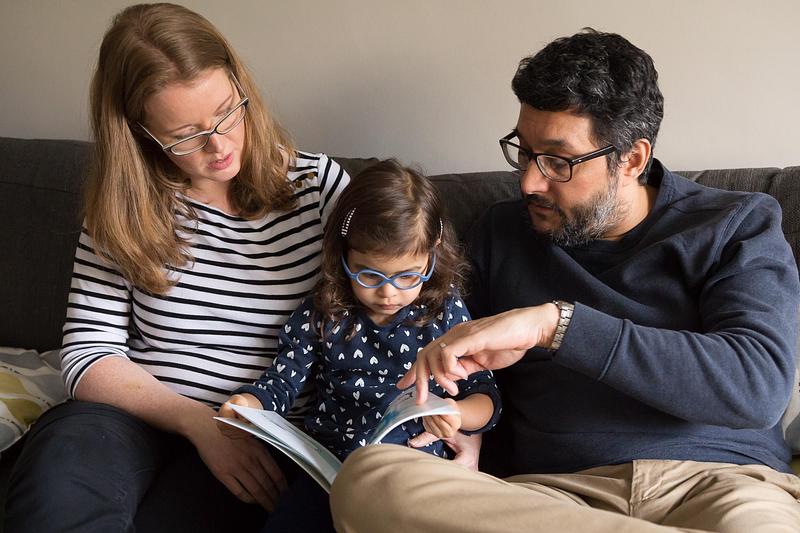 Course aims and objectives
This course will:
Update Bookbug for the Home practitioners on new Bookbug resources for practitioners and families
Refresh practitioners practice with new song, rhyme and book suggestions
Support discussion around the joys and challenges of engaging families with Bookbug for the Home and give everyone a chance to share best practice
Eligibility criteria
Delegates must have previously completed our half-day Bookbug for the Home training, delivered face to face. Most Bookbug for the Home practitioners are working with families on a one-to-one basis or in small groups. If you are unsure if you have attended Bookbug for the Home training or a different Bookbug course, please get in touch with us before signing up to the course and we will check our records. Groups will be limited to 8 people, and anyone who meets the eligibility criteria is welcome.
Course details
Course Length: 2 hours, with a comfort break halfway through.
Cost: Funded at no cost for participants
Upcoming online training sessions
Select the date you wish to attend and click through to Eventbrite to register.
There are currently no upcoming Bookbug for the Home refreshers scheduled. Please check back again soon.
Accessing the training session – technical requirements
To attend this session you will need:
A computer, laptop or tablet that has a camera and microphone - you are required to be seen and heard to participate. If you don't turn your microphone and camera on, you may be asked to leave the training session. If you have the option, a laptop or computer is better. A mobile phone is not suitable due to the format of the training.
To be able to access Zoom

(this link will open in a new window)

or MS Teams

(this link will open in a new window)

(depending on the platform of the session you registered for). Before the session, please check if your organisation allows access to Zoom or MS Teams using work devices. If not, we suggest you use a personal device if appropriate.
A stable internet connection. If your wi-fi is unstable, you might want to consider plugging your computer directly into your router.
A quiet space in which to participate in the session. If one of your colleagues is also participating in the session, please make sure you are in separate rooms as your microphones will cause a feedback loop when both are turned on near to each other.
What to expect at an online training session
For our online training course, you need to have a device that connects to the internet with working audio, camera and microphone. The trainer and other delegates will be able to see you and speak with you directly and you will be able to directly participate. All attendees must be registered individually on the training course and participate on their on their own individual devices. The number of people attending is limited to a maximum of 8 people.
More training and information
Sign up for our regular Working with Bookbug(this link will open in a new window) newsletter to be notified when new webinars and training dates are released, or view the rest of our Bookbug training courses.(this link will open in a new window)
If you would like further information, please contact us on bookbugtraining@scottishbooktrust.com(this link will open in a new window) or 0131 524 0179.