Looking for more in Reading and Stories or Our impact?
Bookbug Before Birth evaluation
Read our evaluation report on the 2021 Bookbug Before Birth book gifting project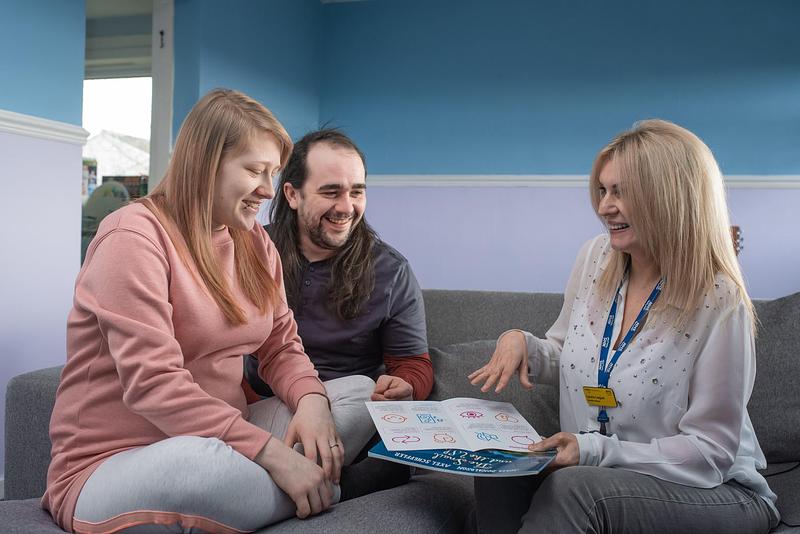 Scottish Book Trust's Bookbug Before Birth project began in 2019 to encourage parents to sing, rhyme and talk to their babies before birth. By working with practitioners across Scotland, including Family Nurse Partnership teams, we provided additional Bookbug resources to hundreds of families in our pilot year.
Thanks to your donations, we were able to offer all Family Nurse Partnership teams across Scotland a picture book (The Snail and the Whale by Julia Donaldson and Axel Scheffler) and the Bookbug Before Birth leaflet to gift to families during pregnancy in 2021.
This evaluation report summarises the impact of the project based on responses from a feedback survey that was circulated to practitioners in June 2021.
(this link will open in a new window)Download the full evaluation report
Key conclusions
Responses to the survey indicate that the book gifting project:
Encouraged and supported expectant parents to read to their baby during pregnancy
Built confidence
Supported conversations and relationships between the clients and the Family Nurses
Promoted early attachment for partners and other family members
Impact story
'My memorable moment is in regards to a lovely couple who were not keen to read or sing to their unborn baby when this conversation took place in pregnancy. Eventually Mum advised [the] Family Nurse that dad did start singing to her bump when she was around 20.0 Gestation but asked her not to tell anyone as he felt embarrassed. [The] Family Nurse visited the family in hospital at the parent's request when their baby was born. The baby was a day old and when she became unsettled dad lifted her and sang the same song he had sang to his partner's bump for 20 weeks and very quickly she settled into her dad's chest. Dad was very proud and advised [the] Family Nurse that he had sang this song to her throughout pregnancy. I share this story with all my clients as I also seen the benefits of reading/singing to unborn baby that day.' – Family Nurse
Download the full report