Looking for all Articles by Lindsay Quayle?
Down at the Zoo: making children's music with Mick Cooke
BAFTA-winning composer and musician, Mick Cooke, explains why writing music for children is a job he's thankful for every day.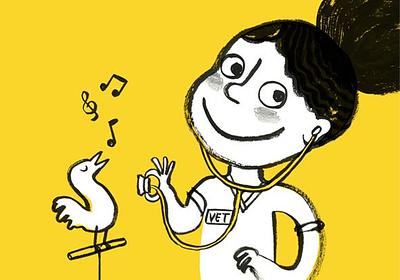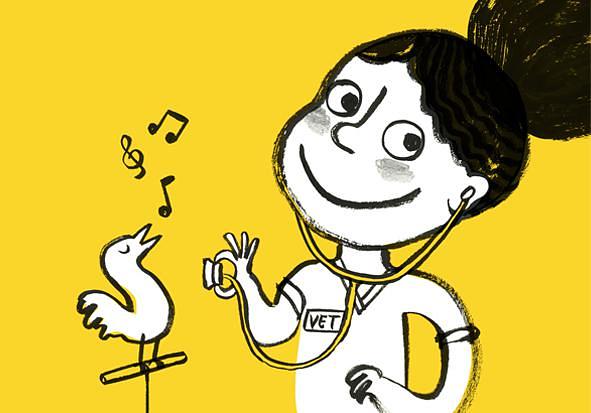 Mick Cooke is a composer who has provided music for international preschool cartoons Zack & Quack, Bitz & Bob, and Boj. Before this, he toured the world for fifteen years as a member of BRIT Award-winning indie rock band, Belle & Sebastian. We're thrilled that five tracks from his album, Down at the Zoo, are now featured on the Bookbug app(this link will open in a new window)!
How did you get into songwriting for children?
When I played in Belle & Sebastian, we were approached by an American musician who was putting together a 'Kindie' album by various artists. I'd never written a children's song before, but I woke up one morning with a song in my head about monkeys breaking out of a zoo. We recorded that song, which turned out to be not only a song for a compilation album ('Colours Are Brighter') but the inspiration for a full album of songs based at the zoo, called 'Down At The Zoo'. I wrote the songs for it in a day, pretty much! Now I write music for kids' television for a living. It's a job I'm thankful for every day.
What inspires your songwriting?
Every song I hear, I'll get something from it, even if I'm not conscious of it at the time. So I try and listen to as much music as possible. I'm not crazy about modern pop music, but I appreciate the production levels.
What's the best thing about writing songs for little ones?
The best thing for me is that there are no rules, it's completely open. If you're making music for adults, so much has been done before, you've got that hanging over you: 'I can't do that because that other song does that', or 'this doesn't fit into the genre'. There are no genres in children's music, just music that kids respond to, or not.
What makes a good children's song?
A good children's song has to either make children dance, laugh, or have some kind of instant emotional response. Otherwise, they'll just walk away! The other thing is, if you can write something that doesn't drive adults round the bend, you're onto a winner.
How do you feel about having your tracks featured on the Bookbug app?
I love it, because my sons used to listen to the CD in the car all the time. They particularly loved the Amsterdam Klezmer Band (performing 'Stompin Mokum').
Do you have any top tips for parents and carers sharing your songs with their wee ones?
Just enjoy music together. Dance, sing, move about. And find songs that you love too. Your enthusiasm will rub off!
Why do you think it's important for children to hear different types of music?
I appreciate the fact that my parents exposed me to so many different types of music as a kid. That's definitely why I love all kinds of music now. Different kinds of music can fit with different moods, it's good for your mental state. And I absorbed a lot by going to concerts when I was a child, watching orchestras play for example. It's a bit like eating, it's important to have a wide range of musical foodstuffs!
​If you had to be one of the animals from Down at the Zoo, what would it be and why?!
One of the tigers, they like to roam around and eat chocolate pie.
Illustration by Yasmeen Ismail.