Looking for more in Reading and Stories or Bookbug?
Find your local Bookbug Session
Find out more about Bookbug Sessions and how you and your family can join in the fun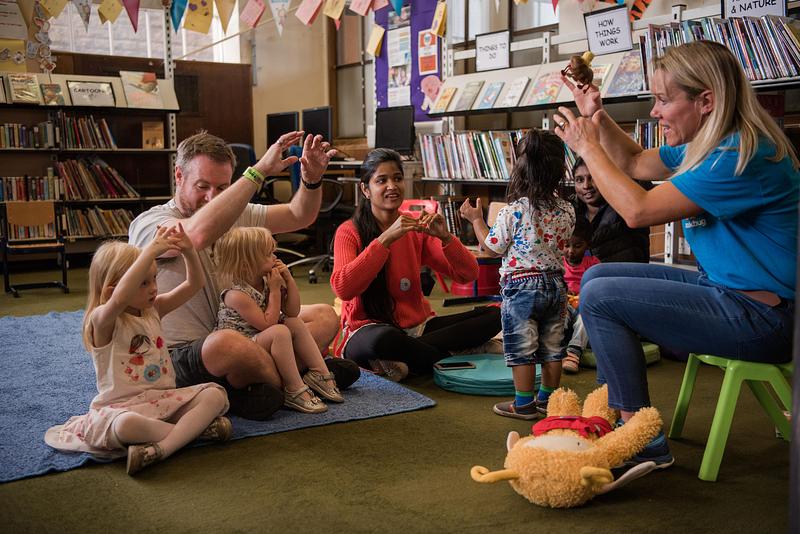 Please check local library webpages for online Bookbug Sessions.
You can also find songs and rhymes to share at home through Bookbug's songs and rhymes app, the Bookbug song and rhyme library and the home activities hub.
Why go to Bookbug Sessions?
Bookbug Sessions are free events for children aged 0-5 years and their mums, dads and carers. Sessions last around 30 minutes and include songs, rhymes and a story. You can expect a warm reception at your local Bookbug Session. Everyone is welcome!
Going to a Bookbug Session is a great way for families to spend time bonding with each other and meeting other families in their local area. Bookbug Sessions can also help to build children's social skills and support their speech and language development. Most importantly, Bookbug Sessions are fun!
Where is my nearest Bookbug Session?
Bookbug Sessions are generally held in libraries or other community venues. Find details of your local Bookbug Session below or ask at your local library.