Looking for more in Learning resources?
Bookbug Session Plans: The Littlest Yak
Learning type:
Professional learning
Category:
Author/book resource, Talking and listening
Genre:
Adventure, Animals
Inspired by The Littlest Yak by Lu Fraser and Kate Hindley, which is in the 2022 Bookbug Explorer Bag, this Session Plan is full of songs and rhymes celebrating some of our favourite creatures – big and small!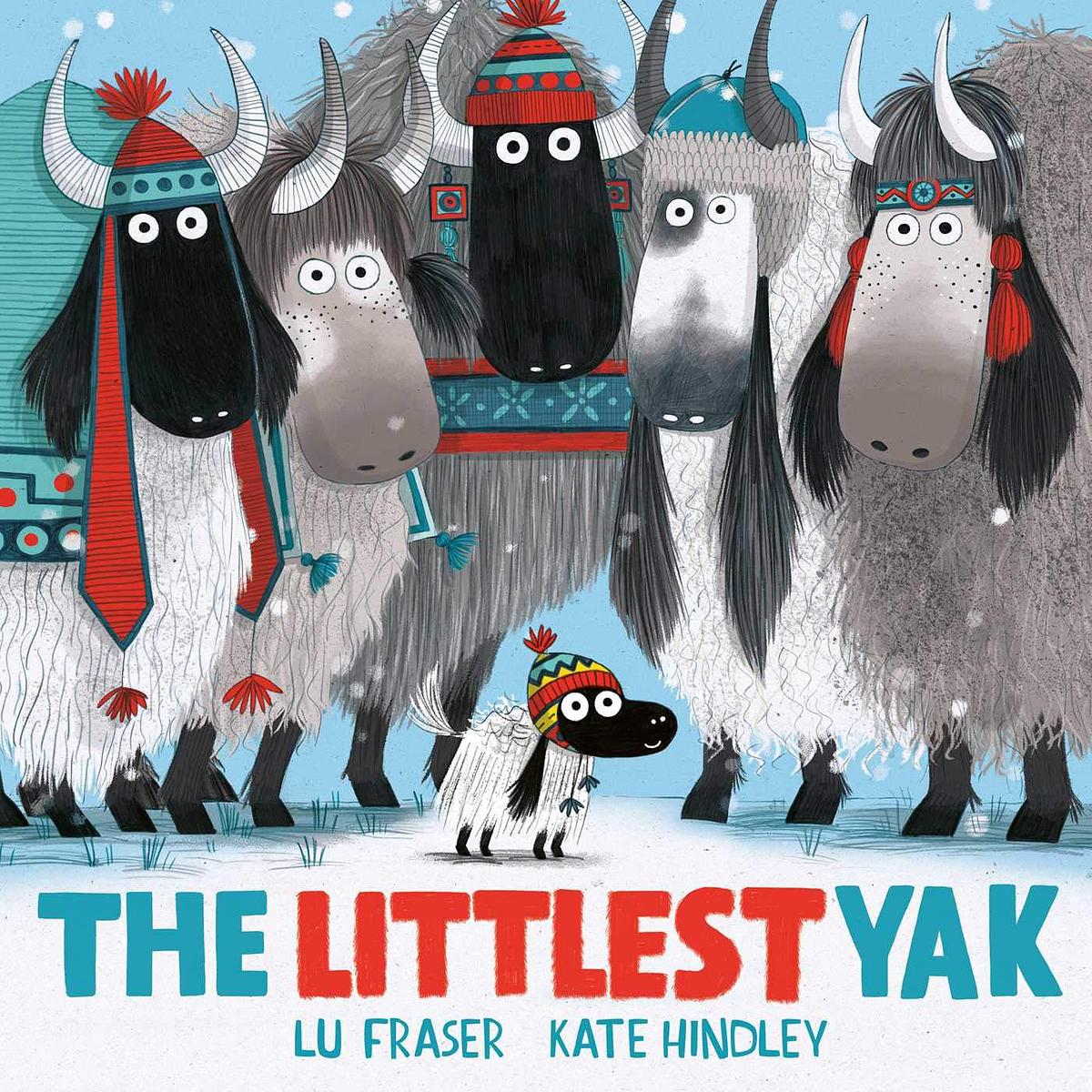 Introduction song
Benefits
Familiar start – lets everyone know a Bookbug session has started.
Tips
Smile and use names if you know them. Clap or tap along to the beat and use signs if you know them.
Tactile rhyme
Benefits
Face-to-face tickling rhymes encourage bonding and interaction.
Tips
Build anticipation before the tickle, and repeat, repeat, repeat! Tickle hands, feet, tummies, knees. . .
Familiar song
Benefits
Have fun before you sing by modelling and practising the finger play. Even adults can find this a wee bit tricky! It's great for fine motor skills.
Tips
Talk about how Incy may be small, but he's not going to let a bit of rain stop him! This is a nice way to introduce the idea of bravery and perseverance that the story explores.
Transition activity
I Wonder What's in my Bag Today?
Benefits
Builds anticipation and keeps the children's attention.
Tips
Introduce children to the new Explorer Bag and remind them they'll be taking their very own home soon. Sign the key words if you know them.
Story
The Littlest Yak by Lu Fraser and Kate Hindley
Benefits
The rhyme in this book makes it perfect for reading aloud to wee ones. It's also a wonderful tale to prompt conversations about diversity and self-acceptance. Gertie – the littlest yak – cannot wait to grow big; that is, until her size comes in very handy indeed. What else is good about being small?
Tips
As you read aloud, play with language and exaggerate the sound words that show how Gertie moves. Children will enjoy making the sound of the 'clip clop' of her hooves as she 'clattered', 'hopped' and 'swept' her way up and down the mountain. They might also enjoy moving like Gertie, too.
Action song
Benefits
This song encourages social interaction, eye contact, and using and hearing a variety of vocal pitches and tones.
Tips
For 'woah – woah – woah!' you can lift your toddler in the air or swing them side to side while older children will enjoy galloping around the space. Use names of family members or friends for the hello section – 'Who shall we say hello to today? Granny? Hello granny!' This links to the family groupings in the story.
Familiar song
She'll be Coming Round the Mountain
Benefits
The familiar melody and repetition can help put parents and carers at ease.
Tips
Just like Gertie, we're on the mountain! Encourage face-to-face interaction between younger babies and caregivers, while toddlers might enjoy the moving to the strong beat in this song. Vary the speed, too.
Calming song
Benefits
This familiar song can be sung as a lullaby. It introduces new vocabulary, and features counting, too.
Tips
Link this song to the story. Sheep aren't the only animals we get wool from! Yak wool would make a really soft blanket to snuggle into. During this song, encourage children to enjoy a big cuddle with their grown up, as though wrapped up in a big, warm blanket together.
Last song
Benefits
Lets everyone know the session is over.
Tips
Thank everyone for joining in and keep the beat or use of signs, if you can.
Please read our guide on permission to read books aloud online(this link will open in a new window).