Looking for more in Reading and Stories or Bookbug?
Online Bookbug Sessions: Publisher permissions
Permissions advice and recommendations for books to include in your online Bookbug Sessions.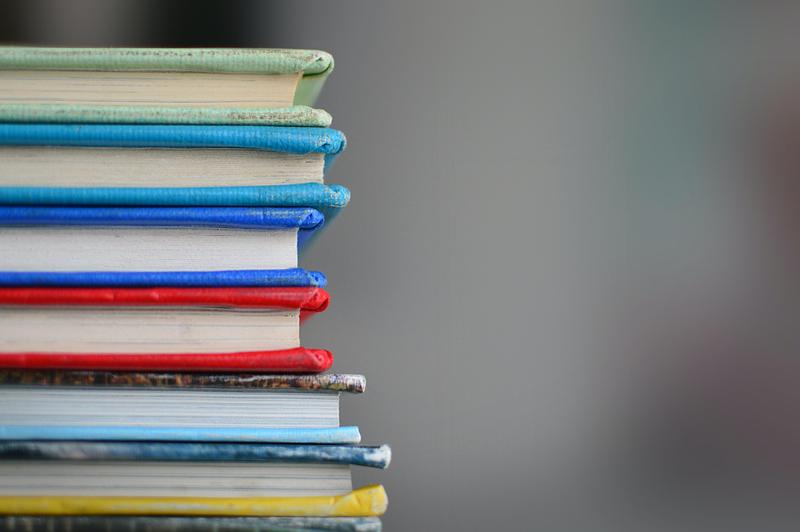 When sharing books online, it's essential that you have the permission of the publisher, credit the book correctly in the video and also take the film down after the specified date. If you would like to include a certain book in your online Bookbug Session, you must contact the publisher to request permission to use it. Every publisher has different guidelines on usage for this. A Google search should help you find contact details, but if you're struggling please contact bookbug@scottishbooktrust.com and we will endeavour to help.
Please note all videos must be available free of charge.
Bookbug Bag Books
Scottish Book Trust has secured permission from publishers for the majority of books included in the Bookbug Bags and Baby Box in 2021, 2022 and 2023 - details are as follows:
2023 Books
We have permission to include these books in online Bookbug Sessions, both live and recorded (up until March 2028 after which recordings must be taken down)
Peekaboo Baby Zoo 

by Pat-A-Cake and Zoe Waring (Hachette)

Mirror Baby: Smile! 

by Campbell Books (Pan Macmillan)

Baby Ladybird Black and White Vehicles 

(Penguin Random House)

The Whales on the Bus 

by Katrina Chaman and Nick Sharratt (Bloomsbury)

Tickle My Ears 

by Jörg Muhle (Gecko Press)

Puddling! 

by Emma Perry and Claire Alexander (Walker Books)

One Banana, Two Bananas 

by Charlotte Guillain, Adam Guillain and Sam Lloyd (HarperCollins)

Follow the Trail Trucks 

by DK (DK)

How to Catch a Rainbow 

by Naomi Jones and Ana Gomez (Oxford University Press)
We also have permission to include the following P1 titles in online Bookbug Sessions, both live and recorded (up until August 2028 after which recordings must be taken down):
Five Bears

by Catherine Rayner (MacMillan)

Penelope Snoop, Ace Detective

by Pamela Butchart and Christine Roussey (Bloomsbury)
2022 Books
We have permission for these titles to be used as part of LIVE online Bookbug Sessions only. If you wish to keep these sessions as recordings online, you would need to seek extra permission from the publisher to do so:
Little Baby's Playtime

by Nick Sharratt and Sally Symes (Walker Books)

Baby's Very First Black and White Book: Animals

(Usborne)

Ready Steady: Roar!

by Pat-a-Cake (Hachette)

Get Out of My Bath!

by Britta Teckentrup (Nosy Crow)

Monster Clothes

by Daisy Hirst (Walker Books)

Wonderful World of Colours

by Tim Hopgood (Oxford University Press)

All Kinds of Families

by Sophy Henn (Harper Collins)

The Button Book

by Sally Nicholls and Bethan Woollvin (Andersen)

The Littlest Yak

by Lu Fraser and Kate Hindley (Simon and Schuster)

My First Book of Sea Creatures

by Zoe Ingram (Walker Books)

Scaredy Bat

by Jonathan Meres and Anders Frang (Little Door)

Stuck Inside

by Sally Garland (Sunbird Books)
2021 Books
We have permission for these titles to be used as part of LIVE online Bookbug Sessions only. If you wish to keep these sessions as recordings online, you will need to seek extra permission to do so:
Amazing Baby: Peek-a-boo Baby

 by Emma Dodd (Templar)

Sleep Tight Very Hungry Caterpillar

 by Eric Carle (Penguin Random House)

Baby Faces

 (Dorling Kindersley)

Hey Diddle Diddle

by Annie Kubler and Sarah Dellow (Child's Play)

Peek-a-boo Baby Moo! 

By Zoe Waring (Hachette)

Rosie's Walk

 by Pat Hutchins (Penguin Random House)

Shapes With Little Fish 

by Lucy Cousins (Walker Books)

Stanley's Café

 by William Bee (Penguin Random House)

The Runaway Pea

 by Kjartan Poskitt and Alex Willmore (Simon and Schuster)

Don't Worry, Little Crab 

by Chris Haughton (Walker Books)

Follow the Trail: Minibeasts

 (DK)

Arlo The Lion Who Couldn't Sleep

 by Catherine Rayner (Macmillan)

Inch and Grub

 by Alastair Chisholm and David Roberts (Walker Books)

My First Book of Woodland Animals

 by Zoë Ingram (Walker Books)