Looking for all Articles by Lindsay Quayle?
Online Bookbug Session: Hello Little Babies!
Introduce your little one to the fun of Bookbug with stories, songs and rhymes for new babies.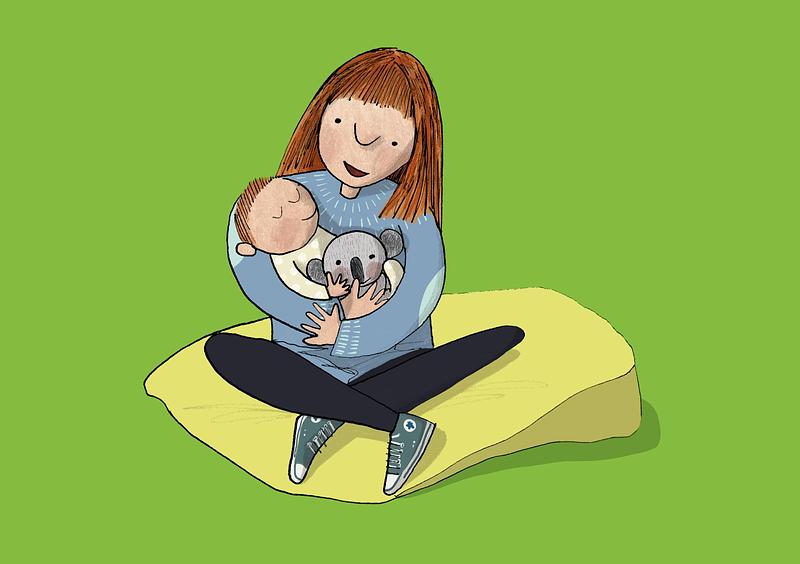 Hello, everyone! We're glad that you could come.
If you've had a new baby over the past few months, you might not have made it to one of our free Bookbug Sessions yet. Don't worry! We've selected some of our favourite songs and rhymes full of cuddles, face to face time, and gentle tickles - perfect for strengthening the bond between you and your little one.
Come join the fun as we say hello to little babies everywhere!
Get started with
Face to face and gentle tickles
Story time: Snap! Snap! What's That Noise? by Cocoretto
Calming songs and rhymes to cuddle up with
We have a special recording of this Hello Little Babies! Bookbug session(this will open in a new window) which you can watch now with your wee one. There's also lots of information for new mums, dads and carers on our Getting Started with Bookbug pages.
If you enjoyed Snap! Snap! What's That Noise by Cocoretto, look out for it in your free Bookbug Baby Bag - if you haven't yet received it then you may want to order your own copy(this will open in a new window) to enjoy at home.
With all of our our Bookbug Sessions on hold for now, we have lots of online Bookbug Sessions for you to join in with. You can find most of the songs and rhymes above on the free Bookbug app too. See you soon for a brand new online Bookbug Session!