Looking for more in 50 Word Fiction?
November 2019 winners
Our prompt for November 2019 was to write a story featuring a conversation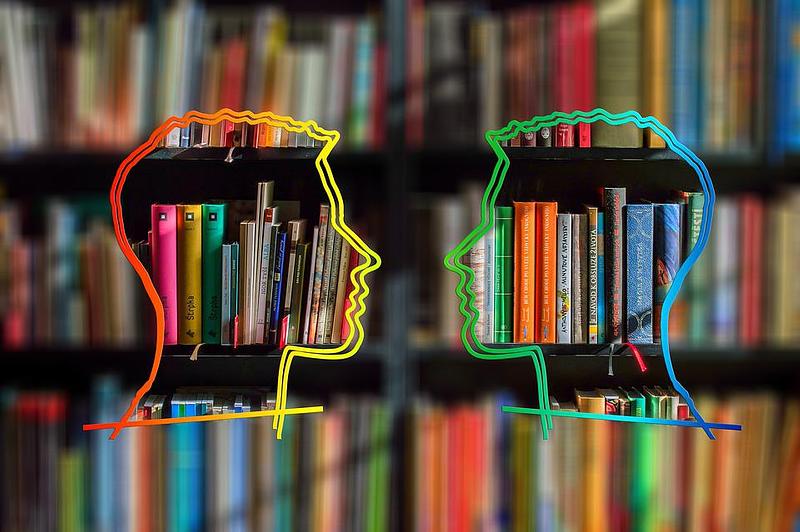 Congratulations to the winners of our November 2019 competition. Feeling inspired? Have a go at this month's prompt(this will open in a new window).
Adult winner
Philip Owen Weller
White Like Bone
It was a conversation with only one moving tongue, the gentle scratching of fiction and waiting.
One letter at a time, with expectation entwined in the silence the ivory planchette, white like bone, journeyed across the board.
He was a sceptic, but he was grieving too.
Grieving, and hoping.
Gaelic winner
Aisling Dubh
Chuir mi suas mo làmh airson ceist fhaighneachd.
"Seadh, mise! Mise!"
Laigh a sùilean ormsa.
"Nach eil òrdugh-bacaidh agam nad aghaidh?"
"Tha … ach 's e tachartas poblach a th' ann!"
Chuir an luchd-tèarainteachd a-mach mi.
Nach mi a bha toilichte, ge-tà – a' bruidhinn ris an ùghdar as fheàrr leam!
Translation by the Gaelic Books Council
I put up my hand to ask a question.
"Yes, me! Me!"
Her eyes settled on me.
"Don't I have a restraining order against you?"
"Yes … but it's a public event!"
Security put me out.
Wasn't I delighted, though – speaking to my favourite author!
Young writers (12-18) category winner
Cerys Davies, age 13
A Conversation
The birds small, black eyes followed her through the twisted trees.
Where are you going? said the eyes.
She shrugged.
That path goes nowhere, said the ruffled feathers.
She shook her head.
You should go back, said the twitching wings.
She stared hard, and silently walked on.
Young writers (5-11) category winner
Nathan Butt, age 8
Fruit Fight!
The apple and the banana had a fight over who was the coolest fruit, and the judge was Nathan. The both said, "I am the coolest fruit."
Nathan said, "Let me eat you to see who is the best". Nathan ate them. That was the end of that.