Looking for more in 50 Word Fiction?
July 2023 winners – adults
In our July competition, we asked for stories featuring a sandcastle.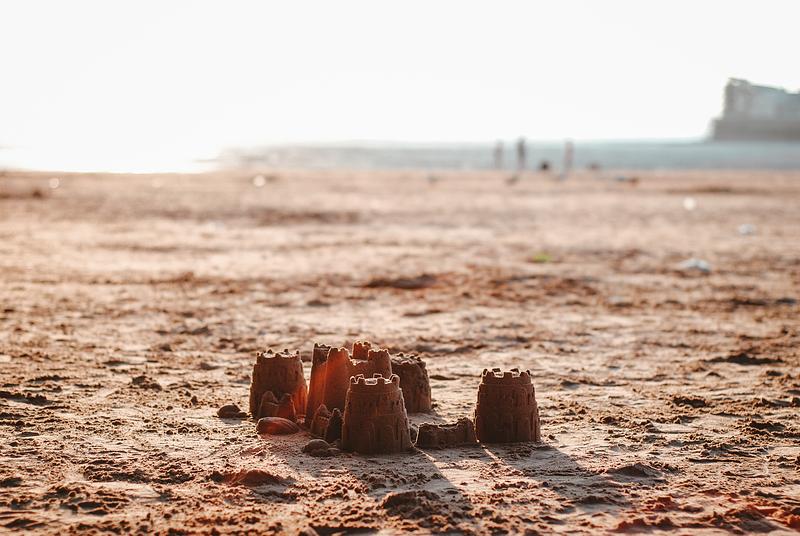 Congratulations to the winner of our July competition. Feeling inspired? Have a go at this month's prompt(this link will open in a new window).
Adult winner
Greg Beatty
"My lord, the waves foretell grave danger." The crab prophet folded its claws.
The king of the crabs scuttled to the tower's edge. "I won't surrender the palace."
"But—"
The rest was lost when a giant foot crushed the sandcastle.
"Do they even see us?" Dave asked his father.