Looking for more in 50 Word Fiction?
July 2020 winners
Our prompt for July 2020 was to write a story inspired by the prompt 'hello from the future'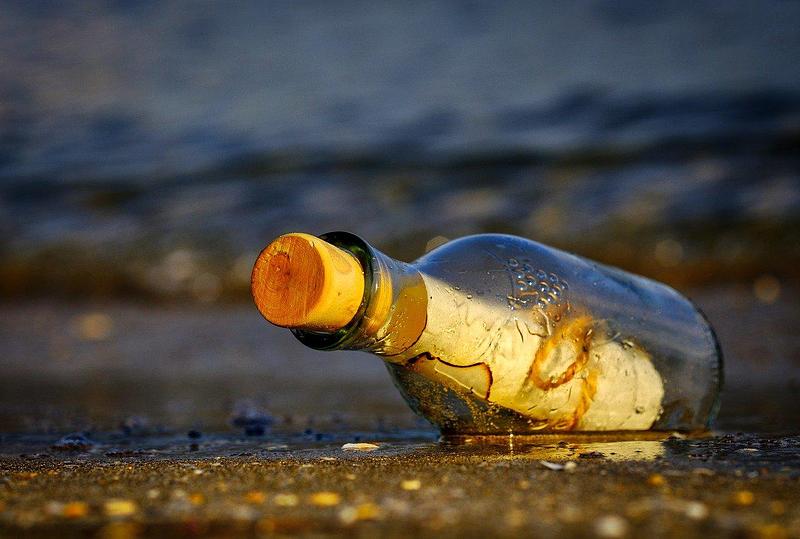 Congratulations to the winners of our July 2020 competition. This month's winners will also have their work printed on posters later this year, to be displayed throughout Book Week Scotland, 16-22 Nov. Feeling inspired? Have a go at this month's prompt. (this will open in a new window)
Adult winner
Rose Edy
They come at night, the voices from the future. Savaging me. Tearing at my peace. Shredding my confidence. Worrying at me like terriers.
Come morning, when the sun shines and the kettle's on, sanity prevails. Then the assurance of the past and present take over and point the way forward
Gaelic winner
Seona MacRuary
Hàlo bhon àm ri teachd,
Fios agad an rud sin air a bheil thu a' smaoineachadh?
An co-dhùnadh siud nach eil thu cinnteach mu dheidhinn?
Dèan e. Beir grèim air agus na leig às.
Gabh earbsa annamsa agus annadsa.
Le gaol an-còmhnaidh,
Thu fhèin
Translation by Gaelic Books Council Hello from the future,
You know that thing you're thinking about?
That decision you aren't sure about?
Do it. Grab it and don't let go.
Trust in me and in yourself.
With love always,
From you.
Young writers (12-18) winner
Emily Betts, age 15
Can you remember?
Sunlight, tracing out leaves like glowing screens.
Fresh air, clear and sharp as broken glass.
Tumbling blossoms, scrunched like plastic bags.
Water, electric like sparking wires.
Snow, falling like flakes of ash.
Can you? I can. Keep those memories safe. None of this lasts much longer.
Young writers (5-11) winner
Rowan Simmons, age 8
A little boy found a letter from the future. Jeremy gasped.
It said:
Go to the beach.
Surprised, he went to the beach.
He got bitten by a crocodile!
When he got home he crumpled the letter up and threw it in the bin.
The crocodile had written the letter.