Looking for more in Book Lists?
10 children's books based on songs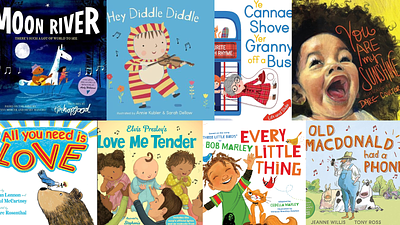 A familiar song can help children feel safe and calm. Song picture books are a fun and engaging way to promote their learning and development, while also providing comfort and security. Singing a book promotes bonding, fosters creativity and imagination, and gives a love for reading and music. Have a go and sing-a-long with some of our favourites!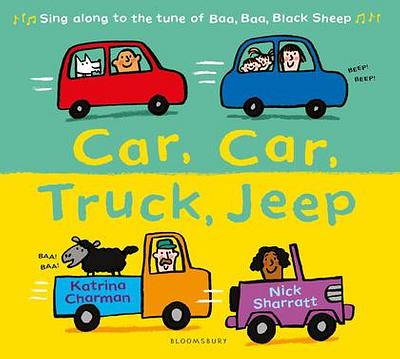 Katrina Charman
Nick Sharratt
Car, Car, Truck, Jeep
This bold and colourful book about different modes of transport is great to sing along to the tune of Baa, Baa, Black Sheep. The language is simple but it has a wonderful rhythm which makes it ideal for sharing to all ages; from pre-birth to toddlers.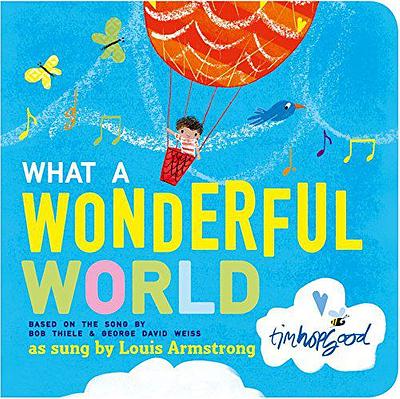 Bob Thiele
George David Weiss
Tim Hopgood
What a Wonderful World
This book is inspired by the classic song made famous by Louis Armstrong and encourages readers to appreciate the beauty and wonder of the world around us. The illustrations are a combination of paint, collage and digital techniques which create a unique and dynamic visual style of the natural world.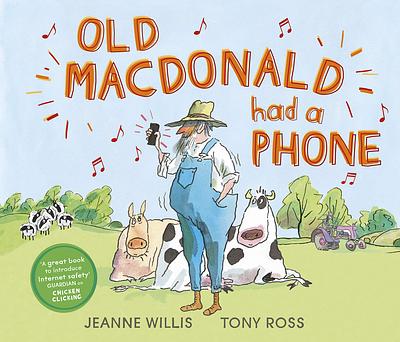 Jeanne Willis
Tony Ross
Old Macdonald Had A Phone
This playful, funny and clever book is a modern twist on the classic nursery song. Old Macdonald buys a brand-new mobile phone but when the animals get one of their own, before you know it no work is getting done! With bright and colourful cartoon illustrations, this book is a light-hearted reminder about finding a healthy balance between screen time and real activities.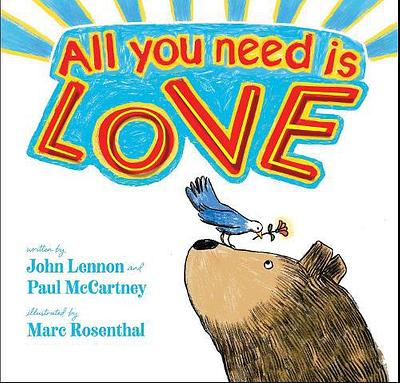 John Lennon
Marc Rosenthal
Paul McCartney
All You Need Is Love
This book is a playful and heart warming celebration of love, friendship and togetherness inspired by the world-renowned classic song. Each page features a different group of animals from penguins and elephants to monkeys and birds all coming together to share in the joy of life and love. The beautiful and powerful melody will bring a smile to all children. Love, love, love.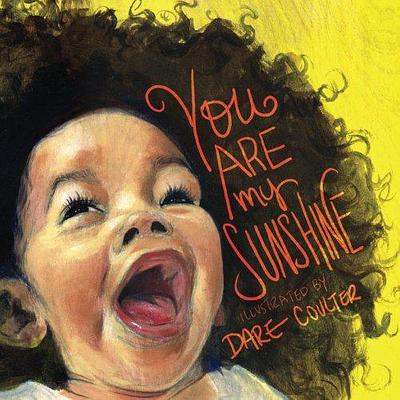 Dare Coulter
You Are My Sunshine
This is a tender and uplifting book of the classic song that celebrates the love between parent and child. With beautiful illustrations, the song's message of love and acceptance is universal making this book a joy to sing.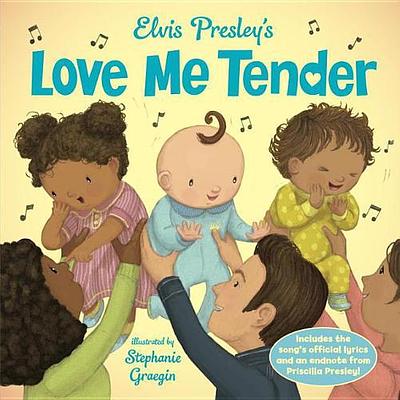 Elvis Presley
Stephanie Graegin
Elvis Presley's Love Me Tender
This charming picture book features the lyrics to the classic Elvis song as the story follows a mother and her young child as they spend time together sharing hugs and cuddles and enjoying the simple pleasures of life. The illustrations are adorable with a soft pastel colour palette that perfectly captures the unconditional love that exists between parent and child. The ideal book for wee ones to drift off to sleep.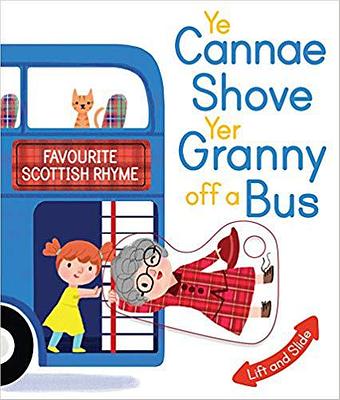 Kathryn Selbert
Ye Cannae Shove Yer Granny Off A Bus
With moving parts for little ones this Scots song comes alive in this very funny book where they really can shove Granny off the bus. It is full of colourful illustrations to capture imaginations with moving parts and flaps for revealing fun details.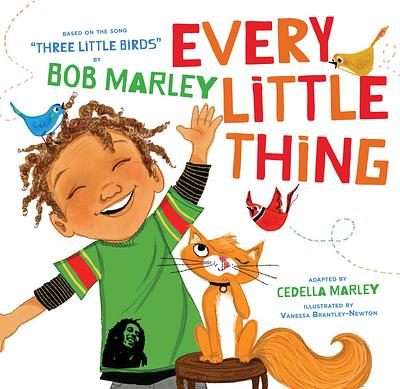 Cedella Marley
Vanessa Brantley-Newton
Every Little Thing
With a powerful message of love, peace and harmony this beautiful book brings Bob Marley's cherished song to life for families everywhere. With a lyrical rhythm and beautiful, colourful pictures, this is the story of a boy who won't let anything get him down, as long as he has the help of three special little birds. Guaranteed to bring a smile to faces of all ages.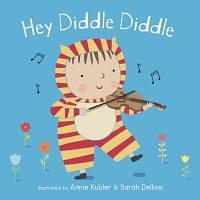 Annie Kubler
Sarah Dellow
Hey Diddle Diddle
Follow everyone's favourite song with this bright and chunky board book. Beautifully illustrated, this is a brilliant sing-a-long book to share with your wee one. Published by Child's Play there are more song books in the collection; If You're Happy and You Know it and The Wheels on the Bus.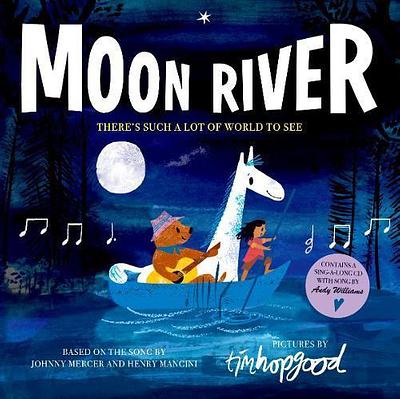 Tim Hopgood
Moon River
The lyrics of the original song by Johnny Mercer are brought to life with gorgeous illustrations and a visual narrative in this magical night-time adventure. A young girl explores the wonder of the river and the natural world from a wee white boat, with a bear and a horse to keep her company. Sing along and share what you see in the pictures as you cosy up at bedtime.