Looking for more in 50 Word Fiction?
October 2020 winners
Our prompt for October 2020 was to write a story featuring a library.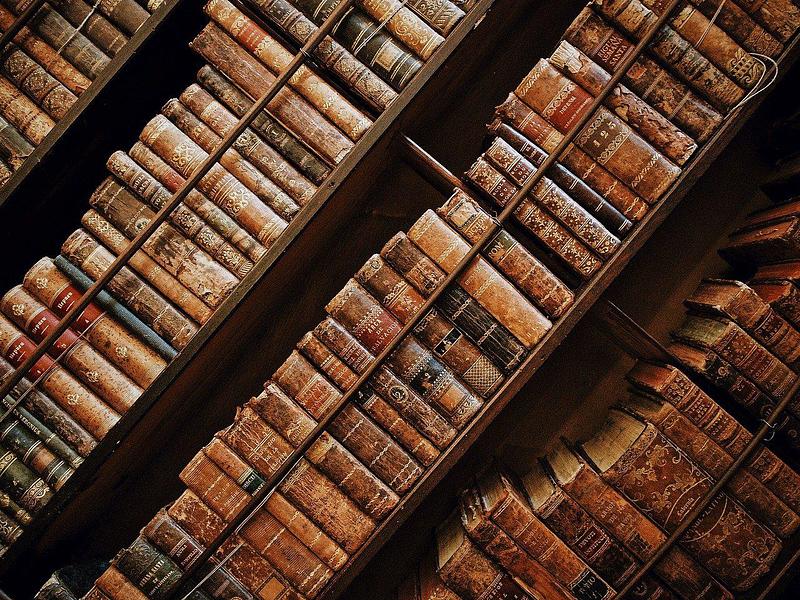 Congratulations to the winners of our October 2020 competition. Feeling inspired? Have a go at this month's prompt.
Adult winner
Terri McIlroy
At first, a cacophony:
Miss Havisham's purse jangling from within her greying wedding frock –
Dr Lecter's plates clattering as he serves his guests –
Jo March's quill scratching furiously across the page –
Lady Macbeth's palms grating –
Hermione's wand swishing, flicking –
Dorothy's heels clicking –
Mowgli's howling –
"Shhhh!" hisses the librarian.
Literal silence.
Gaelic winner
Verity Storrow, age 13
Thug mi leabhar sìos bho sgeilp den leabharlann aost'. Nuair a dh'fhosgail mi an leabhar thàinig sgòth de dhuslach a-mach, is anns an duslach chunnaic mi rudan. Bha caisteal drùidhteach, bana-phrionnsa bhòidheach a' ruith tro chraobhan òir is eich a' luath-mharcachadh ann an achadh le feur dearg ann. Bha e draoidheil.
Translation by Gaelic Books Council
I took a book from a shelf in the old library. When I opened the book a cloud of dust came out, and in the dust I saw things. An imposing castle, a beautiful princess running through golden trees and horses galloping in a field of red grass. It was magical.
Young writers (12-18) winner
Emily Betts, age 16
I stare at the notice. "Closed down?!"
"Budget cuts. No money for libraries." The speaker leans on her sword disconsolately. Behind, a wizard, hat drooping. A rain-soaked pirate, a spaceman, a snaggle-toothed dragon. Others; indistinct, unshapen, as yet untold.
"They threw us out," the stories say. "We've nowhere to go."
Young writers (5-11) winner
Luka Creanor, age 11
In Brooklyn, there stood a building that had a library inside which housed a secret; each night a monster would form with the souls and books of defaulters. These souls were taken from defaulters who had not returned books to the library. The moral, always return your books in time.