Looking for more in Book Lists?
New picture books for 2021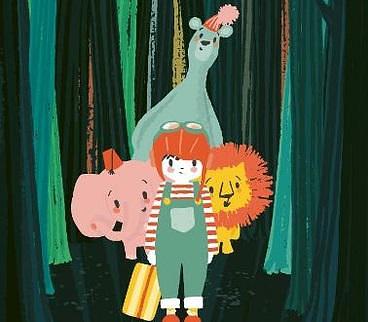 Whatever the year ahead brings, these wonderful new books will be on hand to offer laughter, learning and a little burst of joy when we need it the most.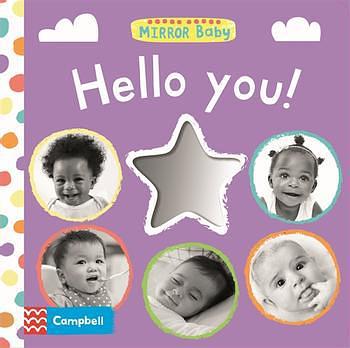 Mirror Baby: Hello You!
One of the first things babies learn to recognise is faces. In this new board book little ones will meet a group of babies, just like them! The fold-out mirror is perfect for extra stimulation - can they look in the mirror and try smiling, waving or saying night-night? A bold and engaging first mirror book, perfect for early social development.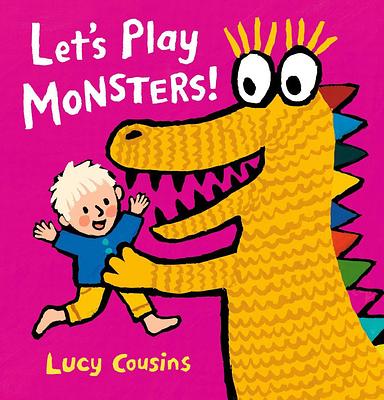 Lucy Cousins
Let's Play Monsters
Come on everybody, Gabriel wants to PLAY! You be a monster, and he'll run away... Gabriel is being chased by terrible monsters with sharp pointy teeth, spikes on their back, and smelly feet! But it's all right, they can't catch him ... or can they? Let's play monsters!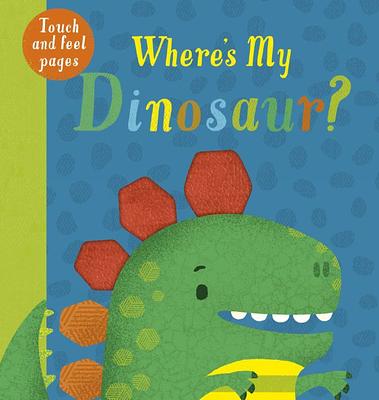 Kate McLelland
Where's My Dinosaur?
A tantalising trail of footprints will lead children past touch-and-feel animals in the search for the shiny dinosaur. With bright, appealing illustrations and a surprise flap ending, this series is perfect for very young children.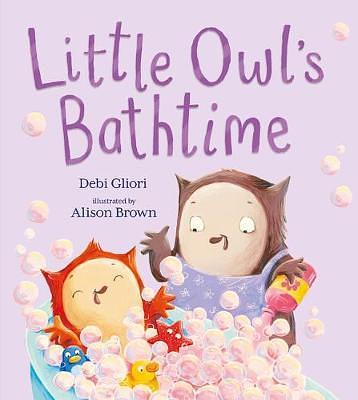 Alison Brown
Debi Gliori
Little Owl's Bathtime
Little Owl doesn't want to have a bath. He wants to finish building his moon rocket. He wants to stomp around in his dinosaur suit. Besides, bathtimes are boring – aren't they? But what if this bathtime involves a giant invisible penguin, a bunch of slurping towelly-gators and a trip to Bubble Mountain? It looks like Little Owl is about to have the best bathtime EVER!​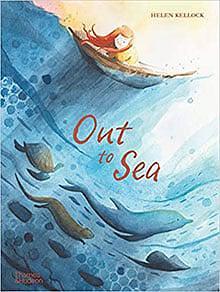 Helen Kellock
Out to Sea
When it seems like sadness has overwhelmed a girl named Lara entirely, she discovers a pearl at the bottom of the ocean that triggers memories of the many happy times she shared with her grandmother. With the pearl safely at her side, Lara realises that she is not alone and finds the strength to pick up her oars and row herself back home.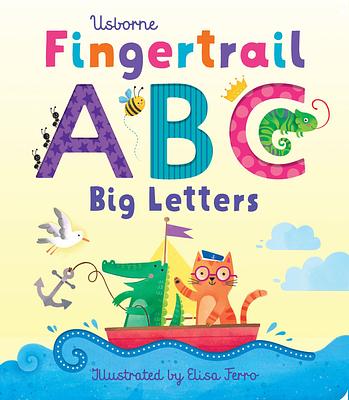 Elisa Ferro
Felicity Brooks
Fingertrail ABC Big Letters
Meet an alligator with an accordion, a bear in a bubble bath, some fabulous flamingos with fans, and much more in this charming introduction to the alphabet. Gorgeous illustrations, irresistible finger trails and alphabetical text combine to make this a perfect book to help very young children learn capital letter shapes and the sounds associated with them.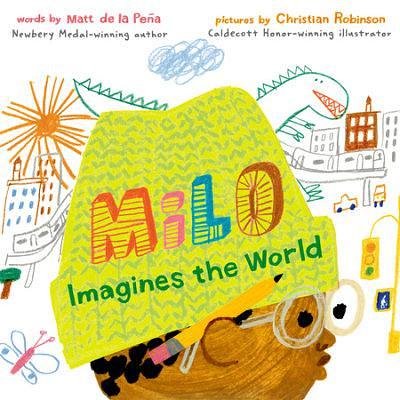 Christian Robinson
Matt de la Pena
Milo Imagines the World
To pass the time on the subway, Milo studies the faces around him and makes pictures of their lives. There's the boy in the suit with the bright white sneakers; Milo imagines him arriving home to a castle with a drawbridge and a butler. But when the boy gets off at the same stop as Milo - walking the same path, going to the exact same place - Milo realises that you can't really know anyone just by looking at them.​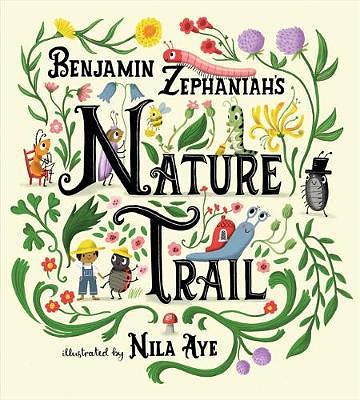 Benjamin Zephaniah
Nila Aye
Nature Trail
All around us, from parks to gardens and flowerpots to pavements, there's a world of wonder just waiting to be discovered. Why not look a little closer and see what you find? This joyful celebration of nature reminds us all to take a closer look at the world around us, and enjoy the wonder of nature wherever we find it. Packed with animals and minibeasts galore, this imaginative rhyming text is perfect for reading aloud.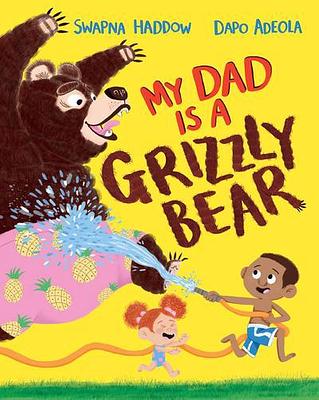 Dapo Adeola
Swapna Haddow
My Dad is a Grizzly Bear
Shhh. Beware. My dad is a grizzly bear. In this family, it's just possible that Dad is a grizzly bear . . . He has fuzzy fur, enormous paws and loves the outdoors. He sleeps a lot even in the cinema and when he's awake, he's always hungry, usually eating up all the honey. What else could Dad be? But sometimes, when it's scary at night, a lovely big bear hug is just what is needed.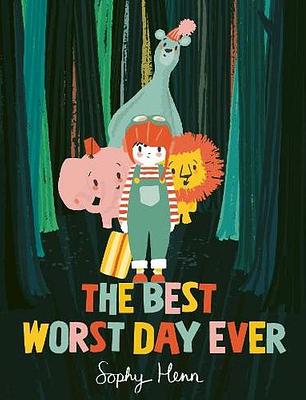 Sophy Henn
The Best Worst Day Ever
Arthur is having the WORST DAY EVER. So he runs away - nearly to the end of the garden. But when it's time to go home, Arthur's journey back is full of surprises and he learns how to turn a stomp into a skip, a huff into a hoot and a roar into a song! Maybe Arthur's day isn't so bad after all...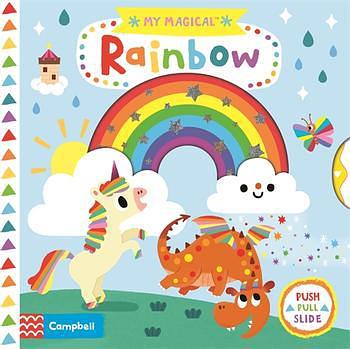 Yujin Shin
My Magical Rainbow
A friendly rainbow character brings her magical friends together, including unicorn, dragon and mermaid. With push, pull and turn mechanisms and a sparkly foil cover wheel, little ones will have lots of fun joining the magical creatures' colourful day. Beautiful illustrations are paired with gentle rhyming text to create a perfect magical world, with bright, sparkling detail and things to spot in four magical scenes.​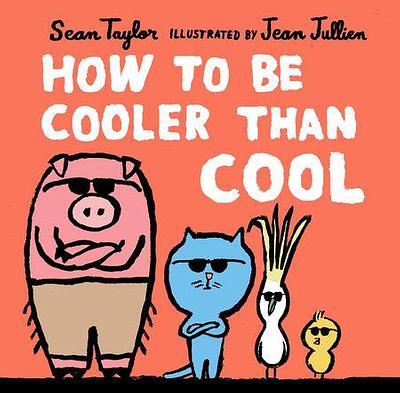 Jean Jullien
Sean Taylor
How to be Cooler than Cool
Cat has found a pair of sunglasses. She thinks they are going to make her look COOL. "I'm not just any old cat at the playground," she says. "I'm a real cool cat, gliding backwards down the slide, looking cooler than cool ... WITH EXTRA COOL ON TOP!" She pops on the glasses ... confidently struts forwards and - Meooaaaooow! - falls down the slide. Oh, how UNCOOL. Can Pig or Cockatoo do any better?