Looking for all Articles by Sheila M. Averbuch?
Tips for launching a debut book in a digital world
Author and New Writer Awardee Sheila M. Averbuch launched her debut novel in November 2020, here she shares her tips for switching to a digital platform.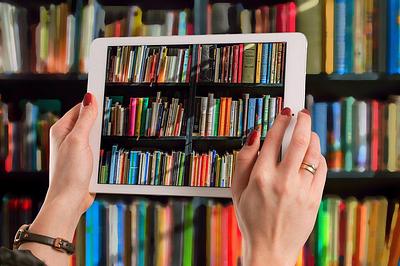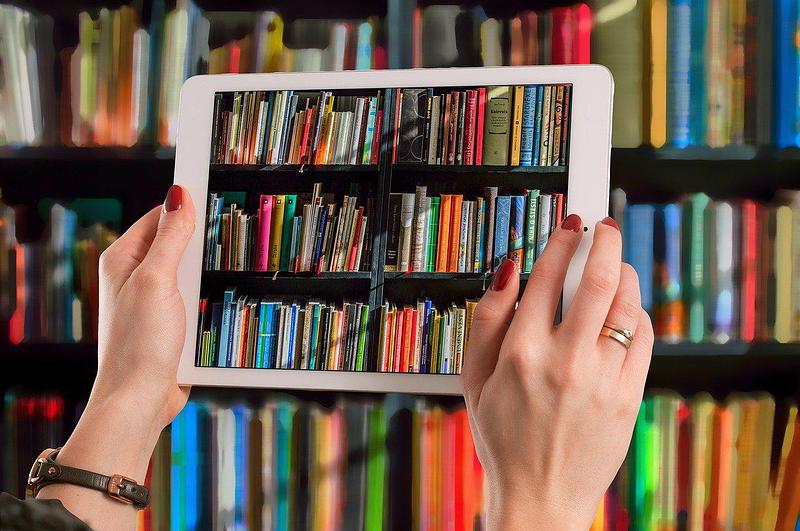 There's always good news and bad news when you're a writer. Good news: my 17-year quest to become a published children's author came true with my debut novel FRIEND ME from Scholastic Press, in November 2020. The bad news: it was November 2020. Lockdown. Schools out. Shops closed.
But – I gave myself a brisk talking-to and resolved that I would do my digital best to harness technologies that I already understood (and some that I didn't) to make my debut year as good as it could be. Here's what worked for me:
An online launch – with over 100 attendees
We used Zoom to broadcast the book launch for FRIEND ME(this link will open in a new window) as a live event on Facebook, with the wonderful Louise Kelly as host and interviewer. We were thrilled to see about 110 people attending. I chatted about my lengthy journey to publication, and since many of those attending were fellow writers, I shared frank truths about rookie errors early in my journey (including a preposterous query letter to agents which promised that my story offered great "merchandising opportunities.")
I also pre-recorded an interview with Katy Davis, the wonderful Irish actor who narrates the FRIEND ME audiobook. Katy talked about her real-life experiences that paralleled those of my main character Roisin as an Irish immigrant in America; several guests commented after the launch that Katy's insights were their favourite part.
Success factors:
personalised, genuine invites by email and direct message to people who I knew well, who I hoped would attend
rehearsals – we did lots of practice with the tech we planned to use
a locked-down platform: we were on Facebook Live, where attendees could add text comments but not speak or share audio (Zoom launches where the public are free to speak can allow abuse to occur, and aren't recommended).
eye contact – do look right into your webcam so attendees feel a connection
The good side of Goodreads
Don't be put off using Goodreads because you've been told that it's a troll magnet. I buddied up with a friend who agreed to check my reviews for me (in case there were any one-star heartbreakers). If you write kidlit, check the profiles of people commenting on your book; I pay most attention to reviews from my key gatekeepers, teachers and librarians.
These professionals use Goodreads heavily. I also devoted my own budget to two Goodreads giveaways for FRIEND ME (I listed the book both in the 'children's' category and in 'science fiction'). Together these giveaways brought my book to the attention more than 4,000 readers, all of whom added FRIEND ME to their Goodreads to read' shelf(this link will open in a new window). Goodreads mails everyone who has FRIEND ME on their shelf whenever there is a new giveaway for the book.
Curated Twitter lists and Instagram feeds
Librarians and teachers use Twitter and Instagram heavily – and I can't stress enough that they're the most valuable constituency for me, as a middle-grade author. Instagram especially has a precise algorithm that shows book-related content to users who consistently interact with literature posts.
On Twitter, I focus my time by looking almost exclusively at curated lists I've put together of librarians and educators, these help me understand at what they're reading now, and the stresses they're under (Covid, banned books, controversy over mask mandates and the teaching of actual American history…the list goes on).
Make Google and other search engines your friend
There are two other fairly well-known books with the title FRIEND ME out there, but my book is (currently) ranking consistently highest on a search for "friend me book." This is chiefly because I've made short videos and uploaded them to YouTube: it's the most effective thing I've done to improve search engine visibility. Prepare a reading of 3 to 5 minutes that grabs listeners' attention – I ended up using the reading from the New Writers Award showcase that I attended in January 2020 as an awardee.
Other content I've put on my YouTube channel(this link will open in a new window) includes that interview with audiobook narrator Katy Davis, plus fun stuff like a video of my dog having a close encounter with the robotic cat from FRIEND ME. Make sure to search for your book title at least every two weeks in different search engines (I use Google and Bing) to find new content related to your book. Doing so has helped me connect with individual teachers and librarians, one of whom has signed me to do a virtual visit with her library in Illinois.
Start an email newsletter
I subscribe to lots of kidlit newsletters that are published by authors, and my favourites are those that include news about the author and their continuing writing journey as well as book reviews and writerly events of interest. That's the content I feature in my own Kidlit News newsletter; I have about 100 subscribers and deliver it quarterly without fail.
The MailChimp platform is free to use, and it lets me include past issues on my website. An email relationship is critical: if the social media platforms change their algorithm, as Facebook did with Pages a few years ago, you could be cut off from direct contact with your followers. Even if you start with just two people who want to hear from you, a tiny email mailing list is better than none at all. You can subscribe to my Kidlit News and see past issues on my site(this link will open in a new window).