Looking for all Articles by Sheila M. Averbuch?
Find your writing community and hold on tight
Finding a writing community helped New Writer Awardee Sheila M. Averbuch polish her novel and secure a publishing deal.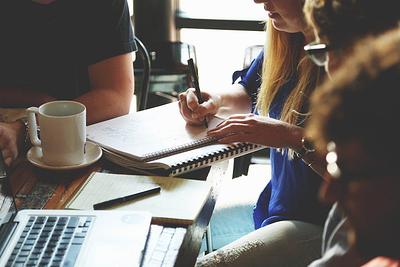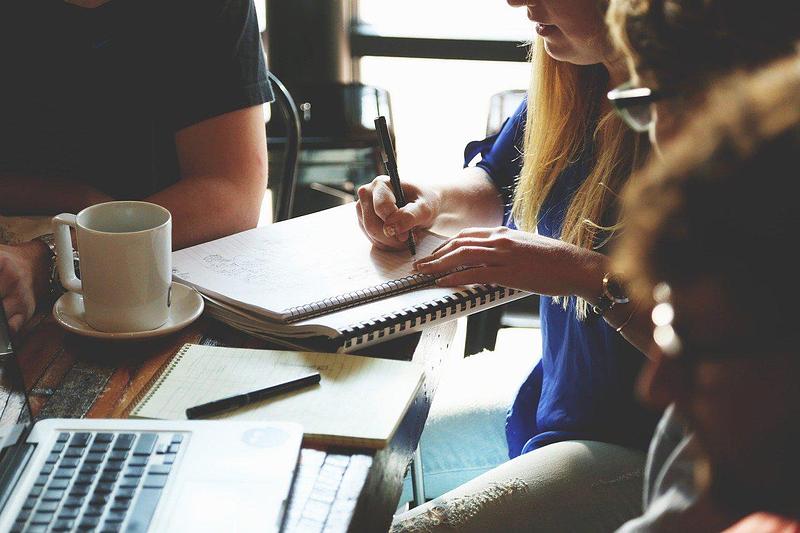 On my seventeen year journey to publication – during which I gave up twice – my most important lesson has been that I need other writers: a community of writers who are there through the bright and dark times, and who give me honest feedback on my manuscripts. My long road would have been a great deal shorter if I had discovered my people in 2002 instead of 2012, when author illustrator Debi Gliori pointed me towards the Society of Children's Book Writers and Illustrators(this link will open in a new window). I remember thinking, "Really? There's a whole group of people like me, who want to write children's books?"
In autumn 2012 I attended my first SCBWI national conference in Winchester and instantly felt the joy of being surrounded by people who shared my dream, or who were already published. Literary agents and editors know that SCBWI nurtures the next generation of kidlit creators so they attended too, offering encouragement and advice.
I despair, now, when I think of the initial conversation I had with a neighbour about my first manuscript back in 2002. We got onto the topic of copyright, and she advised me to post trhe manuscript to myself by registered mail so that I could prove it was my idea, "in case another writer ended up stealing it."
What a nail in the coffin that was for my writing: the misapprehension that I needed to protect my writing from all eyes until it was perfect and ready for a literary agent to snap up. I wrote and submitted my first manuscript without the benefit of beta readers or revisions, but with the world's worst query letter.
I was so sure of my story, like a virtuoso violinist ready to sell tickets for her debut concert; I didn't realise I was just tuning my instrument. The manuscript was not music to agents' ears -- a beta reader could have (gently) told me so. The swift rejections that followed skewered my confidence and put me off trying for another decade.
A new hope
Thank goodness I was put onto the right path at last. I came back to Scotland so invigorated by the Winchester conference in 2012 that, along with newly-discovered friend Louise Kelly, we set up the first outpost of SCBWI British Isles in Scotland. It now has more than 100 members, steered by volunteers who are passionate not just about their own craft and dreams, but about those of their fellow travellers.
I've also benefited from other wonderful writing communities in BookBound and the Scottish Book Trust New Writers Awards: writers in Scotland, do apply even if you've tried for the award before. I applied five times before receiving that miraculous phone call in December 2018, telling me I'd be part of the 2019 cohort.
Revise, accept criticism, revise again
I know it's scary to show people your precious words. But listen to Val McDermid's wisdom(this link will open in a new window) about rejection, revision, and finding writers who'll be honest with you - they will let you know what's working and what needs revision, and help put you on the road to making your text better.
Fellow writers will also be your biggest cheerleaders and hand-holders, as you will be for them. It was late one night in May 2018 when an email from my agent told me we had a deal: an editor at Scholastic Press had loved my manuscript so much, she couldn't stop reading once she'd started.
By 8am the next morning, my friend Louise was at my house, having stripped her garden of every flower, to give me a congratulatory bouquet and hug me tight.
Find your fellow writers, and hold them tight.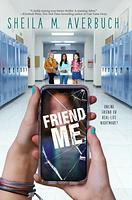 Sheila M. Averbuch(this link will open in a new window) is author of the thriller Friend Me for readers 9-12 (Scholastic Press). For more information and stockists, including signed copies from The Portobello Bookshop, visit Sheila's website(this link will open in a new window).