Inspiration
To celebrate World Book Day 2022, my Primary 7 learners were keen to do something creative related to books and reading. I came up with the idea that they could create picture books to be shared with the younger children in our school and did some research on the Scottish Book Trust website for inspiration.
Planning and creating
My learners are used to planning big pieces of writing so we used a structure which was familiar to them. We discussed some well-known examples of children's books and they identified that the story usually follows a set structure: meeting the characters, something going wrong, some problem solving and a happily ever after.
The class laid out their story ideas on blank cartoon strips following this structure. They thought up some really interesting characters (Gurtrude the Giraffe was a personal favourite!). They had fun trying to decide what would go wrong in their character's story and how they could fix things to finish on that all important happy ending.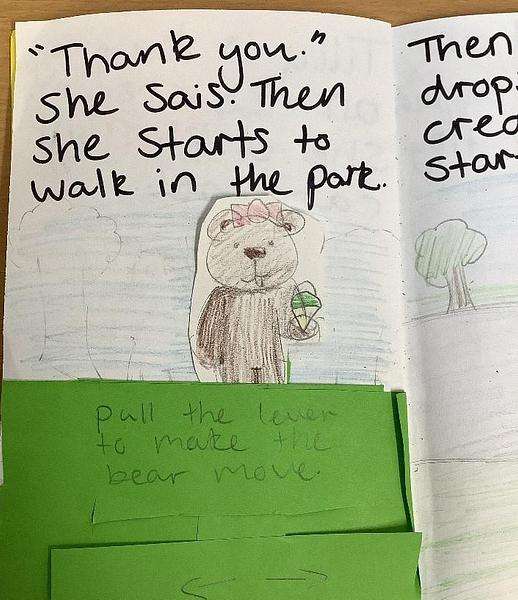 Building the books
Then came the really fun part – creating their interactive storybooks! I provided the learners with a range of art materials and resources, and plenty of time to create. It was amazing to watch the ingenuity and creativity as they figured out how to create moving parts and make their storybooks as entertaining as possible. If ever someone was unsure about how to make something work, other learners would step in to give advice and show off their own examples.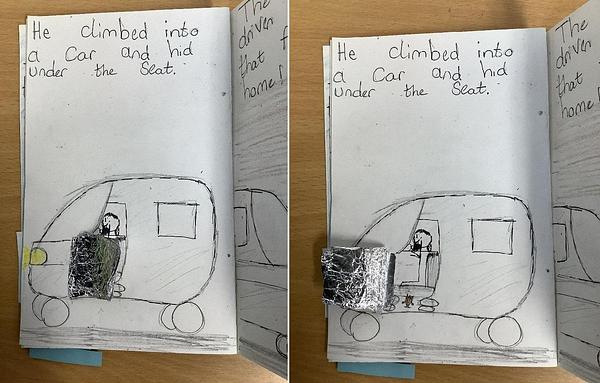 What next?
The Primary 7 learners are keen to share their storybooks with some of the younger children in the school. We hope to set up some read-with-me time with Primary 2 so that the Primary 7's fantastic work can be explored and interacted with as intended.
Overall, this was a great learning experience for our Primary 7 learners and one that has inspired an even greater excitement around books and reading for them.
Feeling inspired by this pop-up book project? Check out our guide on how to make a mini book.