Looking for more in Writing and Authors or Live Literature?
Live Literature information for partners
Essential information for partners whose Live Literature applications have been approved and who will be running a Live Literature event in the near future.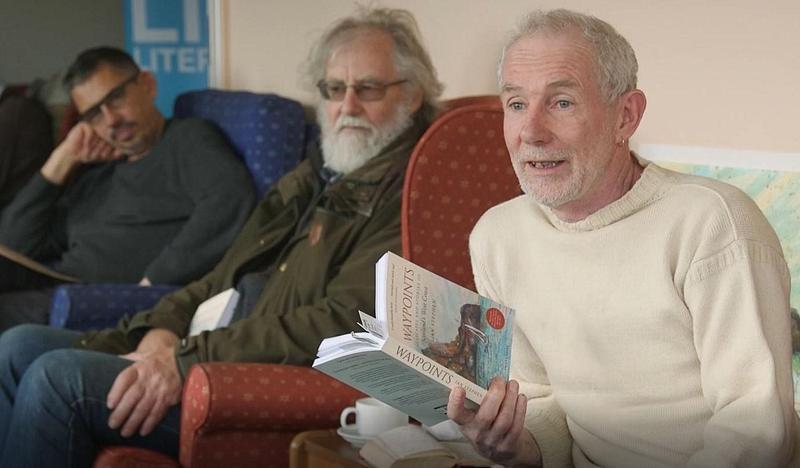 This page includes all the essential information partners need to run a Live Literature event. Please read it carefully, and email live.literature@scottishbooktrust.com(this will open in a new window) if you still have questions.
Essential documents
Conditions of funding:(this will open in a new window) Please read the full conditions of funding as soon as you can after receiving your award email. Please get in touch if you have any problems meeting these conditions.
Claim form: For you to print off before the author arrives. Please fill in the first part and give the form to the author on the day. They will fill in the second part and post it to us along with their receipts.
Permission to film forms(this will open in a new window): If your organisation doesn't have its own permission forms, you can use the forms provided if you plan to film, photograph or record the visit.
Live Literature and child protection
The Live Literature programme(this will open in a new window) reaches 50,000 people in communities across Scotland. We estimate that over half of the events that take place involve children and vulnerable adults. A primary concern when holding any event is that it is safe as well as enjoyable, for both the author and the audience.
These terms and conditions mirror the code of conduct(this will open in a new window) sent to members of the Live Literature author directory(this will open in a new window).
Please note:
Scottish Book Trust does not ask authors if they have a disclosure with Disclosure Scotland or if they are a member of the PVG scheme at any stage of the Live Literature programme.
Many authors and creators

do not

hold a disclosure/PVG membership.
For the safety of everyone involved,

authors and creators should never be left alone with audiences.

It is your responsibility as the event organiser to make sure that the event is appropriately supervised and supported.
If you have concerns, or if you would like to contact us about misconduct by a visiting author

,

please email rosemary.ward@scottishbooktrust.com

(this will open in a new window)

and caitrin.armstrong@scottishbooktrust.com

(this will open in a new window)

.

If you think a child is in immediate danger, don't delay – call the police on 999 or call NSPCC on

0808 800 5000, straight away.
Evaluation survey links
Please fill in the relevant evaluation survey within two weeks of holding your final event. Your feedback helps us to develop the programme and secure its future; thank you for taking the time to fill in this survey.
Survey for events between April 2022 and March 2023(this will open in a new window)
Survey for events between April 2023 and March 2024(this will open in a new window)