Looking for more in Support Us?
Join The Book Club
Support Scottish Book Trust by joining The Book Club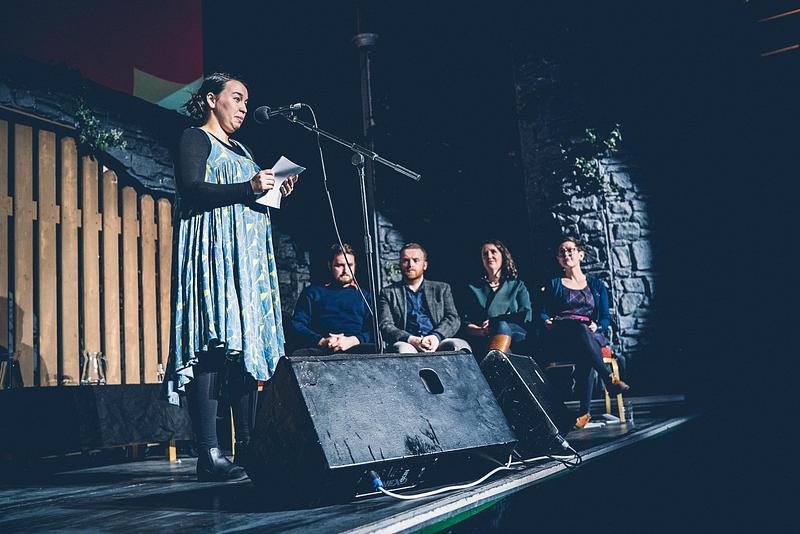 "As a member of The Book Club you are not only supporting people to reach their potential through reading and writing, but also connecting with other like-minded people who share a love of books, reading and writing."
Val McDermid, Scottish Book Trust Patron
Become a member of The Book Club and:
Inspire thousands of Scottish children and adults to engage with the power of stories
Support Scotland's talented authors and poets to ensure a continued stream of new writing
Give everyone an equal opportunity to thrive through reading and writing
In return, you'll receive exclusive Book Club benefits.
Our Membership Options
Bard: £1,500+
(Benefit incl VAT: £120 + voluntary donation: £1,380*) Your support could fund eight author visits to a school to inspire a love of reading.
Bard benefits are:
Membership to 'Marc's Book Club' – our CEO will send you personal reading recommendations throughout the year. You'll receive a new book in the post each quarter and an invitation to join Marc in a discussion about it
Accreditation on our website, in our Annual Review and in our annual book of short stories
An invitation to our New Writers Awards
Scriever: £5,000+
(Benefit incl VAT: £240 + voluntary donation: £4,760*)
Your support could fund a reading programme that helps people living with dementia and their carers.
Scriever benefits include everything in Bard, plus:
Invitations for you and a guest to exclusive events throughout the year, including a VIP Reception at our New Writers event featuring Scotland's new writing talent
Two tickets to a Book Week Scotland event with an opportunity to meet the author
A signed copy of all debut books published during the year by our writer awardees. Our alumni includes Man Booker shortlisted Graeme Macrae Burnet for

His Bloody Project

, and

Eleanor Oliphant is Completely Fine

by bestselling author Gail Honeyman
Makar: £12,000+
(Benefit incl VAT: £870 + voluntary donation: £11,130*) Your support could fund two places on our New Writers Awards for unpublished aspiring writers.
Makar benefits include everything in Bard and Scriever, plus:
An invitation to our annual private dinner with our Patron, Val McDermid and CEO, Marc Lambert
An exclusive signed print by an illustrator tailored to your preferences
A personal poem commissioned for an occasion of your choice
*Memberships can be purchased for the minimum payment which is the cost of the benefits you will receive. This amount is not eligible for gift aid. Donation amounts given over the minimum payment are given as a voluntary donation and are eligible for gift aid. The voluntary donation will support the future of Scottish Book Trust.
A huge thank you to the following people who are supporting Scottish Book Trust as members of The Book Club
Marian and Mark Deere
Martin Adam and William Zachs
Robert Hill
Scott Lothian
and all those who wish to remain anonymous
To join The Book Club or to find out more, please contact Laura Antone on 0131 524 0160 or laura.antone@scottishbooktrust.com(this will open in a new window).