Looking for more in Support Us?
Fundraise for us: Ideas and events
There are lots of ways that you can support people in Scotland to reach their potential through reading and writing. You can fundraise for us at work, at school or in your community.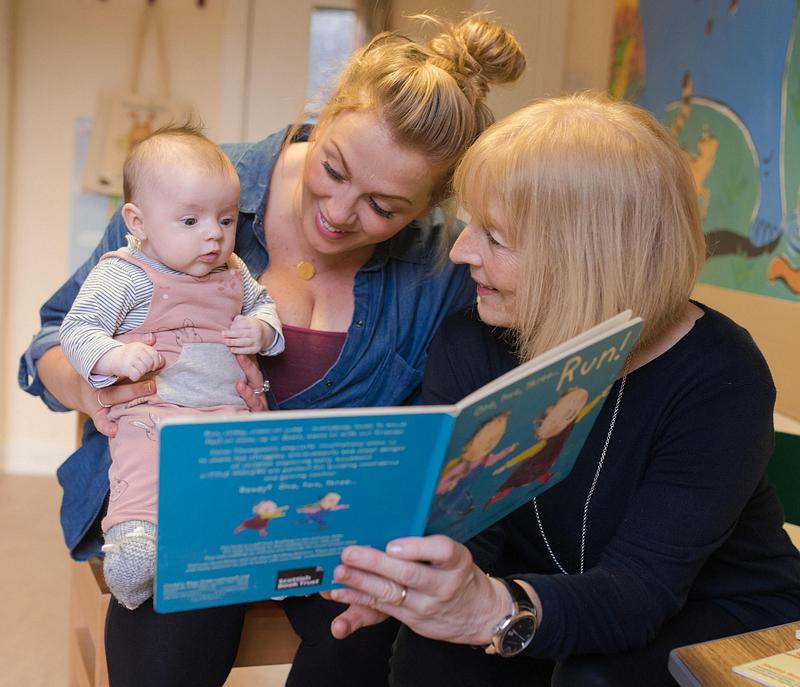 Here are some fun ideas to get you started:
Help share reading and writing with everyone with charity fundraising events
Have a charity book sale or a book swap
Sell or trade books to share reading with others and raise funds for the people most in need.
Organise a quiz night
Get your friends or colleagues together and have a quiz night! You could request an entry donation per team or host a raffle on the night to raise funds.
Hold a fundraising bake sale
Ask your friends and colleagues to bake for books. You could even introduce an element of competition and have a bake off with a judge.
Host a dinner party fundraiser
Cook for your friends in return for donations, sharing stories and supporting a good cause.
Planning a fundraising event for charity? You can download blank posters below to showcase your cause.
Other fun and easy charity fundraising ideas
Take part in a fundraising challenge
Join a walk, run or cycle challenge and ask friends to sponsor you and donate to your fundraiser. Don't forget to set up your own JustGiving(this link will open in a new window) page or Facebook fundraiser, so people can easily support you.
Organise a bag pack for charity in your local supermarket
Contact the manager or community champion at your local supermarket to secure a date and help you fundraise in your local community.
Nominate us as your charity of the year at your workplace, local club or society
If you need help with information for the nomination, please contact us any time at info@scottishbooktrust.com(this link will open in a new window).
Each time you make an online purchase, we will receive a donation, and it's completely free to use.
Give as you earn through charity payroll giving
Through platforms like the Charities Aid Foundation(this link will open in a new window) (CAF), you can give more for less through payroll giving. With payroll giving, the donations you make to charity are taken from your pay before income tax is deducted. The charities you care about get a regular income, your donation goes further and it costs you less.
Fundraise at work
Talk to your team about sponsoring one of our charitable programmes or making a donation to our annual charity Christmas Appeal to donate books through food banks and other community groups.