Looking for more in Support Us?
Fundraise for us
There are lots of ways that you can support people in Scotland to reach their potential through reading and writing. Fundraise at work, at school or in your community.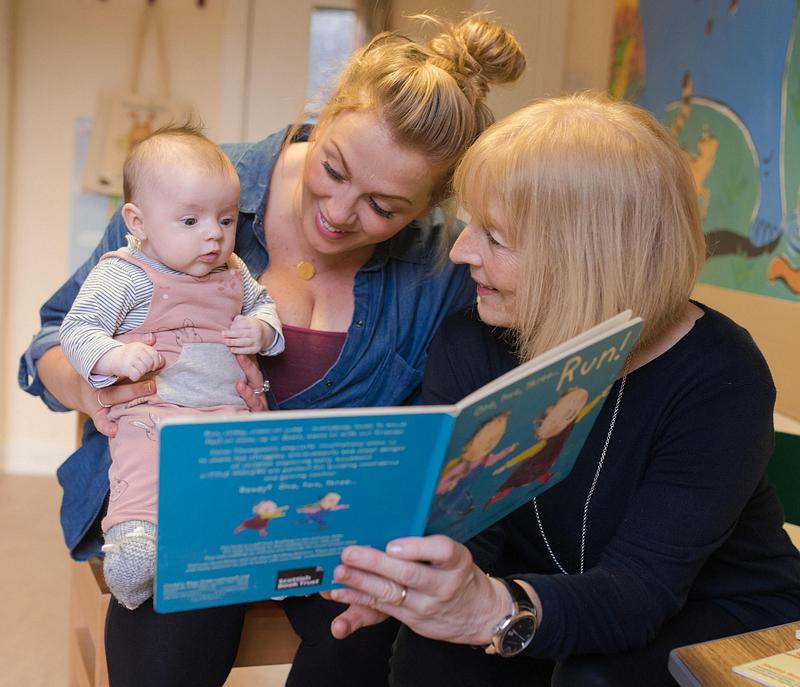 Here are some ideas to get you started:
Have a book sale or a book swap

– help spread a love of reading and raise money at the same time.

Organise a quiz night

– get your friends/work colleagues together and have a quiz night. Charge an entry fee per team. You can also consider having a raffle on the night.

Hold a bake sale

– ask your friends and colleagues to bake for books! You could even introduce an element of competition and have a bake off with a judge.

Have a dress up or down day

– dress up as your favourite book character or have a dress casual day in return for a donation.

Take part in a challenge event

– join a walk, run or cycle challenge and ask friends to sponsor you. Don't forget to set up your own JustGiving page

(this will open in a new window)

so people can easily support you.

Host a dinner party

– cook for your friends in return for a donation.

Organise a bag pack in your local supermarket

– the manager or community champion at your local supermarket will be able to help you secure a date.

Nominate us as your charity of the year at your local club/society

– if you need help with information for the nomination, please contact us

Shop on

easyfundraising

(this will open in a new window)

.

Each time you make an online purchase, we will receive a donation and it is completely free to use.

Fundraise at work

- choose us as your Charity of the Year or sponsor one of our programmes.
For advice and support on how to make your fundraising a success, contact us on 0131 524 0160 or by email at info@scottishbooktrust.com(this will open in a new window).
Planning an event? You can download blank posters below to use in your promotion!