Looking for more in Writing and Authors or Live Literature?
Using the Live Literature Author Directory
The Author Directory is a database of creative practitioners who are available for projects, author visits and events.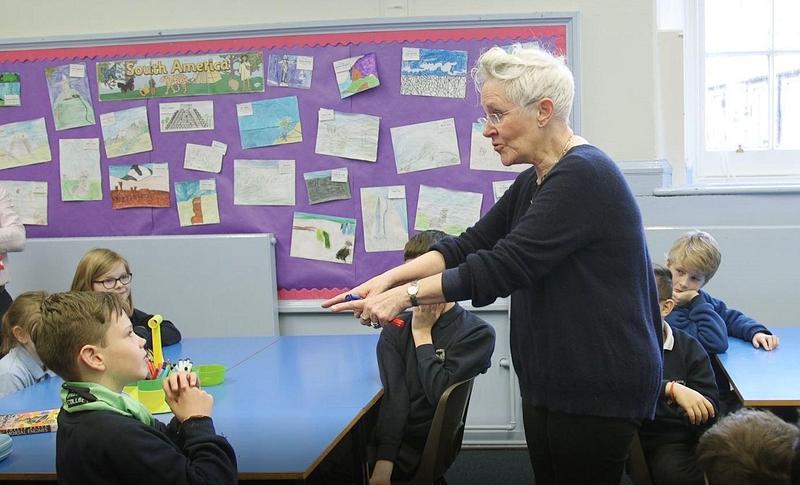 Creative practitioners on the Live Literature Author Directory:
live and work in Scotland
make creative work professionally, at a level that meets set criteria
want to carry out events in communities in Scotland that are supported by the Live Literature programme
have agreed to a Code of Conduct
are

not

required to hold a PVG check/disclosure to be listed.
Authors can work professionally as a writer, illustrator, comics creator, storyteller and more. Events funded by Live Literature can only be carried out by authors listed on this directory. This is not a complete list of authors living and working in Scotland; authors working professionally may choose not to be on the directory.
Searching the author directory
If you're looking for authors who have specific skills, experience or creative work around particular subjects, go to the author directory front page(this link will open in a new window). Use the filter at the top of the page to find the right author for your event. Filters can be used individually or in combination, depending on what's most important to you.
Local authority - shows all authors who can work in a particular area. To find out where authors are based, check the area listed below their name.
Age group - organises authors based on the age group they are happy to work with
Author type - filter results by the type of work authors do, such as illustration, poetry, storytelling etc. Many of the professionals in the author directory will work in more than one way.
Audience - highlights authors with the skills and experience to work with particular audiences. If there's someone you'd love to work with who doesn't list your audience, and you're happy to provide them with a small amount of extra support if it's their first time in your setting, get in touch with them and see if they'd consider it!
Subject - selects authors who have work relevant to a theme or can run an event based on a particular theme, such as history, science or the publishing industry.
If you can't find the right author for your event get in touch with live.literature@scottishbooktrust.com(this link will open in a new window). We'll do our very best to help.
Feedback
The new, updated Author Directory(this link will open in a new window) is part of an ongoing project of web development across our website. If you have suggestions for how this directory could be improved please email live.literature@scottishbooktrust.com(this link will open in a new window).
Information for authors