Looking for more in Reading and Stories or Bookbug?
Getting started with your Bookbug Bags
An introduction to Bookbug for parents and carers who have missed out on health visits and Bookbug sessions due to COVID-19.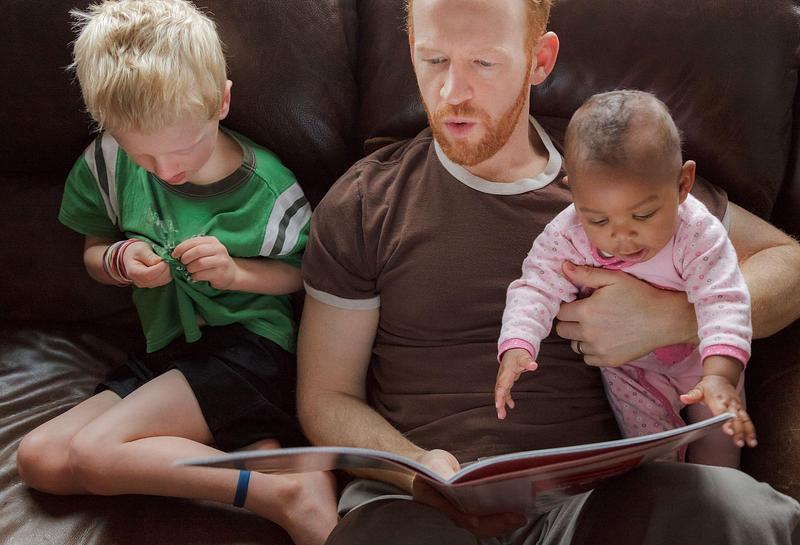 Have you had a baby during lockdown? Or maybe as lockdown restrictions have eased you've realised that little baby of yours has turned into a busy toddler! This video is a great place to start when it comes to sharing songs, rhymes and stories with your wee one.
Although public Bookbug sessions aren't taking place at the moment, many local libraries are running sessions online. You can also join us for a live online sessions on Facebook(this will open in a new window) every Friday at 10am.
Sharing stories, songs and rhymes is one of the best things you can do to support your child's early development, which is why Bookbug gifts four free bags of books and resources to every child in Scotland. Your Baby Bag and Toddler Bag are usually gifted to you by your health visitor. Because of COVID-19, we know you might not have seen your health visitor as much, or in the usual way. You might not have received your Bookbug bag yet, or maybe you'd like to know more about what to do with it.
In this film you can find out more about your Baby and Toddler Bookbug Bags and the benefits for you and your little one of sharing stories, songs and rhymes together.
Get started with Bookbug
You can also sign up for our newsletter(this will open in a new window) for more tips, book ideas and competitions.