Looking for more in Reading and Stories?
About Sensory Storytelling
Sensory Storytelling brings the magic of an author visit and the many benefits of books and sensory storytelling to pupils in Scotland's special schools.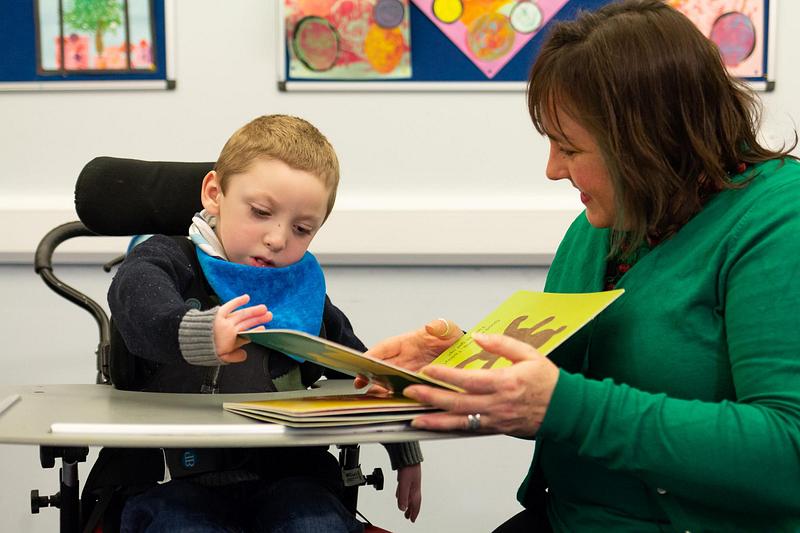 Children with complex additional needs can struggle to engage with the world around them. Multi-sensory storytelling is one way of empowering children to express their thoughts and ideas, help teachers create a calm, relaxed atmosphere and ensure a positive, enriched and creative school experience.
Inclusive Stories Festival
Our first Inclusive Stories Festival took place digitally in 2021. The festival featured a series of fully funded digital events with a range of authors, illustrators and storytellers to inspire a love of reading and stories for all. We're bringing the Inclusive Stories Festival back in January 2022, with six very exciting events.
School residencies
In 2020, two school residencies began. Storyteller Ailie Finlay works with Corseford School in Johnstone, and illustrator Kate Leiper works with Fairview School in Perth.
'It is a real bonus for our pupils to have an external visitor come in to do something that so captures our children's attention and imagination and that children of very different abilities could enjoy and in their own way participate in. The art of oral storytelling, I feel, is magical.' – Caroline Ball, Deputy Head, Portfield School
Development of tactile book
To help children on their reading journey, Scottish Book Trust is delighted to gift Getting Ready to every child aged 5-12 in a special school or special needs setting in Scotland in 2021.
Getting Ready is a fantastic resource for schools and families. Developed by Child's Play in consultation with children, families and organisations working with blind and partially sighted children, it contains high-contrast images, tactile features and Braille-style numbering. It is suitable for children with a variety of additional support needs, and is the perfect book to support exploring and establishing routines.
We've created a resource with tips and advice for sharing Getting Ready.
(this will open in a new window)Tactile book gifting guidance
We also provide free tactile books for children with additional support needs(this will open in a new window) through our Bookbug Programme.
Multi-sensory learning resources
We have created several multi-sensory learning resources through this project:
The Mohn Westlake Foundation
Sensory Storytelling is funded by The Mohn Westlake Foundation