Looking for more in Reading and Stories?
About Sensory Storytelling
Sensory Storytelling brings the magic of an author visit and the many benefits of books and sensory storytelling to pupils in Scotland's special schools.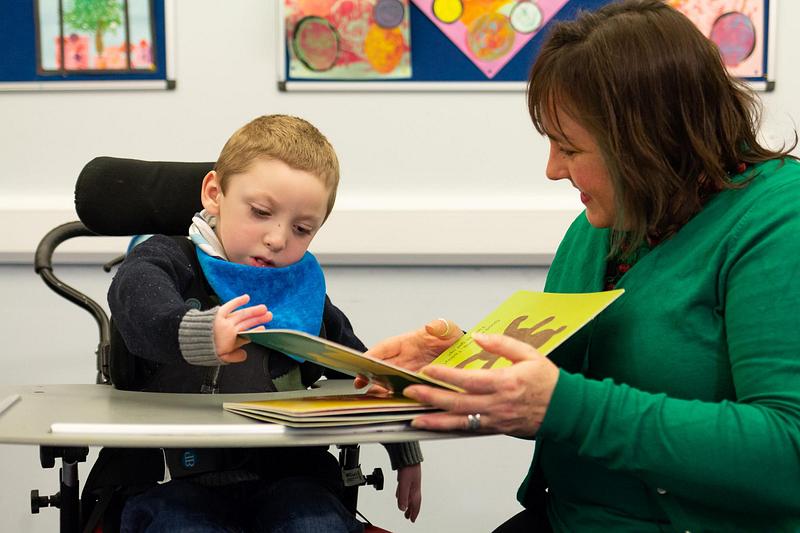 Children with complex additional needs can struggle to engage with the world around them. Multi-sensory storytelling is one way of empowering children to express their thoughts and ideas, help teachers create a calm, relaxed atmosphere and ensure a positive, enriched and creative school experience.
Inclusive Stories Festival
Our first Inclusive Stories Festivals took place digitally in April 2021 and January 2022. The festival featured a series of fully funded digital events with a range of authors, illustrators and storytellers to inspire a love of reading and stories for all.
We are very excited that the Inclusive Stories Festival is returning for an in-person roadshow in July 2022! Events featuring Malcy Duff, Rachel Plummer, Heather Molloy and Mara Menzies will be taking place in special schools and settings for children with additional support needs.
The Sensory Storytelling project provides various resources and book lists that you can use alongside the Inclusive Stories Festival.
School residencies
We offer fully-funded opportunities for ASN schools across Scotland to work with professional writers, storytellers and creators as part of our Live Literature programme.
'I think it's opened the world up for the pupils as they've all been allowed to shine in their own way. . . For me, it has been the highlight of my career so far – getting to try different things and involve different people in the school. It's gone so fast, but we will find a way to keep it going – this is not the end!'
Apply for a Sensory Stories Fund grant
Our Sensory Stories Fund provides a £500 grant for schools and groups working with children and young people with additional support needs to promote a love of stories in their setting.
Development of tactile book
To help children on their reading journey, Scottish Book Trust was delighted to gift Getting Ready to every child aged 5-12 in a special school or special needs setting in Scotland in 2021.
Getting Ready is a fantastic resource for schools and families. Developed by Child's Play in consultation with children, families and organisations working with blind and partially sighted children, it contains high-contrast images, tactile features and Braille-style numbering. It is suitable for children with a variety of additional support needs, and is the perfect book to support exploring and establishing routines.
We also provide free tactile books for children with additional support needs(this will open in a new window) through our Bookbug Programme.
Multi-sensory learning resources
We have created several multi-sensory learning resources through this project:
The Mohn Westlake Foundation
Sensory Storytelling is funded by The Mohn Westlake Foundation