Looking for more in Reading and Stories or Bookbug?
Bookbug Week 2023: Promotional materials
Planning your Bookbug Week event? We have lots of promotional materials for you to use and help get the word out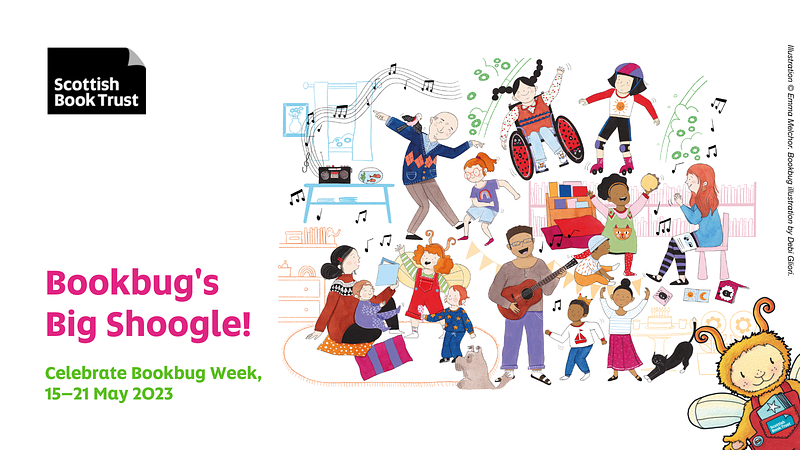 Bookbug Week is just around the corner! If you're planning on hosting your own Bookbug Week event, we have downloadable resources to help you with promotion. Included in these are digital assets for all your social media needs, an A4 Bookbug Session poster to print out and add your own Session info to and a brilliant colouring-in sheet!
When using the digital assets, please be sure to use the alt-text function on social media platforms to make these accessible for all audiences.
If there's anything else you need from us in order to promote your Bookbug Week celebrations, then please get in touch with emma.dunn@scottishbooktrust.com(this will open in a new window).