Looking for more in Writing and Authors or Live Literature?
Apply for a fully-funded Live Literature School Residency
The Live Literature School Residencies programme gives schools and other education settings the chance to work with an author-in-residence.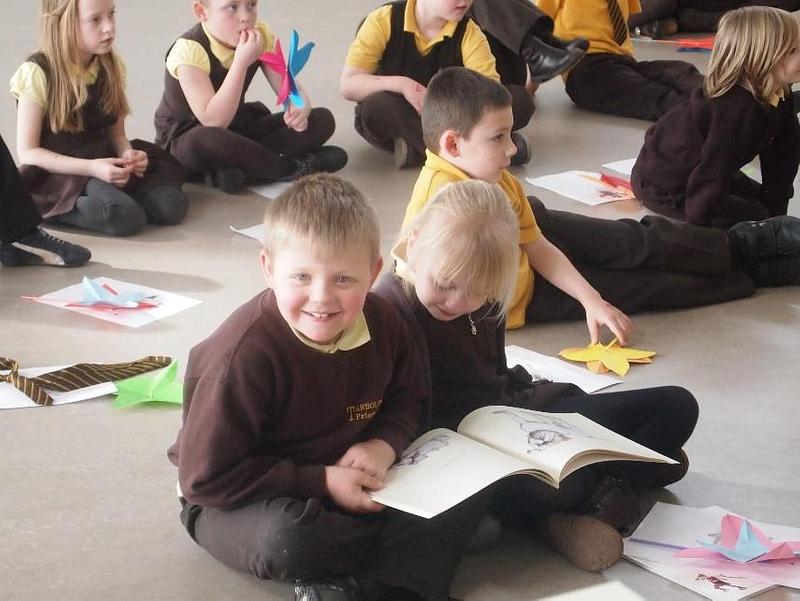 Applications are now closed.
This page is for information only.
The Live Literature Schools Residency programme is fully-funded opportunity for 10 schools a year to work with an author-in-residence. For all residencies we are happy to facilitate blended models, allowing for the freedom to work remotely or in-person depending on your school's circumstances.
Why apply?
Schools receive:
12 fully-funded sessions with an author from our author directory – including two training sessions for your staff and time to plan the project
All sessions can be delivered remotely, in-person or with a combination of the two depending on your school's circumstances
Scottish Book Trust pay the author's full fee and expenses directly through the Live Literature programme - no invoicing!
Induction sessions for the project co-ordinator, with a chance to meet with staff from other schools
A £500 grant to buy workshop supplies, notebooks, art supplies, books and more to support the project
Support from Scottish Book Trust's experienced team
The life-changing power of an author visit
Author Matthew Fitt talks about his residency at St Andrew's RC Primary School in Dundee
View schools awarded 2022/23 residencies
Past projects