Looking for more in Reading and Stories or Our research?
Reading is Caring evaluation
Read the independent evaluation of the 2021/22 Reading is Caring programme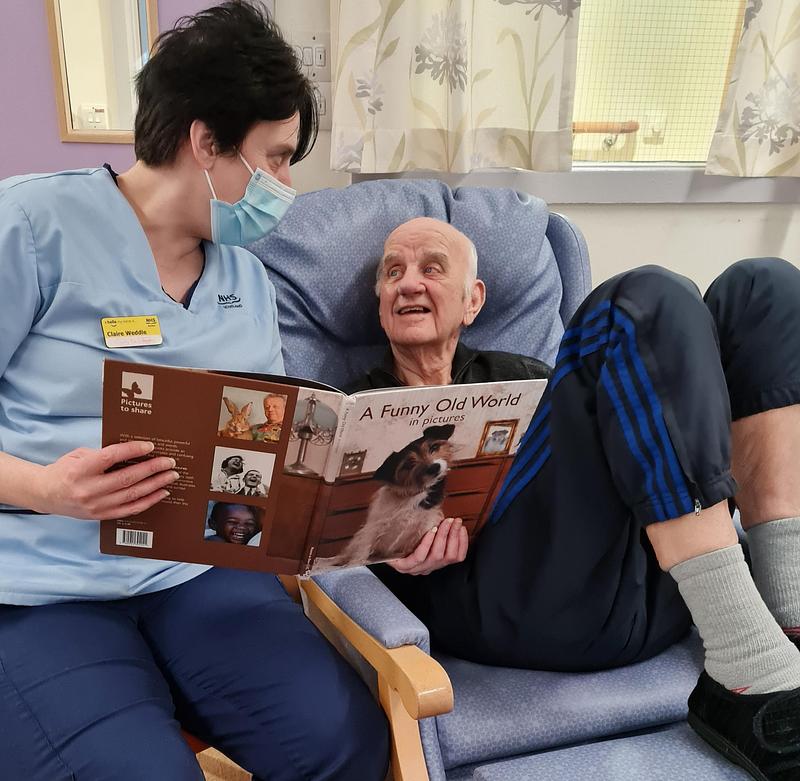 The pilot of our Reading is Caring programme first launched in 2019. Reading is Caring is a programme supporting people living with dementia and those who care for them (professional carers and family care partners) through shared reading workshops.
This independent evaluation of the 2021/22 programme examines Reading is Caring's impact on people living with dementia and those who care for them, reflects on delivery in the context of the continued impacts of the pandemic and discusses possible future developments.
(this will open in a new window)Read the report
Key conclusions
Reading is Caring has resulted in positive (and often striking) benefits for people living with dementia including a sense of agency and positive mental health and wellbeing.
Family care partners were overwhelmingly positive about their experience with Reading is Caring. The programme provides a genuine way for family care partners to continue enjoying activities together with their loved one, away from tasks which are 'dementia first' such as personal care and feeding. Family care partners described their time undertaking shared reading as 'quality', and as a way to make meaningful memories. They also reported reduced anxiety, relaxation, and improvements to mood for themselves.
The programme developed new skills and knowledge for them across three core areas:
General understanding of dementia, filling a gap in knowledge of dementia and its implications at pre-diagnosis and diagnosis stages for some participants
How to 'do' shared reading as a technique (and the impact it can have on people living with dementia)
Specific knowledge on reading materials and where to find them
Professional care partners also reported high levels of enjoyment and satisfaction with Reading is Caring, reporting that they had gained new skills and knowledge through taking part, especially in learning new techniques for person-centred care.
The findings indicate that the critical success factors included:
The tailored, personalised design of the programme
Highly skilled and empathetic trainers who provide reassurance, encouragement, and a chance to practice shared reading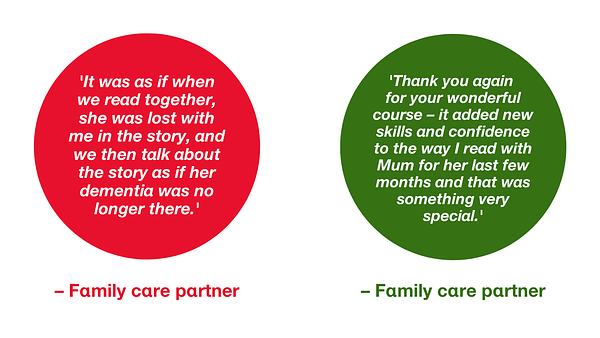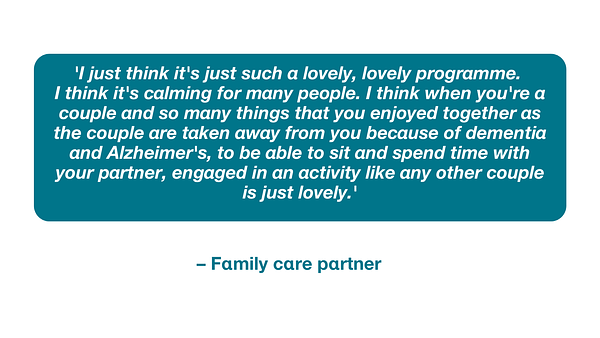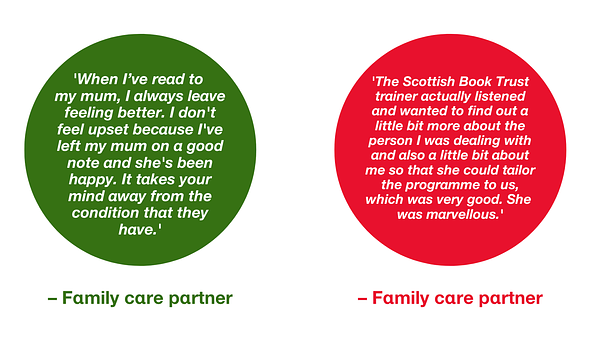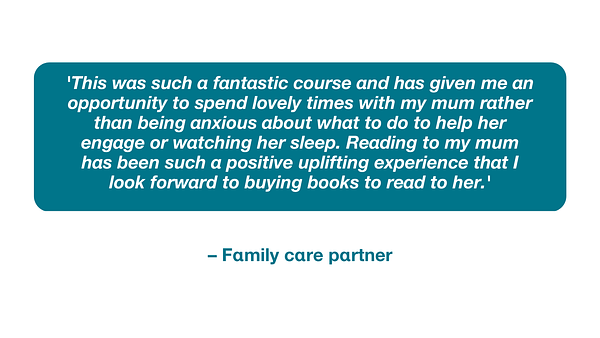 Our 2021/22 evaluation executive summary was converted from an accessible word document to protect the content of our external examiner. If you require the information in an alternative format, please contact digital@scottishbooktrust.com(this will open in a new window).