Looking for more in Learning resources?
Drawing using songs and rhymes in a Bookbug Session with Catherine Lindow
Have you ever tried drawing along to a song? You can make your crayon dance on the page using your Bookbug songs and rhymes as inspiration. This is great for expressing rhythm and energy – and don't worry about drawing well or 'making a thing look like a thing'. With the crayons and paper included in the Bookbug Bags, we can offer families new ways to have fun with drawing materials and build moments of fun and connection, whether in a group, one-to-one or online.
If you struggle to read the illustrations below, hover over the images for an alternative format:
How does drawing support literacy?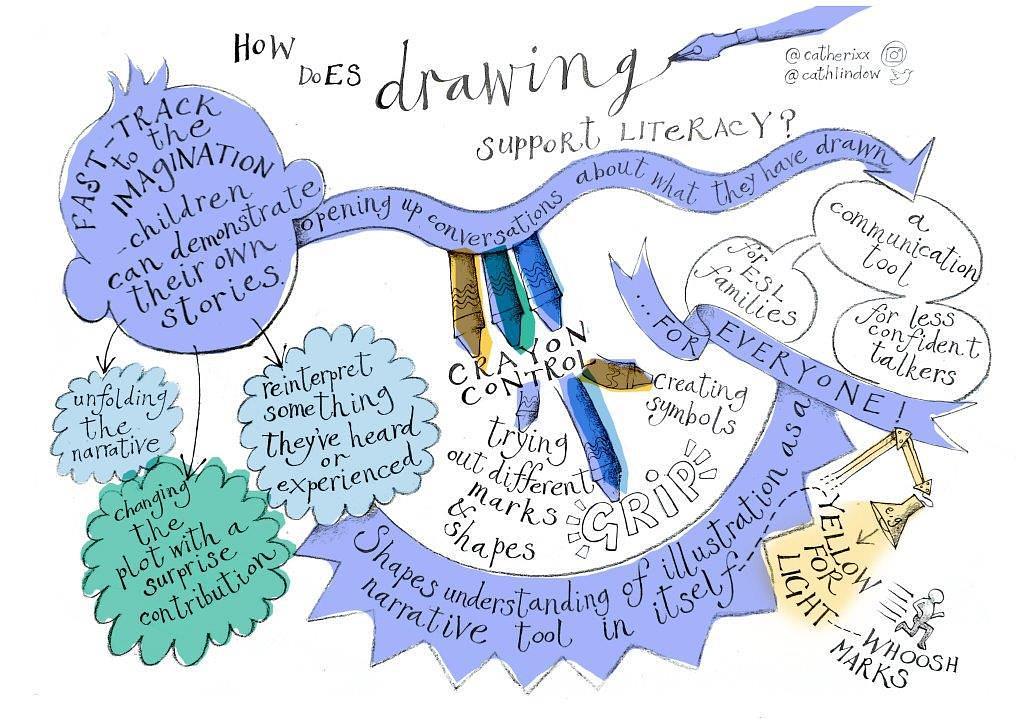 Why is it good when adults and children draw together?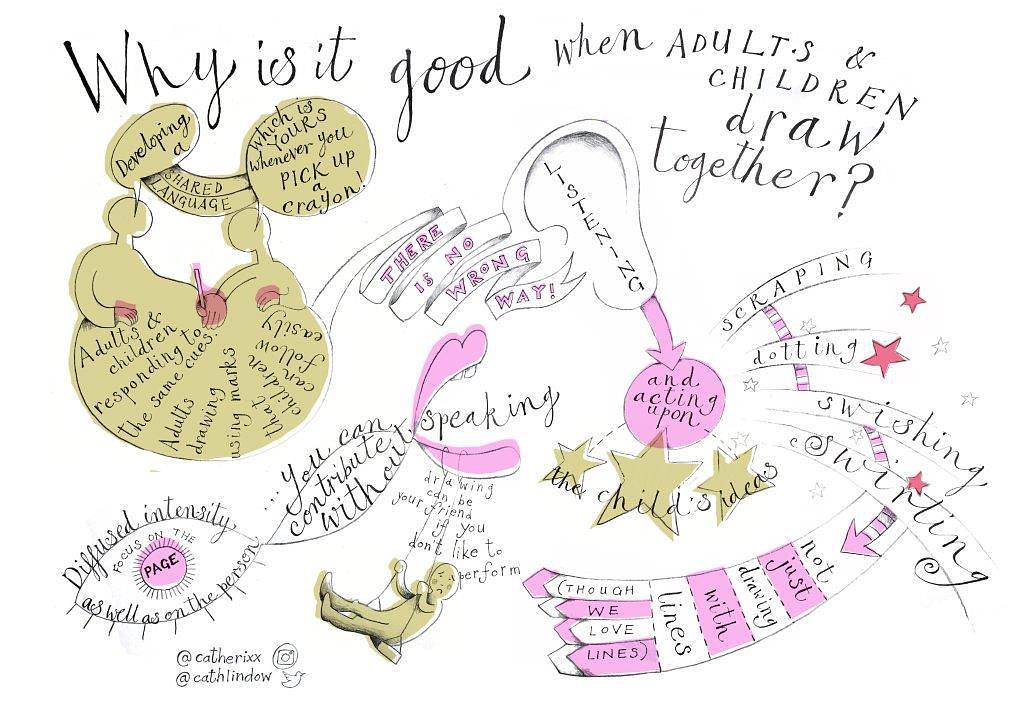 How can we make the most of group drawing opportunities?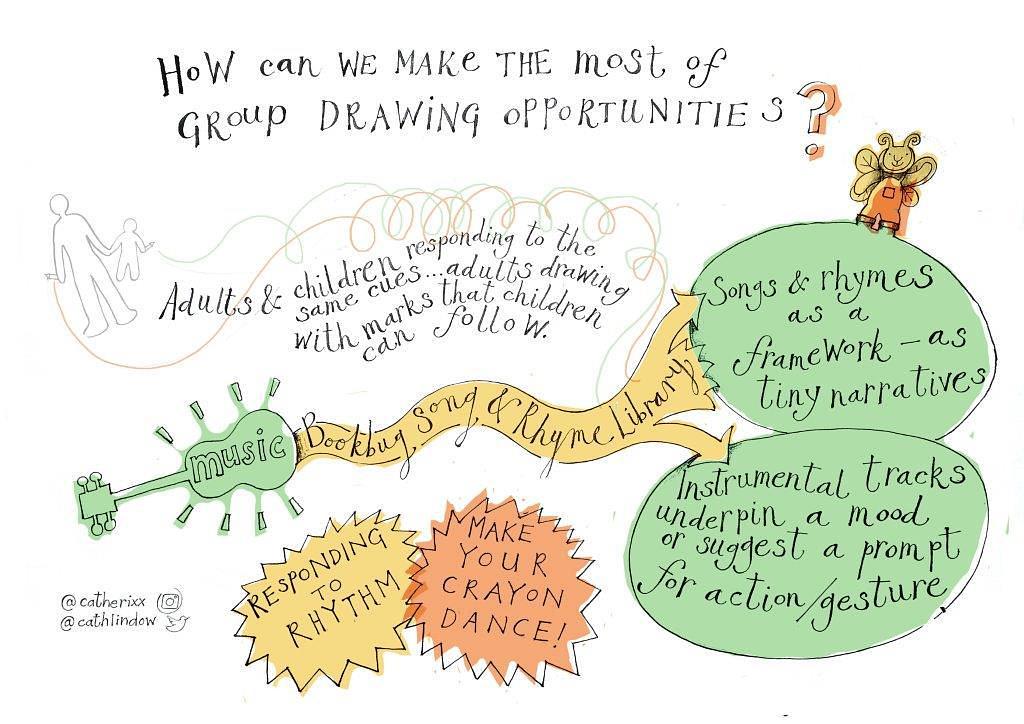 About the Youth Arts Fund
We gratefully acknowledge funding from Creative Scotland's Targeted Youth Arts Fund, which enabled Scottish Book Trust to commission mentors, artists and a young emerging artist to work alongside early years practitioners and families. Through working with artists and mentors, we have been able to develop a suite of specialist resources that support and enhance the principles of early book-sharing and music-making for use by the wider Bookbug community. The mentors gave support to Bookbug practitioners working with target groups of children and families through our Bookbug for the Home programme, addressing concerns around additional support needs and English as an additional language.