Looking for more in Learning resources?
Bookbug Session Plans: Halloween
Learning type:
Professional learning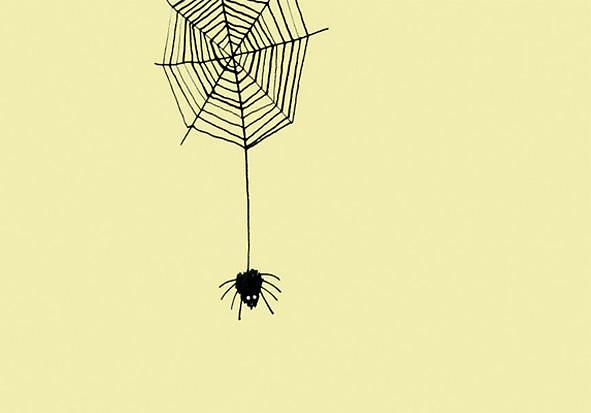 Apples, spiders and a funny witch that catches ghosts – there's nothing to be scared of in this seasonal Bookbug Session!
Introduction song
Benefits
Familiar start – lets everyone know a Bookbug session has started.
Tips
Smile and use names if you know them. Clap or tap along to the beat.
Familiar rhymes
Benefits
Lovely sensory touch encourages bonding with wee ones and older children love getting the "shiveries"!
Tips
Siblings can do this on their grown-up or on a toy or can join in on their baby sibling. Keep it slow to build up anticipation.
Active rhymes
Creeping, Creeping Goes the Little Cat
Benefits
Easy for everyone to join in with words and actions. Lots of fun!
Tips
Use actions for bunny and cat. Get older children to creep and jump. Adults can tickle wee ones for "creeping" then bounce them. A great rhyme for lycra – fingers underneath for creeping and hands banging on top for jumping.
Active songs
Here We Go On Our Ponies/Broomsticks
Benefits
The change of pace and start/stop in this song is great for listening skills.
Tips
Replace "ponies" with "broomsticks" and older children can fly around the room whilst wee ones can be bounced on laps.
Transition song
What's in my bag today? Sung to the tune of "Here We Go Round the Mulberry Bush"
Benefits
Keeps everyone interested. Encourages imagination and language generation.
Tips
Have an apple (or ten) in your bag, ready to count out and talk about dookin for apples.
Songs with actions
Benefits
Helps numeracy skills, motor skills (shaking whole body and showing 5 fingers).
Tips
Go nice and slow to start with – there's a lot to process in this song. Show 5 fingers on each hand. Make sure babies are face to face with their grown up.
Story
The Haunted House by Kazuno Kohara, published by Pan Macmillan
In a big old house at the edge of town there's a spooky surprise in store. But who's afraid of a few ghosts? Not this little girl!
Benefits
This funny story is great for encouraging discussion. Wee ones' imaginations can go wild.
Tips
Try counting the ghosts with the children. At the end of the story encourage them to think about what they would have "made" with the ghosts.
Songs and rhymes with finger puppets
Benefits
Actions and objects help children understand the meaning of words.
Tips
Make sure you repeat rhymes and songs a few times. Try them quieter, louder, slower and faster for a bit of variety. Try with and without the puppet.
Lullabies/calming songs
Benefits
Soothing lullabies can calm and make wee ones feel safe.
Tips
Babies can be swayed or rocked face to face while older children can join in with the actions.
Final song
Benefits
This familiar song lets everyone know the session is over.
Tips
Thank everyone for joining in.
Please read our guide on permission to read books aloud online(this link will open in a new window).