Looking for more in BookWeekScotland?
Apply for funding to run a Book Week Scotland event: Emerging programmers
Applications are now closed. This page is for information only.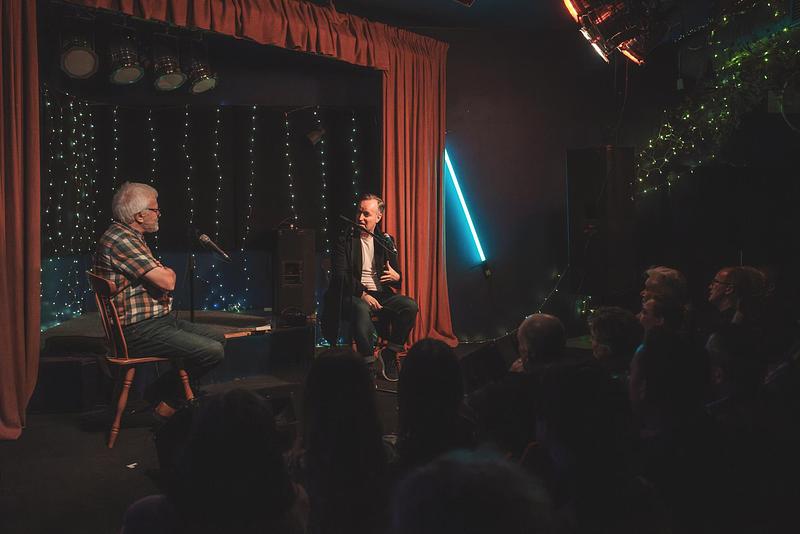 Have you always fancied putting on a book event, but haven't given it a shot yet? Perhaps this year's Book Week Scotland (13–19 November) is your chance.
Does the theme, Adventure, catch your attention? Are you a group, charity or organisation with a bright should-be event programmer? Maybe you've organised an event before, and would like your next one to focus on reading and writing. Are you a book lover who wants to make a leap from page to stage?
Sounds like you'd be a brilliant Book Week Scotland emerging programmer.
If you are an organisation and do not feel you need the additional support provided to an emerging programmer, you can still apply to our Book Week Scotland 2023 fund.
What is the emerging programmers fund?
The emerging programmers fund is an initiative by Scottish Book Trust to support blossoming event programmers this Book Week Scotland. As an emerging programmer you'll receive:
A £250 stipend
£500 to run your own Book Week Scotland event
Dedicated support from the Reading Communities team
Opportunities to meet and work with professionals in the literary sector
We are asking all prospective emerging programmers to apply with a host organisation who will support your Book Week Scotland event.
Events for Book Week Scotland 2023 can either be digital, hybrid or in-person. We want you to think of bold, unique events that get your audiences excited about books and reading. We believe books have the power to transform lives at every level, we would love to see that reflected in your application.
Applications are now closed. This page is for information only.