Looking for all Articles by Éadaoín Lynch?
How reading for pleasure can tackle poverty
The benefits of reading—even for a short time each day—are varied and life-changing, from improving employability, language skills, social skills, and family bonding, to reducing stress and anxiety.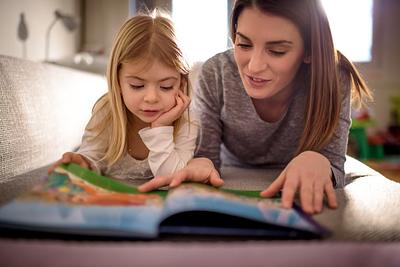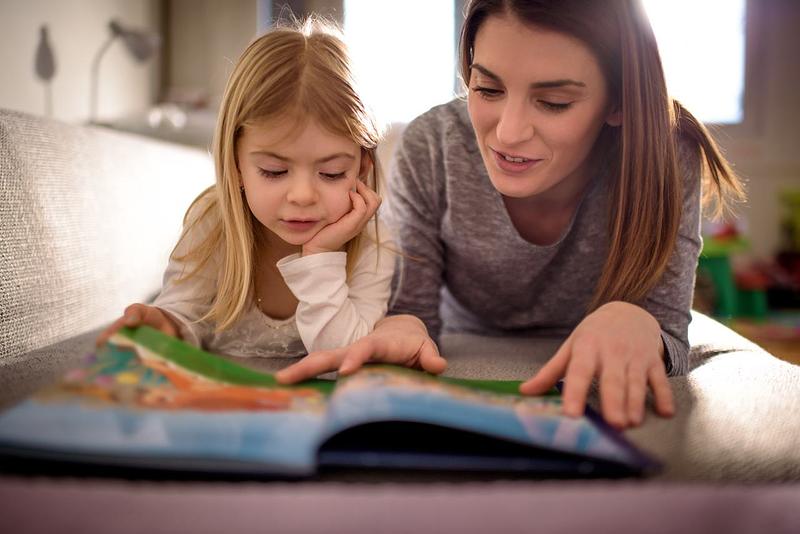 Touchstone research has proven the phenomenal statistic that whether or not a child enjoys reading is more important to their educational success than their family background(this link will open in a new window).
In other words,
Reading for pleasure is the single most important indicator of a child's future success

.
There is a verified link between reading and escaping poverty. A study undertaken for the Department of Work and Pensions demonstrates that being read to at age five is an 'important protective factor against poverty at age 30(this link will open in a new window).'
Egmont UK reported in February 2020 that 'children who read for pleasure simply do better in life(this link will open in a new window). They have a better sense of well-being. They reach greater levels of attainment, in all subjects. By feeding knowledge, imagination and by engaging empathy, reading feeds children's growing humanity. Nothing less than children's life chances are at stake.'
This is true, too, for adults. In Scotland, over 1 in 4 adults might face challenges(this link will open in a new window) due to their low literacy skills. It's estimated that 'the average worker in the UK with very low literacy will earn approximately 7.1% less than if they had a basic level of literacy.(this link will open in a new window)'
Reading habits
Reading for pleasure is the key. 88% of a panel of Scottish readers in 2020 said that reading for pleasure helped them in their professional life.
Reading as a child absolutely shaped my ambitions for the future. And still does.
Statistical analysis of reading habits shows that, regardless of how difficult a text is, children are more likely to persevere in reading and understanding something if they are reading for pleasure(this link will open in a new window).
The Millennium Cohort Study further found that reading for pleasure increases self-esteem at age 11, regardless of demographic, socioeconomic, and familial confounders(this link will open in a new window).
Conversely, children from the poorest families in the UK are up to 19 months behind in their vocabulary at the age of five(this link will open in a new window), compared to children from more advantaged socioeconomic backgrounds.
One of the worrisome impacts of this gap in vocabulary is on children's ability to 'manage emotions and communicate feelings, and to establish relationships and think symbolically(this link will open in a new window), to which early language acquisition is proven(this link will open in a new window) to contribute. Further research from UCL indicates that this gap in vocabulary has an impact on health and longevity(this link will open in a new window):
Poor communication and ineffective acquisition of early language are associated with behavioural problems, in turn linked to worse outcomes, including worse health, throughout life. Children with particularly poor communication skills often struggle to develop friendships, even from the youngest ages.
In response to these concerns, we conducted work with Education Scotland to help learning professionals close the equity gap by cultivating a school reading culture.
Socio-economic impact
1 in 5 households in Scotland are living in poverty(this link will open in a new window) and living in poverty impacts on every aspect of an individual or family's life – it affects health, relationships, education, access to essential services, and the ability to participate in cultural and civic life.
Reading is the building block of health literacy, digital literacy and information literacy, allowing us to access essential services, to have our voice heard in society, and to think critically about what we are told.
For children
Recent studies found that children and young people who have good reading skills are four times as likely to have good financial skills(this link will open in a new window), and that only 2% of children and young people in the UK currently have the skills they need to tell if a news story is real or fake(this link will open in a new window).
These are some of the reasons why, in 2014, 12 charities and educational organisations launched the campaign Read On. Get On. with the aim of getting all children in England reading well by the age of 11, in 2025. Their motivation stemmed from the conviction that, 'Reading is the key to unlocking every child's full potential and opens up a world of possibilities(this link will open in a new window).'
For adults
Reading for pleasure is proven to have a greater and longer-lasting effect on adult literacy than formal teaching(this link will open in a new window). People who read for pleasure are more employable(this link will open in a new window), and reading gives people the confidence to make changes in their lives – a survey found that one in ten have applied for a new job or quit a job they were unhappy in as a result of reading an inspiring book(this link will open in a new window).
Studies have also found that adults who read have greater levels of self-esteem and are better at dealing with difficult situations, planning, prioritising and making difficult decisions, building resilience and giving them an advantage in working life(this link will open in a new window).
What Scottish Book Trust is doing
We believe that reading and writing for pleasure have the power to transform lives, from supporting mental health and wellbeing to breaking the poverty cycle, improving employability and inspiring creativity.
Our universal book gifting programmes, Bookbug and Read, Write, Count, provide book bags and learning materials to children in Scotland from birth to Primary 3, free of charge. Likewise, for Bookbug sessions running across Scotland, there can be no entrance fee, or even donation request.
Alongside our work with Education Scotland, our schools programmes First Minister's Reading Challenge(this link will open in a new window) and Reading Schools(this link will open in a new window) are both designed to cultivate a reading culture across Scotland and help close the equity gap.
We have also previously fundraised to tackle the effects of poverty by bringing books to life for children in care, supporting families living in challenging social circumstances, and reducing social isolation through sharing stories.
A country that loves reading is a strong, fair and tolerant country where everyone has an equal opportunity to thrive. By supporting our work, you can help us give every baby, child and adult in Scotland an equal chance to enjoy and benefit from the transformational power of the written word and break the poverty cycle once and for all.
Find out how you can become part of our story.
Read more about the research findings, projects and programme evaluations that drive our work and help us make a difference as a charity.