Looking for all Articles by Katherine Wilkinson?
"A poem a day keeps the gloom away": reading and wellbeing
During the early stages of the coronavirus pandemic, Scottish Book Trust set out to discover what impact the lockdown was having on readers in Scotland.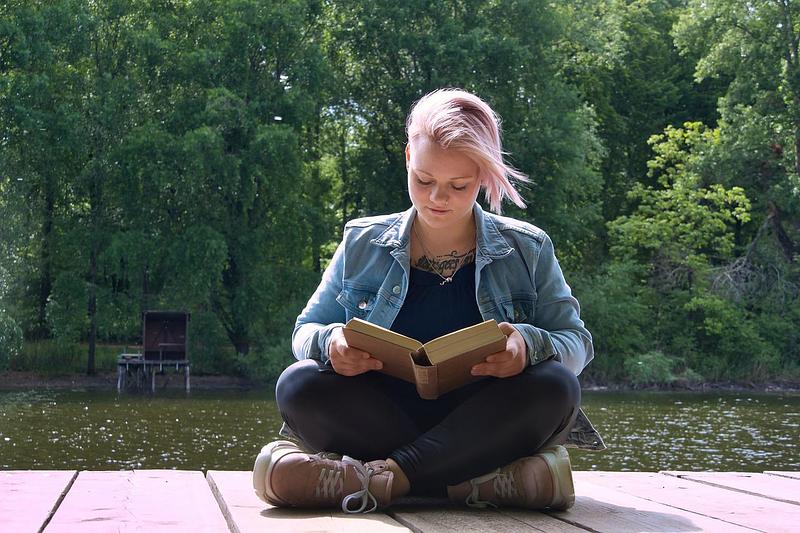 We recruited a panel of people living in Scotland to complete regular surveys about their experiences of reading between March and August 2020. The full report, Reading in Scotland: Reading over lockdown(this will open in a new window) is available to read now.
Throughout the study it was clear that that the majority of the panel found reading important to their wellbeing:
98% agreed that reading supports their wellbeing
97% agreed that reading helps them to relax
92% agreed that reading has been important to them in times of stress or anxiety throughout their lives
"A poem a day keeps the doom away"
Reading can be a comfort, an escape and even help us get a good night's sleep. Many of the readers on our panel told us how reading had been helping them to cope through the lockdown:
"I find it as essential as my daily walk to take a mental break from the current situation"
"I am being reminded of the positive power of reading and what I've been missing as my reading has slowed down so much over the last few years. It is transformational"
"I use audiobooks when I suffer from insomnia or panic attacks to help calm me"
There are lots of ways you can build reading into your day to create some moments of calm:
Evenings are the most popular time to read, with 86% of our panel reporting reading at bedtime. Reading can help your brain get ready to sleep, even if you only read for ten minutes
If you're not commuting at the moment, book-end your working day with a chapter or a short story to ease you in and out of work mode
It's a good idea to get away from your desk and out into the sunlight as much as possible. Try a stroll with an audiobook to give your brain and body a proper break
Each week our panel shared reading tips for us to share. Some of our favourite wellbeing tips include:
"Be kind to yourself. Take comfort in a familiar read and don't worry about choosing something 'easier' than you're used to. A wee bit of reading is better than no reading at all"
"Pick what you read more carefully if you are struggling with sleep or anxiety. I'm going to go back to reading more children's fiction"
"Reading has to be rewarding, especially in a time like this. Some people I know are pushing themselves to read things that they have been struggling with for years, but I don't think that is helpful when there are so many other challenges at the moment"