Looking for more in Writing and Authors or Opportunities for writers?
Writing opportunity: The Kavya Prize
A literary prize celebrating published work by writers of colour who are Scottish by birth, residence or formation, run by the University of Glasgow Creative Writing Programme.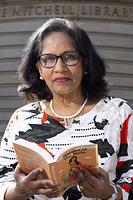 The Kavya Prize is an award that aims to celebrate published work and new writing by Scotland's ethnically diverse communities. Applications are now closed for the 2023 prize.
It was founded by Indian-born Scottish author Leela Soma(this link will open in a new window) in 2022 and run in association with the Creative Writing Programme at the University of Glasgow(this link will open in a new window).
The winner for the inaugural Kavya prize was playwright Uma Nada-Rajah, whose play, Toy Plastic Chicken, wowed the judges.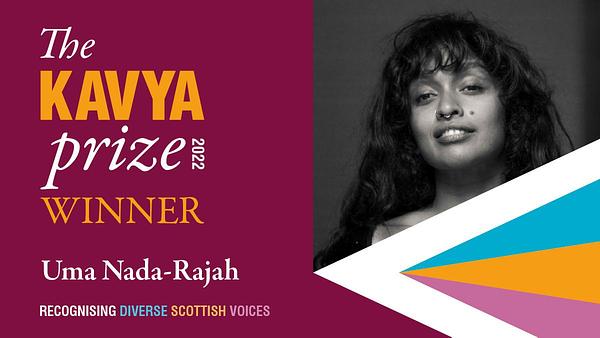 The Kavya Prize 2023
The prize aims to recognise and encourage writers of colour who are Scottish by birth, residence or formation. In 2023, the prize will focus on shorter form writing by new writers. It will then alternate annually between honouring full-length published works and promoting new writing.
Applications for the 2023 prize are now closed. This year, the prize is focusing on new writers, giving a platform to new writing of any form or genre for those writers who have never been published.
(this link will open in a new window)Visit Kayva Prize
The winner of The Kavya New Writers Award will receive £500 and the option of a residency at Moniack Mhor, Scotland's Writing Centre, in association with Scottish Book Trust. The winner will be announced in November during Book Week Scotland.
Kavya is a popular and well recognised word in Sanskrit and refers to a literary style or a completed body of literature that was used in Indian courts of the Maharajahs who nurtured the cultural arts in India.
New to writing and wondering where to start?
We have a few articles designed to help you take those first steps as well as some inspiring posts to help you spread your wings. Check out our writing tips.
Looking for other writing opportunities? If you're already writing and looking for support for your next step, our New Writers Awards might be of interest. We also gather and list a range of current writing opportunities from around the web.