Looking for more in Writing and Authors?
Opportunities for writers
There are lots of opportunities for writers in Scotland. We've collected and listed the current crop below.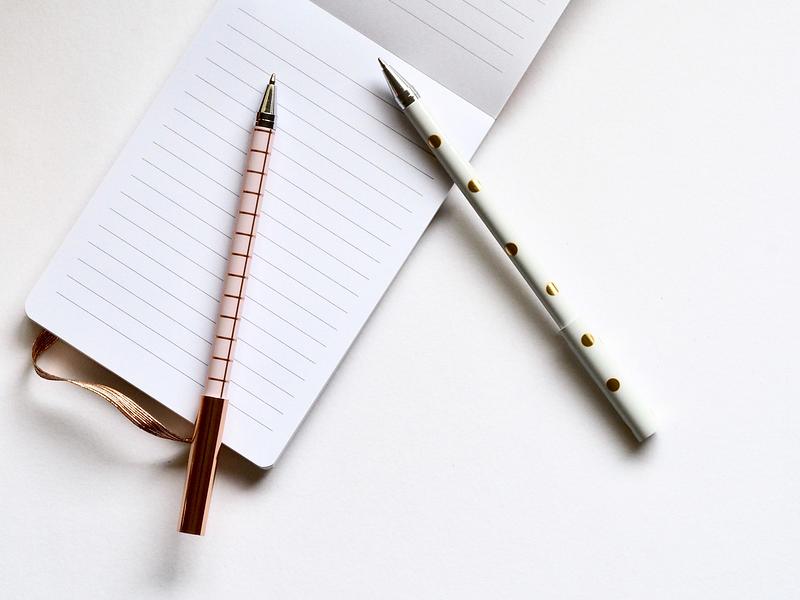 For more opportunities (including workshops, retreats and advice), you might also want to look into our resources for writers, and our writing programmes; the New Writers Award and Ignite Fellowship. If you're under 18, why not check out our offering for Young Writers.
Please note that we curate this list but don't run the opportunities listed. You can find free guidance on copyright and other issues on the Society of Authors' (this will open in a new window)advice page.
Always read the organiser's submission criteria.
Want to share an opportunity with us? Email eilidh.akilade@scottishbooktrust.com(this will open in a new window).
No Deadline
March
Cymera Festival Short Story Competition
Looking for speculative fiction short stories from anyone living in Scotland or Scottish by birth or inclination, aged at least 14 years.
Entry fee: None
Deadline : 6pm Sunday 26 March
Anne Brown Essay Prize
Looking for essays on any subject of up to 4000 words. Open to anyone "over 16 and resident in Scotland, born in Scotland or have a longstanding association with Scotland".
Entry fee: None
Deadline : Friday 31 March
Picture Book Open Day 2023
Hachette Children's Group are hosting their third virtual open day to discover writers and illustrators from Scotland, Ireland, and the North of England.
30 writers & illustrators will be selected for appointments based on the strength of their submission and meeting the criteria.
Deadline for submissions: Thursday 30 March
Open day: Thursday 8 June
April
Verve Poetry Press
Open for submissions of full poetry collections. Include a one page description of your poetry background & your hopes for the book.
Deadline: Sunday 30 April
Entry fee: None
SPAM Press: Brilliant Vibrating Interface
For the culmination of SPAM's year-long project Brilliant Vibrating Interface: Queering the Post-internet through Poetics & Practice, kindly funded by the Edwin Morgan Second Life Awards, SPAM is calling for submissions of unpublished work by queer practitioners working with text with a connection to Scotland. Looking for poetry, hybrid and New Media writing.
Entry Fee: None
Deadline: Saturday 22 April
Find out more about the Briliant Vibrating Interface anthology
May
Mo Siewcharran Prize
Open to applications from unpublished fiction writers from Black, Asian, mixed heritage and minority ethnic backgrounds. This year the prize will be hosted by Hachette Children's Group, and they are seeking fiction writing in the picture book genre.
Entry fee: None
Deadline: Monday 8 May
Bi+ Lines Anthology
Open to poetry submissions that explore ideas of in-betweenness, for publication in an upcoming anthology.
Deadline: Wednesday 31 May
June
Queen Mary Wasafiri Writing Prize 2023
August
Aesthetica Magazine Creative Writing Award
International literary prize is open to poetry and short fiction entries of innovative content and form. £2,500 for the Poetry Winner; £2,500 for the Short Fiction Winner. Both winners published in Aesthetica Magazine.
Entry Fee: Poetry £12 | Short Fiction £18
Deadline: 31 August 2023
Find out more about Aesthetica Magazine Creative Writing Award
Ongoing Opportunities
Awards
Call for Submissions