Looking for more in Writing and Authors?
Opportunities for writers
There are lots of opportunities for writers in Scotland. We've collected and listed the current crop below.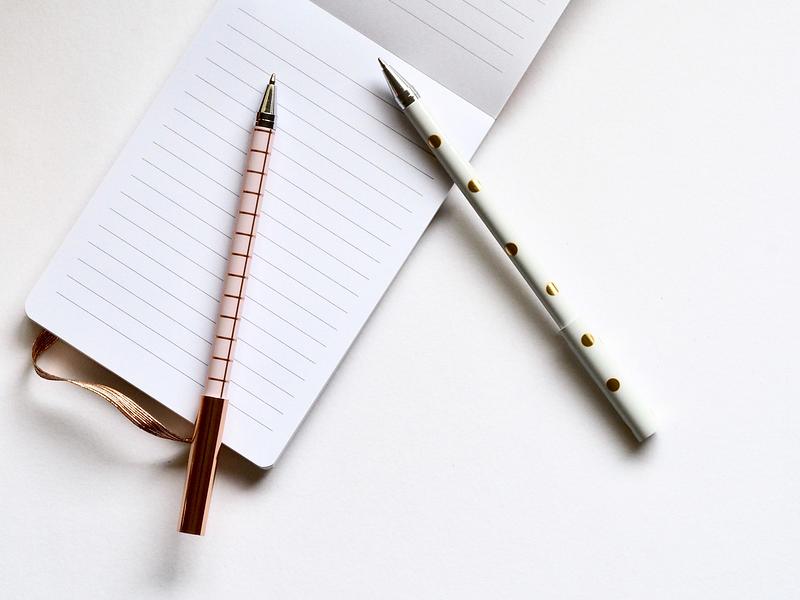 For more opportunities (including workshops, retreats and advice), you might also want to look into our resources for writers, and our writing programmes; the New Writers Award and Ignite Fellowship. If you're under 18, why not check out our offering for Young Writers.
Please note that we curate this list but don't run the opportunities listed. You can find free guidance on copyright and other issues on the Society of Authors' (this link will open in a new window)advice page.
Always read the organiser's submission criteria.
Want to share an opportunity with us? Email eilidh.akilade@scottishbooktrust.com(this link will open in a new window).
No Deadline
November
New Writing Scotland Co-Editor
Association of Scottish Literature is currently seeking applications for a co-editor for New Writing Scotland. Applications are open to writers based in Scotland, with an extensive publishing record of their own. Previous editiorial experience is not necessary but would be beneficial. The role pays an annual stipend of £1,500.
Entry fee: None
Deadline: Sunday 26 November
Project 514 415
Project 514 415 invites art & literature submissions from those impact by endometriosis. All submissions will be included in a publication, documenting the project.
Entry fee: None
Deadline: Thursday 30 November
Emerging Writer Award - Moniack Mhor
The 2024 Emerging Writer Award (formerly the Bridge Award) is now open for entries. The award is open to unpublished prose fiction writers living in the UK with a collection of short stories or novel in development. The winner will receive a tailor-made package of support, worth up to £2,000.
Entry fee: None
Deadline: Thursday 30 November
December
January
The Letter Review Prize
The Letter Review Prize is now open for entries across five categories: Short Fiction, Nonfiction, Poetry, Unpublished Books, and Reprints. The prize is open to applications globally.
Entry fee: $15/$20 per entry, dependent on category
Deadline: Monday 1 January
New Writing North - A Writing Chance 24/25
A Writing Chance is currently open for applications. The programme provides a package of personalised support to writers from working-class and lower-income backgrounds. 16 new fiction and non-fiction writers and journalists will be selected to work with one of three partner organisations: Faber & Faber, Substack, and The Daily Mirror.
Entry fee: None
Deadline: Monday 8 January 2024
March
Neil Gunn Writing Competition 2023/24
Poetry & short story entries are welcome for the Neil Gunn Writing Competition 2023/24. Writing should respond to the following line from Bloodhunt by Neil Gunn: "Mystery. That was the last word, the word you came to at the end. No corner of its coverlet could you lift."
Deadline: Friday 8 March 2023
Entry fee: £10 per single entry, £18 for both a poem and short story
Anne Brown Essay Prize 2024
Entries are now open for the Anne Brown Essay Prize 2024. Essays can be on any topic, with a maximum word count of 4,000. Unpublished essays are especially welcome.
Entry fee: None
Deadline: Sunday 31 March 2024
Call for Submissions
Deadline
Fear of Making Art Press
Fear of Making Art Press (foma press) is seeking submissions for their first issue, on the theme of 'wild'. They welcome any interpretations of wildness - nature writing, horror, or something else entirely.
Deadline: Tuesday 31 October
Contact: fomapress@gmail.com
PENning
PENning, the Writers in Exile Committee's biannual online journal, presents work by Scottish PEN's member-writers alongside writing from people living in Scotland who are from other parts of the world. Submissions are now open for their 'Arrival' issue.
Deadline: 30 October
The Fiction Desk
Anthology publisher The Fiction Desk's winter submission call is open for general short fiction from September, and supernatural fiction from October.
Deadline: Wednesday 31 January 2024
No deadline