Looking for more in Writing and Authors or Live Literature?
Annette Street Primary School's story
Annette Street Primary, in Govanhill, is a unique school. More than 90% of its pupils speak English as an additional language and the majority are from a Roma background. Due to historical discrimination against the Roma people there are low levels of literacy in the pupils' families and very few have books in the home.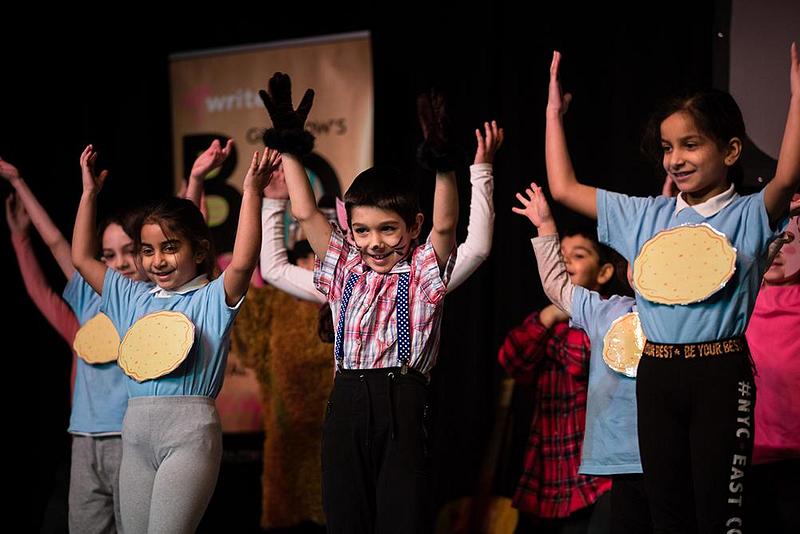 "I feel like an author now!" Sebastian, P7
A love of reading has been proven to be a stronger indicator of a child's future success than their parent's economic or academic background. Before Annette Street signed up for one of our programmes, the school's collection of books was sorely out of date and few of the pupils had ever set foot within a bookshop.
After two years of engagement with Scottish Book Trust, Annette Street Primary has created a new school library, won a national award in recognition of their school's reading culture, enjoyed a fully-funded author residency, and performed live on stage for bestselling author Julia Donaldson. Reading for pleasure is now at the heart of their curriculum.
Class teacher Rachel Whitehill said, "Annette Street's involvement with Scottish Book Trust and our author residency with Emily Dodd has given our children the opportunity to see themselves as accomplished readers and writers. They are very proud of their literacy learning and have appreciated the recognition they have been given. It has given them so much confidence."
Help us deliver life-changing reading and writing programmes with the schools that need them the most. Become a Scottish Book Trust supporter today.