Recognising the achievements of talented professional authors, the Ignite Fellowship offers practical and financial support for exploring new avenues or making new breakthroughs.
Meet our 2023 Fellows, Gail Anderson, Tim Tim Cheng and our Gaelic Fellow Rody Gorman below, or find out more about our previous Ignite Fellows.
Gail Anderson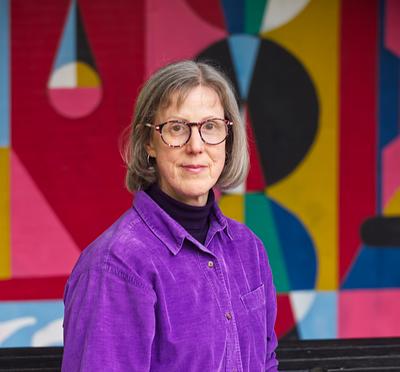 Gail Anderson started her storytelling career as a stop-motion animator, before moving to graphic design, and finally to writing. Her work explores the element of place, and themes of 'lost and found'. Her short fiction, poetry, creative non-fiction and memoir have taken first prize in the Edinburgh Award for Flash Fiction, the Scottish Arts Trust Story Awards, Reflex Fiction, the Writers' Bureau and the Winchester Writers' Festival.
She has been shortlisted for the Bridport Prize, and published widely in anthologies and journals, including The Southampton Review, Mslexia, Popshot and elsewhere. Originally from California, she now lives in North Ayrshire, Scotland, and sails a little boat in the Firth of Clyde. Find out more on Gail's website(this link will open in a new window).
Gail's project:
Gail will be working on a collection of interwoven short stories set in the west coast fishing communities of Scotland in the 1930s and 40s, and the 1970s.
Gail says:
'I am thrilled and grateful to receive an Ignite Fellowship. My project involves a degree of historical, regional and linguistic research – and the support offered by the Fellowship will be invaluable. I am looking forward to the year ahead!'
Tim Tim Cheng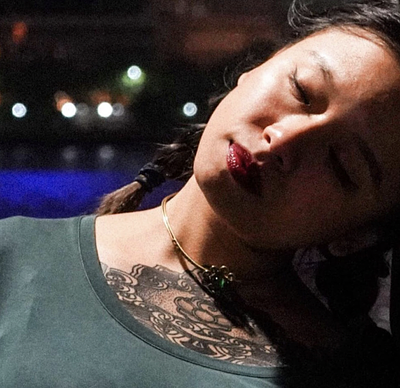 Tim Tim Cheng is a poet and a teacher from Hong Kong, currently based between Edinburgh and London. Supported by the William Hunter Sharpe Memorial Scholarship, she graduated from the MSc in Creative Writing (Poetry) at the University of Edinburgh with distinction.
Her pamphlet Tapping At Glass (Verve, 2023) explores womanhood, multilingualism, and psycho-geography. Her pamphlet is included in the module reading list of 'Cultural Expression in the Chinese Diaspora' at the University of St Andrews. Her poems are published or forthcoming in POETRY, The Rialto, Ambit, Butcher's Dog, Poetry London, Magma, Voice and Verse Poetry Magazine, Our Time Is A Garden, and elsewhere.
Her latest appearances include the StAnza Poetry Festival, Hidden Door festival, Singapore Writers Festival, and BBC Scotland. She is a WrICE (Writers Immersion and Cultural Exchange) fellow, a member of Southbank Centre's New Poets Collective 2022/23, and a mentee under the Roddy Lumsden Memorial Mentorship scheme.
She co-edits Where Else: An International Hong Kong Poetry Anthology (Verve, 2023) with Jennifer Wong and Jason Eng Hun Lee. She also translates between Chinese and English for artists who challenge dominant narratives. Recently, she wrote a libretto for Ai Horton's project 'Laments for a Modern World'. Find out more on Tim Tim's website(this link will open in a new window).
Tim Tim's project:
Tim Tim willl be working on a collection of a series of tattoo, mother, and eco poems inspired by her time in Scotland.
Tim Tim says:
'I am so grateful for the award. I am working on my first full poetry collection as I try to settle down as a new immigrant. The support will surely help me focus on making the book better.'
Rody Gorman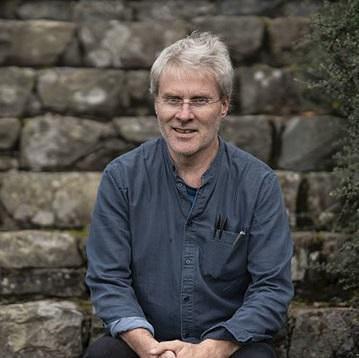 Rody Gorman was born in Dublin in 1960. He lectures in creative writing and edits the annual bilingual anthology An Guth. He also works as an official and literary translator, with versions to his name of work by Cavafy, Yeats, Neruda, Milosz, Rósewicz, Popa, Holub, Aspenstrom and Snyder amongst others translated into Gaelic. He has published collections of poetry of his own in English, Irish and Scottish Gaelic including Fax (1996), Flora From Lusitania (2005) and Zonda? Khamsin? Sharaav? Camanchaca? (2006) and Beartan Briste/Burstbrokenshroudloomdeeds (2011).
His selected poems, Chernilo, were published in 2006 and his most recent collections are Trìtheamhan (2017) and Cuala, Dothra (2021). Lorg Eile/Final Call, his latest New and Selected collection(this link will open in a new window), was published in May 2022.
Rody's Project
Rody will work on a new poetry collection which will include work in Scottish Gaelic as well as Irish, Manx and English and exploreboth modern and historical themes, such as the impact of the lockdown as well as Irish and Scottish Gaelic folklore and myth.
Rody says:
'I am honoured to have received this award and wish to thank the Scottish Book Trust and the Gaelic Books council.'