Looking for more in Reading and Stories or Scotland's Stories?
Kirsty's story
Kirsty answered Scottish Book Trust's call for true stories for Blether in 2019 and her story ended up published in our annual collection.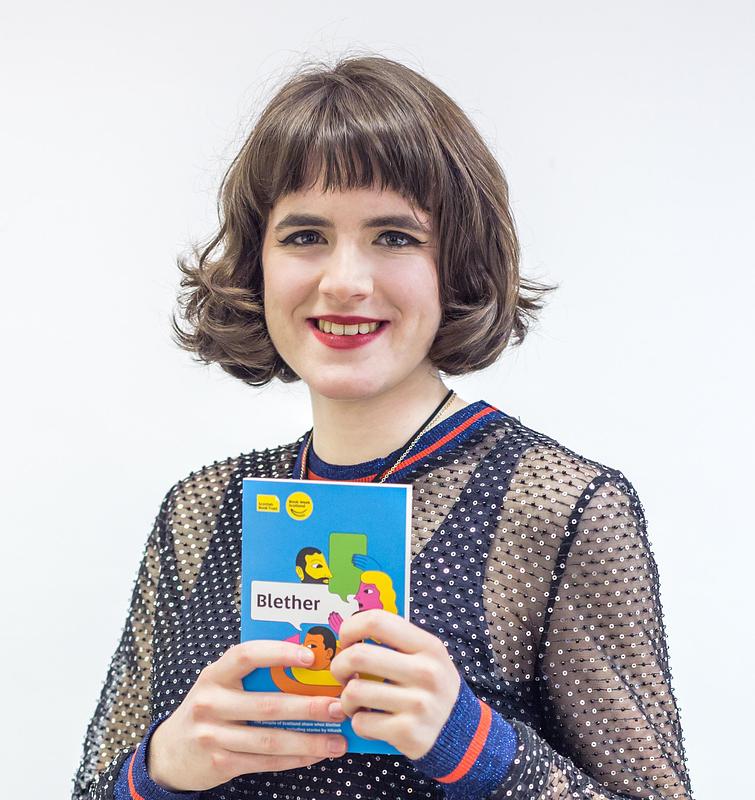 As a child, Kirsty loved to write. However, when it came to committing to studying it, she wasn't sure that she made the right choice. She found Scottish Book Trust's call for entries for Blether when she was checking out our new 50 Word Fiction competition.
She says: "I'd always enjoyed writing, but never really felt like I 'belonged' as a writer of any sort. When I decided to submit a story for Blether in 2019 I was going into the home stretch of my university career studying Creative Writing. I didn't know what I was going to do when it was over. When I found out that my story was going to be in the print book, it was surreal, in the best way."
Since Book Week 2019, Kirsty has been working hard to get more stories out there, and has also had fun running writing workshops with primary school children. She's hoping to hold more workshops in the future, and inspire other people to go out there and take a chance. Best of all, she can confirm that saying 'I was in a book published by the Bookbug People' does hold credence with 8 year olds!
"Being included in Blether was a wonderful experience – I am incredibly thankful, not just to have seen my work included in such a great collection, but to have had the chance met some of the others who were involved. I never expected it to open as many doors for me as it did, but it was an intensely exciting few months. Thanks to Scottish Book Trust, a newspaper referred to me as a "local author", and though I still shy away from calling myself that, I have definitely gained the confidence I needed to work towards achieving my writing goals."
Find out more about how to submit a story for this year's theme, Adventure.