Looking for more in Reading and Stories?
About Scotland's Stories
Find out more about Scottish Book Trust's annual writing project – Scotland's Stories – and how you can get involved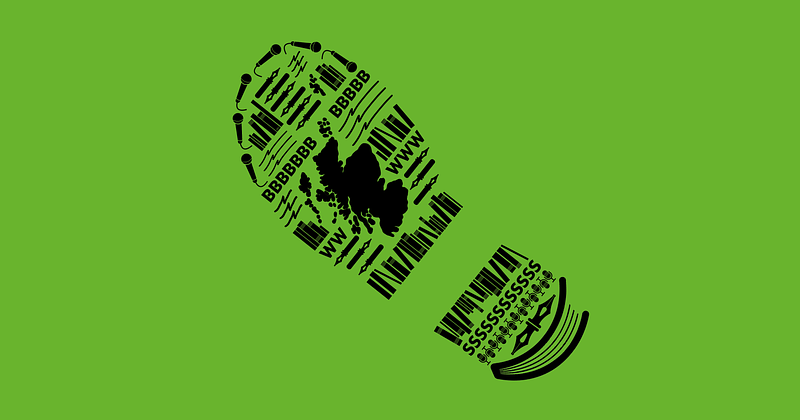 Scotland's Stories is an annual writing project which aims to encourage all types of people to share their experiences. Every year we use a different theme to help people write about their lives, their way. The theme for 2023 is Adventure.
Adventure is the promise of a fresh start, the excitement of a new opportunity and the warm embrace of the familiar. It's making time for our loved ones, getting lost in our imaginations or challenging ourselves to achieve something big.
From finding your feet in a new place, falling back into our most cherished memories, or simply deciding to strike out on a new path, our adventures – and who we choose to share them with – are deeply connected to our story, giving us a better sense of the world and our place in it.
Submissions are now closed. This page is for information only.
Get involved
This project is for everyone, even if you've never written before we'd like to hear from you. We believe everyone has a story worth telling and that telling that story can be a powerful, transformative experience.
Your entry can be in any form you like – a story, poem, comic strip, play or letter. We also accept video and audio entries.
We welcome entries in Gaelic, Scots and English.
Every piece we receive is featured on our website and a handful of our favourites are included in a free book that we distribute across the country during Book Week Scotland – our annual celebration of books and reading.
Submissions are now closed. This page is for information only.
Writing prompts and inspiration
We've developed five sub-strands to Adventure that we hope will help you start thinking about the story you want to share, and handy writing prompts in English and Gaelic to give you some fun, practical writing exercises that should help develop your ideas.
You can also read through some of the entries already submitted to get inspired including exclusive pieces on Adventure from writers featured in last year's book.
Impact
To be able to showcase these wonderful stories and provide a platform for individuals to grow their confidence, fostering their love of reading and writing, is something we value greatly. We are incredibly lucky to receive such great support year on year, with hundreds of entries coming in from the public. The resulting collection of stories pays tribute to the variety and depth of experience of life in Scotland. You can find out more about the impact of Scotland's Stories from a writer who was included in our 2019 collection, Blether.