Looking for more in Reading and Stories?
About Your Stories
Find out more about Scottish Book Trust's annual writing project – Your Stories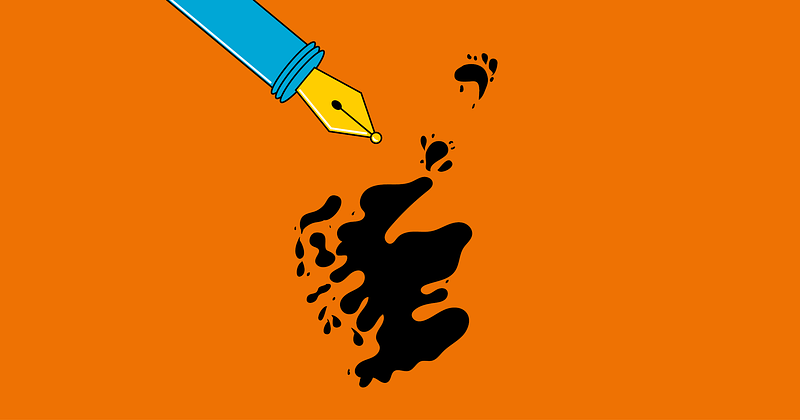 Submissions for Your Stories are now closed. This page is for information only.
Your Stories is an annual writing project which aims to encourage all types of people to share their experiences. From those who write regularly to someone that has never written before. We believe every person has a story to tell and that telling that story is powerful. Every year we use a different theme to help people write about their lives, their way. The theme for 2022 is Scotland's Stories.
Storytelling is inherent to Scotland's national identity. The stories we tell, and who we share them with, are a fundamental part of our lives. From remembering the tales passed down to us from family, the defining moments that shaped our lives or the places, people and communities that helped us find home, stories connect us to ourselves and the people around us.
Every piece we receive is featured on our website and a handful of our favourites are included in a free book that Scottish Book Trust distribute across the country during Book Week Scotland – our annual celebration of all things books and reading.
As part of Your Stories, we created some handy writing prompts to help inspire and get writers started. While submissions are now closed, feel free to have a go writing your own stories just for fun!
Scotland's Stories: Community Campfires
In 2022, funding support from Scotland's Year of Stories(this will open in a new window) has allowed us to build on our existing Your Stories project. Throughout April and May, we ran Scotland's Stories: Community Campfires, a tour of story making residencies across four Scottish communities. Every person taking part in our Scotland's Stories: Community Campfires residencies had the option to submit their stories to our Your Stories project and have their story featured on the Scottish Book Trust website.
Scotland's Stories: Community Campfires
Impact
To be able to showcase these wonderful stories and provide a platform for individuals to grow their confidence, fostering their love of reading and writing, is something we value greatly. We are incredibly lucky to receive such great support year on year, with hundreds of entries coming in from the public. The resulting collection of stories pays tribute to the variety and depth of experience of life in Scotland. You can find out more about the impact of Your Stories from a writer who was included in our 2019 collection, Blether.