Looking for more in Reading and Stories or Bookbug?
Early years webinars
Join us for a new series of exciting early years webinars with leading experts.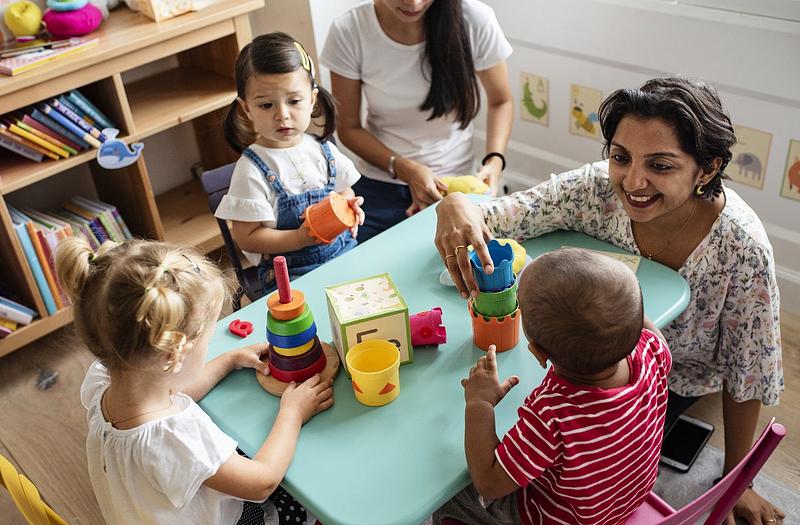 Our new webinar series is aimed at anyone involved or interested in the early years who is looking to learn, challenge themselves, and improve their practice. All our webinars are live with the chance to chat to fellow practitioners from across Scotland and ask questions to the speakers.
Each webinar costs £24 – purchase tickets for 3 or more to save 20%!
If you are looking specifically for our Bookbug training courses, you can find these on our Upcoming Bookbug training page.
Tuesday 6 June, 7–8pm
Joss Peach and Ellie Wyatt – How Music Tells a Story
Bafta winning Joss Peach and Ellie Wyatt discuss their extensive careers as children's music composers and the importance of music for young children. They will look at the many ways we can engage with children through music and sound such as creative singing with children, encouraging children to create rhymes, connecting with a playful relationship to sound and listening without visuals.
(this will open in a new window)Book for How Music Tells a Story
Wednesday 6 September, 4–5pm
Professor Sam Wass – Reading, Rhythms and Routines
Professor Sam Wass presents the neuroscience of why child-led interactions help develop concentration more than adult-led interactions, and discusses how to integrate these ideas into a child-led reading practice with babies and young toddlers. He also looks at why babies' brains find it easier to process predictable and regular rhythms, and why poetry and nursery rhymes help children learn language.
(this will open in a new window)Book for Reading, Rhythms and Routines
Wednesday 11 October, 4–5pm
Scottish Book Trust's Early Years Trainers – Songs to Support Routines
Join our early years trainers and musicians as they share some brand new song content to support your routines in a fun way. Sharing songs and rhymes is a very effective way of supporting children's growth and development, and establishing routines for children. We'll explore original songs and rhymes that have been especially created for routines and ways to adapt familiar songs and rhymes to make them work for you.
(this will open in a new window)Book for Songs to Support Routines
Tuesday 5 December, 10am-12pm
Dr Suzanne Zeedyk – More information coming soon!
(this will open in a new window)Book for In Conversation with Dr Suzanne Zeedyk
On demand webinars
Dr Barbora Skarabela – Why Language Matters in the Early Years
Dr Barbora Skarabela, expert in early language development, presents how language affects literacy development and its impact on health and wellbeing in later life. She will share her findings about the quality and quantity of language in early years, the importance of infant directed speech, and how we can diversify language using storytelling, songs and rhymes.
(this will open in a new window)Buy and watch now