Looking for more in BookWeekScotland?
The Book Shop: a Role Playing Game for Book Week Scotland
Welcome to The Book Shop, an immersive Role Playing Game (RPG) created by Adrian Barber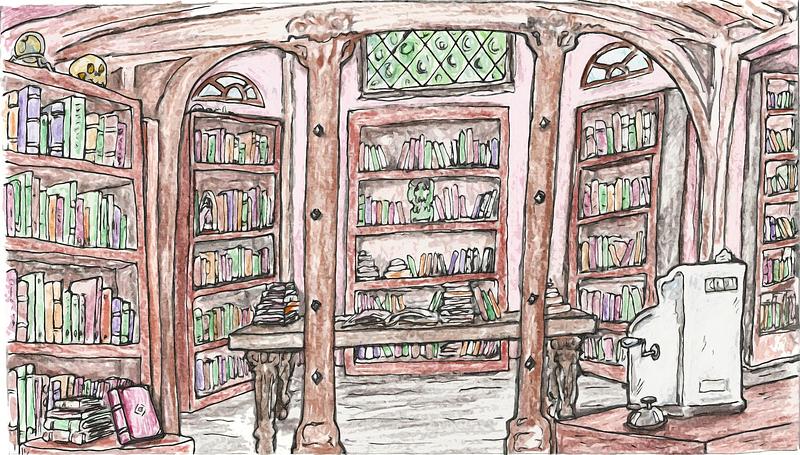 Ready for an adventure? One rainy afternoon you find yourself in a book shop, with a very flustered bookseller. There's been a bit of bother with a book of spells and a dragon has ended up inside Treasure Island! We need you and your ragtag bunch of heroes to get this dragon out of the book before it ruins Treasure Island forever.
How to play
There are two versions of this game available: The Classic Version is your typical role playing game, set in a book shop and suitable for a maximum of 5 players. The Library Version is set in a library and simplifies the game so large groups can play. Completely new to RPGs? Watch our role playing game how-to video running through all the basics. You can download game packs containing full instructions for each version below. Happy adventuring!
Classic Version
Play the Classic Version with up to 5 people in person or via Zoom. One person must play as The Bibliophile – the Game Master who will plan the game narrative. 3–4 people can play as characters in the game, who will go into Treasure Island. Players should only read part one of the game pack. The Bibliophile should read the entire game pack.
(this link will open in a new window)Download Classic Version
Library Version
This game is perfect for playing in person in large groups and school settings. At least one person must play as The Librarian, who is the Game Master in this version. The rest of the group can split into teams to steer multiple characters through the game. In this version, only The Librarian needs to read the game pack. We recommend doing this in advance, so you have plenty of time to prepare.
(this link will open in a new window)Download Library Version