Looking for more in Writing and Authors or Young Writers?
Young Scots Writer o the Year Award 2022
We're on the lookout for talented young folk aged 11–18 writing and creating in Scots.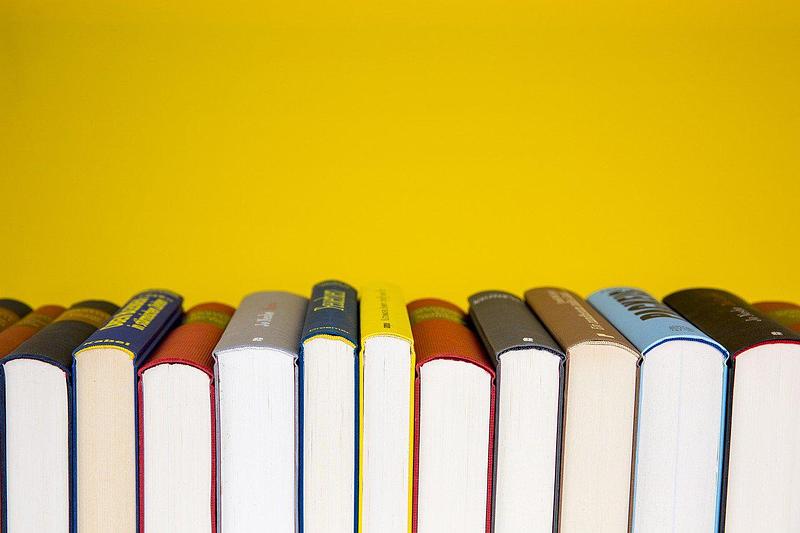 Are you a Scots writer with stories to share? Or a teacher working with young writers we should know about? Enter the Young Scots Writer o the Year Award.
We're looking for stories, poems, spoken word pieces, comics, videos or other pieces of writing – we want to see it all, as long as it's in Scots and under 1000 words or five minutes. The competition will be judged by Scotland's Makar, Kathleen Jamie, and Scots writer Thomas Clark.
The winner will be named Young Scots Writer o the Year 2022 and receive their award and a £100 book token at a special ceremony (The Scots Language Awards) in September 2022.
First prize – £100 book token awarded at

The Scots Language Awards
Second prize – £50 book token
Highly commended entries – £25 book token
The deadline for submitting is Friday 24 June 2022, midday.
How to enter
Young Scots writers
Entering is easy, all we're looking for is:
Up to two pieces of work (poems, stories, videos), max 1000 words or five minutes each
A statement about why you like writing in Scots, max 150 words
Writing should be in Scots, whether you write a story, poem, play, song or make a short video.
You must be aged 11–18 to enter as an individual.
(this will open in a new window)Enter now
Teachers
Got a young Scots writer in your class who deserves to be recognised? We'd love for you to nominate them. You can nominate just one student or as many as you like. All you need to include is:
Up to two pieces of work per student (poems, stories, videos), max 1000 words or five minutes each
A note about why you're nominating each student, max 150 words per student
Your student's writing should in Scots, but the nominations can be in Scots or English.
(this will open in a new window)Nominate students
Meet our judges
Kathleen says:
For hundreds of years, Scots has been one of the languages of our national life and literature, literature used for poetry, drama as well as everyday speech. If we can, why should we not learn to use it better, to write, imagine and dream in it? It's grand to be bi-lingual!
I'm hoping to read work that uses the full stretch of the language, not just a few favourite words. (And uses Scots grammar too.) I'm hoping for work that speaks about the full range of human experience, and all emotions – sad or cheerful, silly or serious.
Take your time, enjoy the sound of the language, express what wants to be expressed. Learn new words, why not – all writers do that. Then use them! You might be surprised with what you come out with!
----
For hunners o years Scots has been ane o oor national leids, yaised for poems an plays as weel as iviryday claik. Gin we can, hou should we no ettle tae yaise it better, for tae scrieve, and dream an imagine? It's braw tae be bi-lingual!
I houp tae read wark that raxes the leid, and that disnae jist rely on a wheen pet wurds. (An that yaises Scots grammar, foreby). I'm wantin tae read wark that ranges through a the airts o human experience, dowie or blythe, daft or thochtie.
Taigle a while, enjoy the soonds o the leid, learn new wurds an yais therm (a' writers dae that). THen say whit ye hae tae say. Ye micht weel stoond yersel, wi whit comes oot!
Thomas says:
To write your own story in your own language is one of the most exciting and precious things anybody can do. I can't wait to see what tales our young people have to tell, and what vibrant, stunning Scots they have to tell them in
----
Tae scrieve yer ain story in yer ain language is yin o the maist excitin and precious things a body can dae wi themsels. I cannae wait tae see whit tales oor young fowk hae tae tell, and whit skyrie, stoatin Scots they hae tae tell them in.
Looking for more Scots?
Check out our book lists, resources, author events and more on our Scots topic page(this will open in a new window).
Young Scots Writer o the Year Award is run in partnership with Hands Up for Trad, Scots Hoose, Education Scotland and Scottish Government.