Looking for more in Writing and Authors?
Muriel Spark: child writer, childhood writer, children's writer
Professor Willy Maley writes about Muriel Spark's early life. First published Wednesday 29 August 2018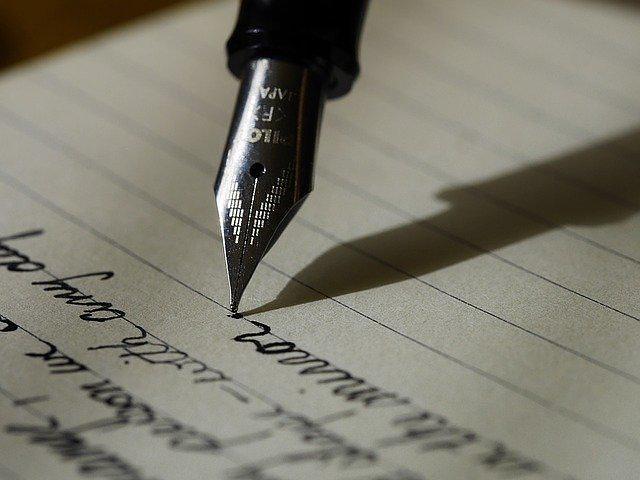 Irish author Edna O'Brien once remarked: "It's amazing […] childhood really occupies at most twelve years of our early life […] and the bulk of the rest of our lives is shadowed or colored by that time".
This is true of Muriel Spark, whose most celebrated novel, exploring a schoolteacher's prime through the eyes of her pupils, draws deeply on Spark's own schooldays, which were an emerging author's dream: "I spent twelve years at Gillespie's, the most formative years of my life, and in many ways the most fortunate for a future writer". It was here that Spark met Miss Christina Kay, "that character in search of an author", who was to be the model for Miss Jean Brodie, just as Gillespie's was the original of Marcia Blaine School.
As Spark recalls in Curriculum Vitae (1992): "I fell into Miss Kay's hands at the age of eleven. It might well be said that she fell into my hands. Little did she know, little did I know, that she bore within her the seeds of the future Miss Jean Brodie, the main character in my novel, in a play on the West End of London and on Broadway, in a film and a television series".
When I Was Ten
Spark was a gifted child. She wrote poetry from an early age, with an understanding of verse form beyond her years. At the age of nine, she rewrote "The Pied Piper of Hamelin", Robert Browning's much-loved poem: "I gave it a happy ending. The Mayor and the Corporation give the Piper his money. 'Five thousand guilders. I have won,' he cried! Everyone rejoices. I didn't hesitate to improve on Browning".
In 1930, five poems by the young Muriel Camberg, aged twelve, appeared in a collection entitled The Door of Youth: A Selection of Poems from Edinburgh School Magazines(this link will open in a new window), with a foreword by John Buchan. Spark's contribution included a verse published as a dedicatory poem for the collection, entitled "To Everybody".
In 1932, aged fourteen, she won first prize in a poetry competition for Edinburgh schools run by the Heather Club – "a men's club", as she recalled in her memoir – to mark the centenary of the death of Sir Walter Scott. Spark's entry was entitled "Out of a Book". She was crowned "Queen of Poetry", but said of this early success, "I felt like the Dairy Queen of Dumfries". Her headmaster, who agreed with Muriel that the coronet with which she was crowned looked cheap, like tinsel, nevertheless declared: "That lassie can write".
On the 15th of March 2003, on the eve of the Iraq War, Spark published a short piece in the Daily Telegraph entitled "When I Was Ten". At that age she was subscribing to Arthur Mee's The Children's Newspaper. Launched in 1919, it came out on a Friday and cost one and a halfpenny. Spark recalled: "Thanks to Arthur Mee, at ten I knew more about daily life in Baghdad than most British adults do today".
Subtitled, "The Story of the World Today for the Men and Women of Tomorrow", The Children's Newspaper spoke to children as though they were young adults and called for them to be included in the newly formed League of Nations: "To make peace you must begin at fifteen or sixteen, at twelve or thirteen, at nine or ten. You must grow up loving peace and hating war. You must fill your heart and head with the great idea of a united world…" Such reading, and frequent visits to public libraries, proved a vital means of mental travel. That experience of being engaged with the world of books, and through it the world beyond or behind books, was crucial to Spark's development as a writer.
One of Spark's finest short stories, "The First Year of my Life" (1975), is told by a telepathic toddler, a midnight child with a neat line in sarcasm. Always first and fastest, Spark had this idea long before Salman Rushdie in Midnight's Children (1981) or Irvine Welsh in Acid House (1994). David Lodge called Spark's story, in which a baby reports on the world around her from the vantage point of the cradle, "stunningly original". The gifted infant in this story was born, like Spark, "on the first day of the second month of the last year of the First World War, a Friday". This omniscient child, "bedridden and toothless", reflects on "remembrance of things past" with a fine line in sarcasm: "At this point I was sleeping twenty hours a day to get my strength up. And from what I discerned in the other four hours of the day I knew I was going to need it. The Western Front on my frequency was sheer blood, mud, dismembered bodies, blistered crashes, hectic flashes of light in the night skies, explosions, total terror. Since it was plain I had been born into a bad moment in the history of the world, the future bothered me, unable as I was to raise my head from the pillow and as yet only twenty inches long". The child listens to the world around her, its books and its battles: "'I truly wish I were a fox or bird,' D. H. Lawrence was writing to somebody. Dreary old creeping Jesus. I fell asleep." War and literature haunt the child's waking hours: "I woke and tuned in to Bernard Shaw who was telling someone to shut up. I switched over to Joseph Conrad who, strangely enough, was saying precisely the same thing". Later, "Virginia Woolf yawned and reached for her diary. Really, I preferred the Western Front".
The Very Fine Clock
A precocious talent with a childhood rich in reading, Spark is not often thought of as a children's writer, yet she not only wrote about childhood in the most inventive and engaging ways, but published a children's book fifty years ago that deserves to be more widely known. The Very Fine Clock, advertised as "her first story for juvenile readers", beautifully illustrated with drawings by Edward Gorey, appeared in 1968, published in New York by Alfred A. Knopf. Gorey, a close contemporary of Spark's, was, like her, an artist from an early age, as well as a passionate bibliophile. They were well matched.
The Very Fine Clock is one of three stories for children Spark published in her lifetime. In an interview, Robert Hosmer asked Spark, "What drew you to write stories for children, and why have you written so few of them?" She answered: "I was in a hotel, I was waiting for a visa to go to the United States and I had my usual pens and papers around me to write a novel or something. So I just took a notebook and wrote those three short stories one morning. I thought it would be nice for children and grownups to read this, just for a change. And I had a secretary then. She was a Miss Stirling from Stirling Castle, Stirling and I thought it would amuse her, too. She was so tired of doing nothing, I thought I'd give her something funny to type out". Hosmer asked, "But no more than those three?", and Spark replied, "Oh, no – I got my visa".
Like Spark's only stage-play, Doctors of Philosophy (1962), The Very Fine Clock is a satire on academic life. In 1965, Spark had been a writer-in-residence at Rutgers University in the United States, where she had a taste of that profession. As Martin Stannard writes in his biography of Spark, her approach to academic rules was predictably anarchic: "It was a small class, eight Senior Honours students. Unusually, she held it in the evening. Tea would be prepared, a tray of pastries, red wine. She gave not one damn about the grading system". When a student did not meet a deadline, Spark's response was not to penalize but to point out that the imagination wasn't on a timer: "That's all right […] because sometimes the creative mind doesn't function on a time-clock basis".
In The Very Fine Clock, Ticky is a clock who keeps time in the house of Professor Horace John Morris: "Every night at fourteen minutes past ten, when Professor John had finished writing at his desk, he would come and wind up Ticky and listen to hear if Ticky's heart was still beating well". Professor John sets his watch and all the other clocks in the house by Ticky's time: "You are a very fine clock, Ticky […] You are always on time, and you are never too fast or too slow. In fact, you are the most reliable of all my friends". Professor John and his four friends – "as clever and famous as Professor John himself" – decide to honour Ticky by making him a Professor. Ticky declines, saying: "Professors, there is an old saying that my grandfather told me: 'Heart speaks to heart.' And this is true of us all in this house. And so my dear professors, I must decline to be Professor Ticky. My fellow clocks would never feel the same about me. They would think I had become too grand for them to talk to, while I would feel very much left out in their company. Please do not think me ungrateful". Ticky prefers to talk to all the other clocks in the house when "Professor John goes off in the morning to sit all day in his professor's chair at the university".
This odd little tale captures beautifully Spark's interest in the heart and her misgivings about those who get above themselves and sacrifice human fellowship for ambition, titles and timekeeping. It reflects many of Spark's concerns – home and homely wisdom, fellowship, affairs of the heart, the risks of becoming too grand, solitude. She may have had a head for business and is one of our cleverest and most famous writers, but Spark, like Ticky, preferred to speak to the heart. It is also a story which, in its weirdness, reads rather like one of Spark's adult short stories more than a conventional children's tale.
The Very Fine Clock left reviewers puzzled and dissatisfied. Aileen Pippett, biographer of Virginia Woolf, was first out of the blocks with her brief notice in the New York Times (29 December 1968). Pippett sensed something "sinister" in Spark's apparently simple story of Ticky the clock's refusal to become a professor, and she looked to the illustrations for a stronger impression of its mood and meaning, concluding that in arousing "uneasiness" and "suspicion" in "ordinary objects" Spark "is aided and abetted by the fiendishly clever illustrations" of Edward Gorey, who "adds notably to the tale: a shaggy dog, for instance, a lunar landscape for shivering professors to observe stars, a hall-stand with writhing dragons, a cavern full of brigands, a lovelorn lady and unheeding gentleman, stairs leading to nowhere, doors ajar on nothing. All extra, unmentioned by the author. And all waiting for the right Spartan-Sparkian child". It is unfair to say that Gorey's images were "unmentioned" in Spark's text, since his "lunar landscape for shivering professors to observe stars" was clearly prompted by her sentence: "They talked about interesting things like the moon and the stars, and seemed to know so much about them that Ticky could almost believe they had visited all the planets in the sky".
John Fuller, reviewing it for the New Statesman (1 July 1969), remarked: "The eponymous heroine of Muriel Spark's The Very Fine Clock […] modestly declines the honorary Chair bestowed upon her by her academic owner. I found all this a trifle thin, though Edward Gorey's illustrations have a quiet humour". Finally, in a review for The Spectator on 1 November 1969 wittily entitled "Gorey Hallelujah" – which would make for a neat encapsulation of Spark's entire oeuvre – Candida Lycett Green was equally unimpressed. Green likewise praised the book's beautiful illustrations but found Spark's text "obscure". She uses the word three times in her short review for emphasis, but there's a sneaking suspicion that it is Spark's puncturing of pomposity and her disregard for the grandeur of titles that is at issue. Spark, says Green, is "inferring that you will lose your common or garden friends if you accept a knighthood or a CBE (which isn't always true anyway)". Spark was given an OBE in 1967 (and made a Dame Commander of the British Empire in 1993), so perhaps Green had a point. Green herself was the daughter of Sir John Betjeman, knighted in 1969, the year her review of Spark's children's story appeared.
The Small Telephone
The two other bewitching stories for children and young adults (and grownups, too) that Spark published in addition to The Very Fine Clock also happened in a hurry, but appeared much more slowly. Spark's arrival as a children's author had originally been announced in The Bookseller on 22 January 1966. In the "Points from Publishers" section of the magazine, under the heading "Speed", the following notice appeared: "On Tuesday evening this week Macmillan reported that a children's book which Muriel Spark had started to write in a London hotel at 5.30 in the morning had been completed by her, delivered to her publishers by 3 p.m. and formally accepted by them by telephone at 3.30 p.m. Lines were at once put out for a possible illustrator and, very enthusiastic indeed about the book, Macmillan say quite definitely that it will be illustrated in full colour and published in the early autumn. The title is The Small Telephone. Macmillan have already plans to publish at about that time Muriel Spark's collection of pieces provisionally entitled Cats, Ideas, Undertakers, Poems, Lavishes, a Grandmother and other Ramifications."
The Small Telephone did not appear in autumn 1966, nor did the other book with the beguiling title. In the end, The French Window and The Small Telephone, "with illustrations by Penelope Jardine from doodles by the author", appeared from Colophon Press in London in 1993. There were only 123 copies printed – mine is number 20, "quarter-bound in Nigerian goatskin and signed by the author". The Small Telephone features phones that chat to one another rather than talking clocks. It is the story of lonely Doctor Downie, the small telephone of the title, who talks to himself because nobody ever pays him a call. One day a wrong number opens up a line of escape. While the caller, a pink telephone by the name of Snowdrop Bentley Fergusson, rebuffs Doctor Downie's advances, her owner, "Miranda Judith, the famous actress", finds him charming. When Doctor Downie says moving in with Miranda Judith "will be like having a wife of one's own", she agrees: "One is as good as married to one's telephone, after all". Doctor Downie henceforth spends his days being spoken into "Morning, noon, and night".
The companion tale, The French Window is longer, richer and more complex. This time it's talking windows, not clocks or telephones. The title character, Mademoiselle Marie-Louise Yvonne de Crespigny-Foulard is rescued from a junk shop and reframed in the big house of Mr George Otto Endive. Trouble ensues when the French window, renamed "Lou" by her owner – "You can call me Georgie" – spreads a scandalous rumour about him and a poor neighbour's wife after they have an innocent liaison to arrange a surprise birthday party for her husband. Lou, "scornful and discontented", cold-shoulders all the other windows in the house and neighbourhood – ever watchful, they signal to one another across gardens and fields – and instead wreaks havoc with her idle gossip fed by trashy romances, informing the other windows of the house: "As I myself come from a high social background I can tell you that persons like Georgie always run away with the beautiful wife of a peasant, and, anyway, when people are in love, they always meet in the rose-garden before dawn". Lou learns her lesson – "people in glass houses", etc. – after a peasants' revolt during which stones are thrown and she is damaged, and thereafter becomes "more friendly and agreeable towards the other windows in the house".
Her centenary invites us to go back in time to these hidden gems and enjoy the riches that they contain. In doing so, we may reflect on whether these children's stories are merely curiosities, collector's items reserved for the serious connoisseur of Spark, or whether they are loaded little language-games, "waiting for the right Spartan-Sparkian child". They will certainly appeal to Sparkian adults. And it could be argued that, mischief aside, the moral lessons on status, society, scandal and solitude that they offer remain relevant. They would make great audio-books.
All Spark's work benefits from being read aloud. She knew the power of "voices at play". Like the biographies, the drama, the poetry, and the short fiction, Spark's stories for children stand in the shadow of her formidable output as a novelist. Yet they have not lost their sparkle. Their personification of objects shines a light on Spark's quirky conception of character, and her poet's ear and urge "to love and animate the letter" is much in evidence. I commend these stories to readers of all ages – written in a morning, best read at bedtime.